Canada is famous for its national parks. Banff, Jasper, the Pacific Rim National Park Reserve and several others consistently appear on top 10 lists. However, many of Canada's best national parks are still going undiscovered, which means you can enjoy them in the summer months without the hefty crowds.
The following four Canadian national parks will wow you with picture-perfect swimming holes, rare wildlife sightings, freshwater fjords, glaciers and wide open vistas without another soul in sight.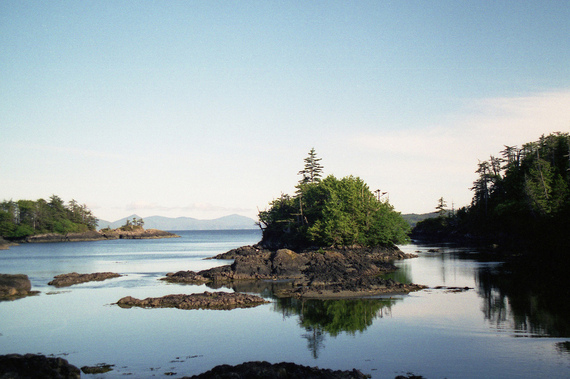 Photo credit: anoldent
Mingan Archipelago National Park Reserve -- Quebec
Convinced archipelagos can only be found in the tropics? You'll find it hard to believe you're in Canada at the Mingan Archipelago National Park Reserve. This park, located on the north shore of the Gulf of St. Lawrence, features thousands of islets, limestone islands and reefs not far from the mainland. Despite its beauty, the park slips under the radar for most travellers. However, you won't be short of company with the park's abundance of seabirds, whales, dolphins and seals. Campsites are abundant in this park, so you can take in the sights and Quebec's ideal summer weather from the comfort of your tent.
Wood Buffalo National Park -- Northwest Territories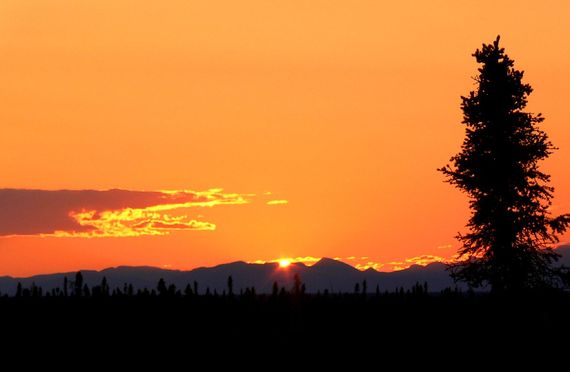 Photo credit: Tania Liu
The Northwest Territories are a little too "out there" for some travellers, but that's why those who go experience once-in-a-lifetime adventures. Larger than country of Switzerland, Wood Buffalo National Park is home to far more wild bison than people. Visitors can explore salt plains that were left by a sea roughly 390 million years ago, swimming holes formed by craters, the world's largest beaver dam, some of the world's darkest night skies and so much more. Canada's largest national park offers something for everyone.
Wapusk National Park -- Manitoba
Few places in the world give visitors the opportunity to see polar bear cubs walk on ice for the first time. Wapusk National Park is one of those areas, and it offers far more than polar bear sightings. This underrated and under-visited national park sits where the boreal forest and arctic tundra collide, creating an environment that arctic fox, hares, wolves, wolverines, caribou, polar bears and more than 200 bird species adore. Embark on a river canoeing excursion, take an aerial helicopter tour or watch polar bears play before retreating to the trendy and outdoorsy town of Churchill to finish your day.
Gwaii Haanas National Park Reserve -- British Columbia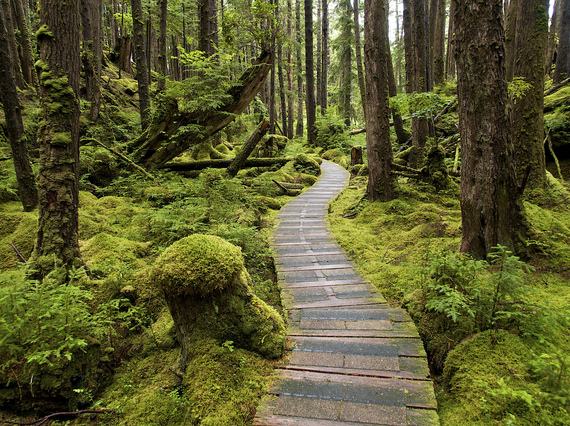 Photo credit: Dale Simonson
Perhaps visitors shy away from the Gwaii Haanas National Park Reserve because it's difficult to pronounce, but you'll enjoy the archipelago even more without tourists at every turn. This expanse of 138 islands located off the coast of British Columbia can only be accessed by boat or plane, which keeps the total number of visitors per year below 2,000. Those who have kayaked among the islands know that humpback whale sightings are common, the beaches are pristine and the waters are refreshing in the summer months. Venture over to Anthony Island to admire the remains of an ancient Haida village, complete with dilapidated cedar houses and totem poles that have endured even the nastiest storms.
Follow HuffPost Canada Blogs on Facebook
ALSO ON HUFFPOST:
Best Places To Camp In Canada