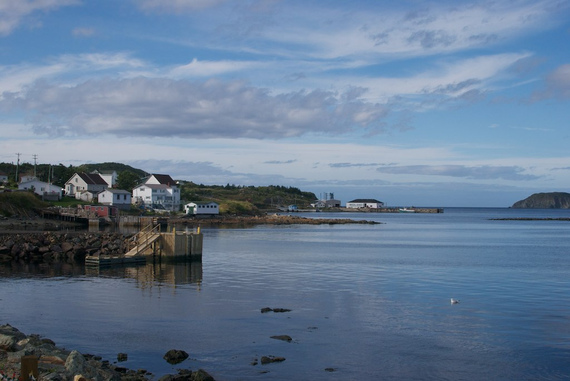 Photo credit: Malcolm Duchamp
It may be called the "Great White North," but Canada isn't just a travel destination for winter adventures. In fact, Canada comes even more alive in the summer months with its ideal temperatures for adventuring, abundance of outdoor festivals, picture-perfect beaches and so much more. The following five towns throughout Canada are the best of the best for family-friendly fun during the summer months.
Twillingate -- Newfoundland and Labrador
If you've never stood in awe of an iceberg drifting through the water off the shores of Twillingate, you're missing out. Known as the "Iceberg Capital of the World," Twillingate is the premier destination in Canada for admiring icebergs from shore or on one of many unforgettable boat tours. Twillingate is home to just 3,500 residents, but the quaint fishing village is always prepared for the spring and summer crowds of iceberg viewers. Don't forget to leave yourself plenty of time to explore the Twillingate's art galleries, museums, beaches and locally famous seafood restaurants.
Montreal -- Quebec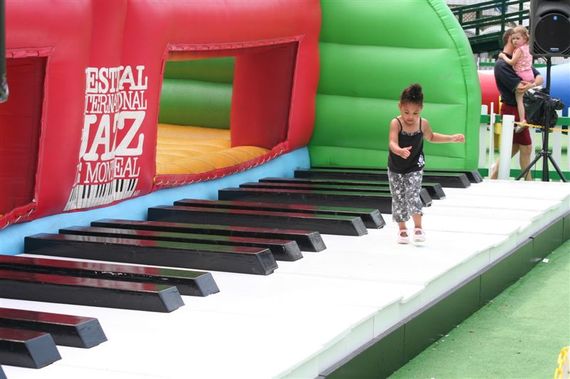 Photo credit: nonanet
Montreal is the No. 1 place in Canada during the last week of June and first week of July. The Festival International de Jazz de Montreal, known as the Montreal Jazz Festival, turns a portion of downtown Montreal into a must-visit street fair, complete with one of the largest jam sessions on the planet. The festival features hundreds of outdoor concerts, indoor shows, jazz cruises, walking tours and the Rio Tinto Alcan Family Club, offering workshops, a snack bar, picnic area, animation center and more to kids of all ages.
Away from the festival, parents and their little ones can explore the La Ronde theme park, the Granby Zoo, botanical gardens, the Montreal Insectarium, beaches, parks and all of the family-friendly fun the city has to offer.
Stratford -- Ontario
The southwestern Ontario town of Stratford may not be one of the most visited in the country, but it's one of the most beautiful. The picture-perfect town was named for Stratford-Upon-Avon, England, and became known for its Stratford Shakespeare Festival in the early 1950s. Visit during the Stratford Festival, which runs from April to October, and you're guaranteed to enjoy modern and classic plays, Broadway musicals and an array of other performances for theatre lovers of all ages. Aside from the festival, your family will fall in love with the town's riverside parks, galleries, boutiques and restaurants -- all in the walkable downtown area.
Tofino -- British Columbia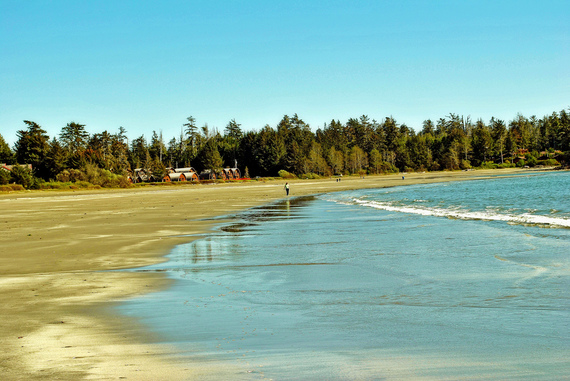 Photo credit: Aaron Carlson
When you're searching for the perfect family beach vacation destination, there's no better place to look than Tofino. Whether you're interested in hiking, mountain biking, whale watching, surfing, beachcombing, shopping or dining, Tofino has it all. Lounge in the sun with a drink in your hand while your kids try surfing lessons or head out on the water together with stand-up paddleboards or kayaks. With everything from mountains, to rainforest trails, beaches and a charming downtown area, you'll never have to worry about your little ones getting bored in Tofino.
Churchill - Manitoba
Snorkeling is a common summertime activity, but snorkeling among beluga whales is not. Churchill, Manitoba offers a once-in-a-lifetime experience for visitors who are willing to travel way up north. Head to the Hudson Bay to admire the roughly 3,000 beluga whales that congregate in the area to feed each summer.
You can get up-close-and-personal with the gentle giants on one of many nature tours. Step into a thick wetsuit, and you'll be guided into the river estuary via Zodiac boat, where you'll enjoy the unforgettable experience of snorkeling with playful beluga whales. Your kids will never complain about family vacation again.
Follow HuffPost Canada Blogs on Facebook