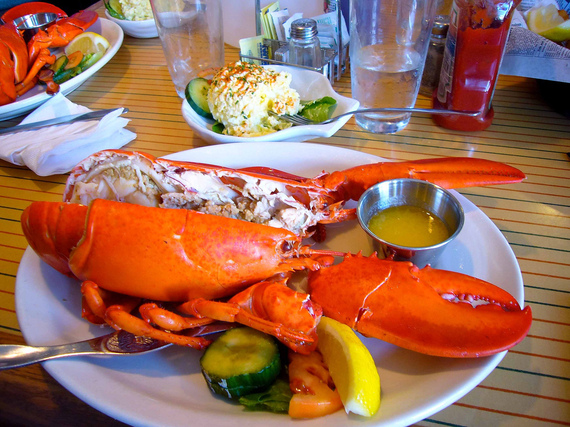 Photo credit: Paul Joseph
Canada is home to 202,080 kilometres of coastline. Those who visit the Great White North only to ski its mountains and hike its trails are missing out on some serious seaside fun, including some of the freshest seafood in the world. The following are the country's top five coastal towns for filling your stomach with seafood and enjoying some sightseeing too.
Charlottetown -- Prince Edward Island
Charlottetown is the largest city in the province of Prince Edward Island, but its population of less than 40,000 makes it feel a lot less like a metropolis. The city is famous for its location along the Northumberland Strait and easy access to the Gulf of St. Lawrence and Atlantic Ocean. There's no shortage of seafood in this town surrounded by water. Lobster on the Wharf is one of the many famous seafood eateries in the town, and there's simply no better place to taste Prince Edward Island mussels. The restaurant also specializes in Malpeque oysters and a slew of fresh lobster dishes, so be sure to bring your appetite.
Gimli, Manitoba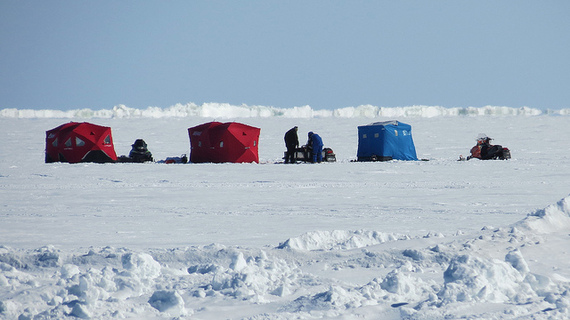 Photo credit: Robert Linsdell
Canada is home to Atlantic, Pacific and Arctic Ocean coastlines, and Gimli, Manitoba, isn't near any of them. However, Gimli is set on picturesque Lake Winnipeg, known as the country's best place to catch pickerel (walleye). The town prides itself on a number of locally-famous restaurants that all feature the mouthwatering, freshwater fish on their menus. Kris' Fish & Chips is one of the most popular places in town for dining on massive portions of perfectly pan-fried pickerel.
Halifax, Nova Scotia
The capital city of Nova Scotia, Halifax, is famous for its rich fishing industry and abundance of places to dine on fresh local seafood. Whether you're seeking fresh lobster by the pound, oysters that you can shuck yourself or crispy fish and chips, Halifax offers a smathering of award-winning seafood eateries for all budgets. Between stops at Phil's Seafood, Willman's Fish & Chips, John's Lunch and other local hotspots, be sure to check out the Maritime Museum of the Atlantic, the Nova Scotia Museum, the Halifax Waterfront and the numerous other attractions teaching the rich history of the seaside city.
Shediac, New Brunswick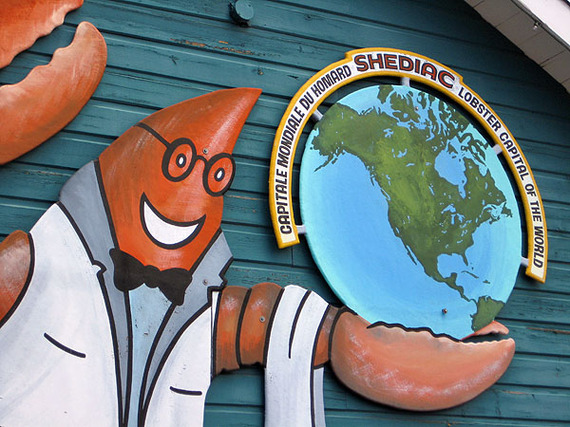 Photo credit: Bill Wren
The residents of Shediac won't be afraid to tell you that their hometown is the "Lobster Capital of Canada." You'll find it hard to argue with them when you find yourself snapping selfies with the town's massive lobster monument, which residents also claim is the largest in the world. Shediac is home to the annual Shediac Lobster Festival, which takes place every July, and plenty of places to crack open some juicy lobster. Atlantic salmon, scallops and fish and chips are other favorites at the town's top seafood eateries, like the famous Sandbar restaurant, Paturel's Shore House and La Coast.
Port Alberni, British Columbia
Port Alberni's location at the head of Vancouver Island's Alberni Inlet means fresh seafood practically swims up to restaurant doors. The town, known for its annual Salmon Festival, offers a number of eateries serving up coho, sockeye and chinook salmon from the area's abundant lakes and inlets. The salmon is freshest in the summer months, but the nearby Pacific Ocean provides even more seafood during the salmon off-season. This small fishing town is also a hotspot for kayakers, canoers, swimmers, boaters, tubers and anyone who loves to adventure among rivers, lakes and the ocean.
Follow HuffPost Canada Blogs on Facebook