VisionsofAmerica/Joe Sohm via Getty Images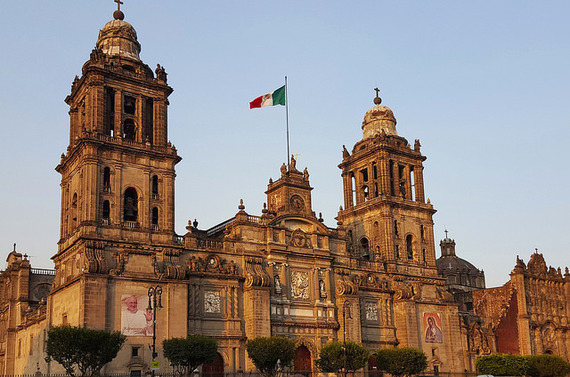 Photo credit: Blok 70
Many travelers are overlooking one of North America's best travel destinations. Mexico is a culturally and naturally diverse nation, offering the key items most travelers seek -- postcard-worthy scenery, rich culture, hospitable people, delicious food, and affordability. These six reasons to visit Mexico will encourage you to forget about misleading media headlines and find your slice of heaven south of the border.
You'll Get More Bang for Your Buck
Mexico can be an affordable destination if you do it right. Venture away from the lavish coastal resorts, and you'll find a long list of affordable inns, hotels, and rental villas, many of which will discount your nightly rate for a longer stay. Couple affordable nightly accommodations with budget-friendly meals (don't be afraid to eat street food) and cheap local libations (think: tequila), and you can experience an unforgettable warm-weather vacation without the inflated prices.
You Can Eat Your Fill
Much of the Mexican way of life revolves around food. Snack on affordable tacos, tamales, tortas and other authentic Mexican fare at local taquerias or grab a freshly fried fish taco (when in Baja) or elotes (grilled Mexican street corn) from stands lining the streets in most towns and cities. Whether you're into just-out-of-the-ocean seafood or rich moles, there's something for every palette in this food-driven country.
You Can Be Adventurous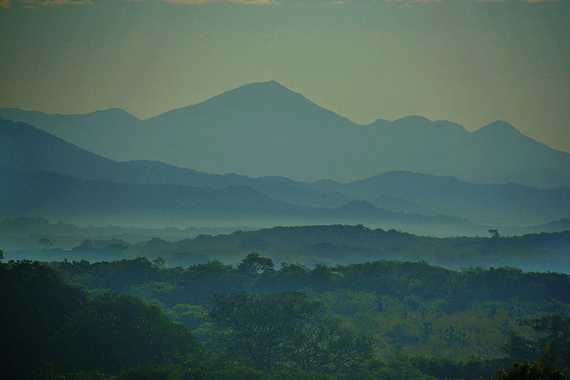 Photo credit: Galeon Fotografia
When you travel to Mexico, you're not trapped on an island, forced to pay for overpriced activities like parasailing and windsurfing. Mexico's coastline offers some of the best waves in the world for surfers while many of the inland mountains and volcanoes are begging to be hiked and climbed. Avid trekkers know El Pico de Orizaba is the cream of the crop of Mexican volcanoes and stands as the tallest peak in the country, but you don't have to be an adrenaline junkie to experience the countless opportunities for higher altitude exploration.
You Can Discover Rich Heritage
Mexico's charming small towns and long list of UNESCO World Heritage Sites take travelers back to a simpler time. Venture into the Historic Centre of Mexico City and Xochimilco (built in the 16th century) or the cobblestone streets of San Miguel de Allende, home to preserved Spanish mansions and strong colonial heritage. Even Mexico's most tourism-driven towns, like Puerto Vallarta and Cabo San Lucas, offer historic areas or "Old Town" regions for tourists to discover the country's colorful past.
You Can Explore Ruins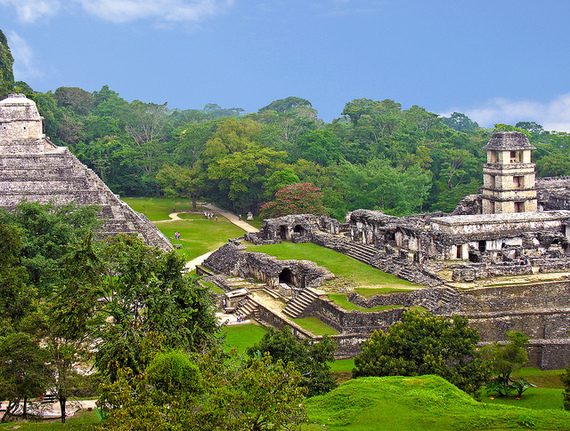 Photo credit: Dennis Jarvis
Mexico's archaeological sites take travelers even farther back in time than the "Old Towns" and historic centres. The great Maya civilization once inhabited Mexico and developed ground-breaking agricultural systems, remarkable temples, and infrastructures that were far ahead of their time. Visitors can explore the ruins of Chichen Itza, Tulum, Coba, Palenque, Uxmal, and numerous other spectacular sites to better understand the country's culture and thousands of years of history.
You'll Make Lasting Relationships
Hands down, the best part of visiting Mexico is mingling with the people. Mexicans are proud of their rich cultural heritage and are happy to show visitors what makes their country so special. Don't be surprised if your new-found friends are full of recommendations for sights you must see and authentic foods you have to taste. Courage and kindness are known as the two major hallmarks of a Mexican person, and you're guaranteed to notice hospitality, festive spirit, and a strong heart in nearly every person you meet.
Follow HuffPost Canada Blogs on Facebook