TolikoffPhotography via Getty Images
As baggage restrictions tighten, travellers are finding more creative ways to avoid fees. But even the lightest packers find it difficult to forego checking a bag when travelling to chilly winter destinations. These five expert packing tips will help you squeeze all of your winter clothes into a single carry-on, so you can spend your travel savings on lift tickets and hot toddies.
Wear It
Most experienced travellers will advise you to keep layers to a minimum when travelling by air. The less you wear, the less there is to shed when passing through security. But travelling in the winter months is different.
While donning your bulky winter jacket, heaviest shoes, scarf and hat may be annoying for a moment during the security screening process, it could save you from having to check a bag. And you'll arrive at your destination dressed for the elements.
Don't Pack Outfits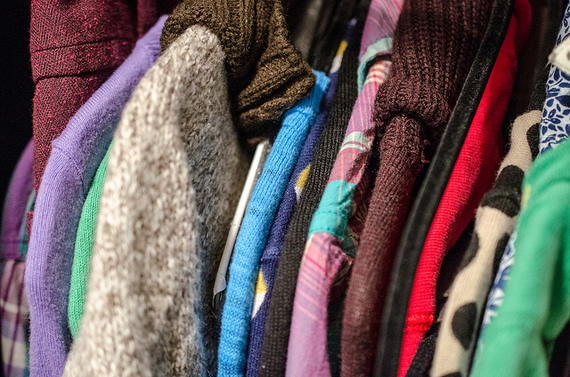 Photo credit: m01229
Specific outfits, with a top and bottom worn solely with one another, are not ideal for travelling light. Instead, pack neutral-coloured pants that can be worn with multiple tops. Make sure every shirt goes with each pair of pants, and you'll never have to wear the same outfit twice.
Do Laundry
Don't pack a clean pair of pants for everyday of your trip. Instead, research if the Airbnb apartment you're renting has access to a communal laundry space, or ask the friend you're visiting if you can do a load or two throughout your stay. Wherever you travel, you'll probably find laundry services nearby, which means you can pack much less.
Think Twice
Packing for cold weather requires much more thought than packing for a week-long trip to Jamaica. Imagine yourself at your destination and which items you'll be wearing. Leave any items behind that you won't be wearing more than twice.
Use Space Savers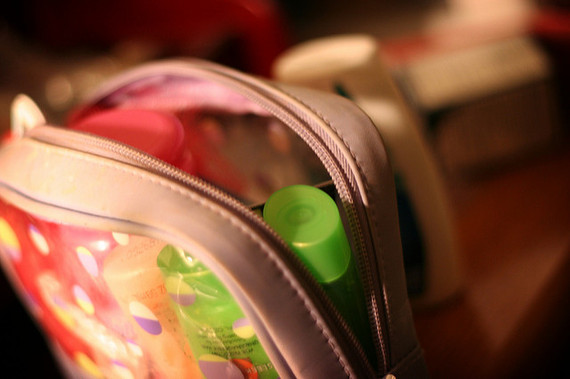 Photo credit: Ginny
It may seem a little over the top to purchase space-saving bags for a single journey, but they can be invaluable if you travel often during the winter months. There are dozens of brands available, but you can also make your own using plastic garbage bags and any vacuum cleaner with a hose.
If that seems like a little too much effort to save yourself $25 to $100 on checked baggage, carefully roll your clothing and use rubber bands to tie each piece. You'll be amazed at how much space you've been wasting by folding your clothing into your carry-on luggage.
Layer Lightly
Chunky sweaters are in style, but they're not practical when packing light. Forego packing your favourite thick wool sweater and opt for a lightweight but cozy cashmere one instead. Thermal underwear or any type of base layer can be worn on its own or under a traditional top for added warmth without bulk. Leggings work great as a bottom base layer for women, because they can be worn under pants or styled on their own.
Pack Accessories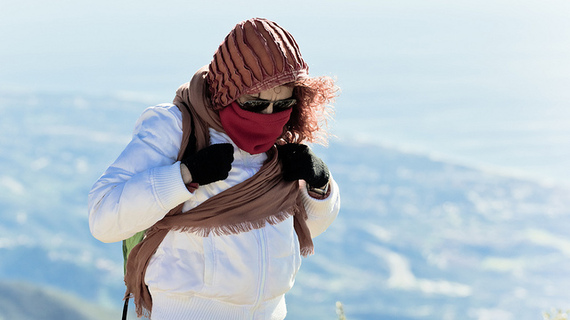 Photo credit: Hernan Pinera
You should pack more accessories than any other clothing item when heading to cooler temperatures. Instead of loading your carry-on with multiple sweaters or jackets to change your look every day, pack multiple accessories. You can accessorize the same black sweater with several cute hats and scarves to turn one clothing item into countless unique looks.
Follow HuffPost Canada Blogs on Facebook
Also on HuffPost: