Preparing for another ski and snowboard season in Canada is supposed to be exciting. But shopping for an affordable season pass to one of Canada's top resorts can quickly take away the thrill. It seems that lift ticket prices are always on the rise, and finding a deal becomes more difficult every season. These season pass deals, provided by industry insiders, will ease the pain of purchasing your pass, so you can get stoked about another season of powder days, bowls, and steeps.
The Mountain Collective Pass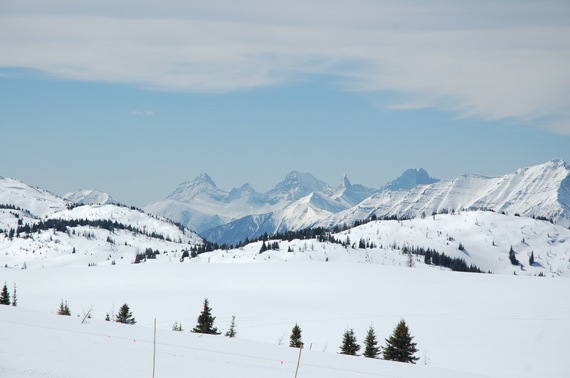 Photo credit: david_jacquin
The Mountain Collective pass is ideal for avid skiers and snowboarders who don't want to be committed to one mountain. In fact, the pass stretches from Ski Banff, Lake Louise, Sunshine Valley and Revelstoke across the border to Jackson Hole, Mammoth, Alta, and several other of North America's top resorts. One pass, available now for $409, includes 28 days on the mountain at 14 iconic resorts. The pass includes two days at each resort, but the perks of no blackout dates and 50-percent off of additional days at resorts included in "The Collective" make the pass well worth its weight for winter sports junkies.
Price: The Mountain Collective Pass for one adult can be purchased for $409 USD.
Big3 Season Pass
Ski and snowboard enthusiasts who spend most of their time on the powder-covered slopes of Banff National Park will find that the Big3 Season Pass is one of the most affordable ways to get on the mountain as often as they please. The Big3 Season Pass includes the Lake Louise Ski Resort, Sunshine Village, and Mt. Norquay, as well as 50-percent off lift tickets to other Mountain Collective resorts. The Big3 mountains alone offer more than 8,000 acres of skiable terrain and some of the longest ski and snowboard seasons in all of North America. There's no better way to make the Canadian Rockies your winter playground.
Price: An adult Big3 Season Pass costs $1,224 USD when purchased in the fall of 2016.
M.A.X. Pass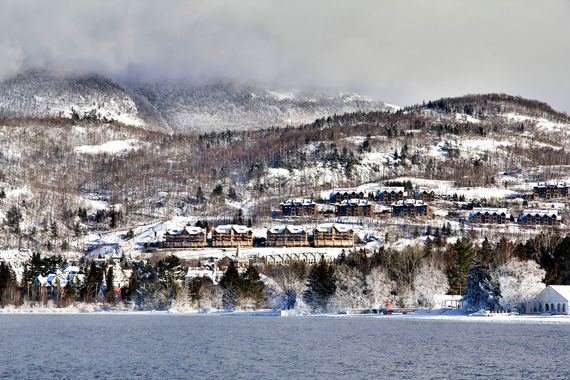 Photo credit: Artur Staszewski
The M.A.X. Pass includes even more mountains than the Mountain Collective Pass, and five days at each mountain are included. While many of the resorts (like Crested Butte, Steamboat, and Killington) are located in the United States, the M.A.X. Pass also includes Mont Tremblant, Cypress Mountain, and Blue Mountain in eastern Canada. Those who venture across the border in the winter months will appreciate that their pass is welcome at several resorts in the American Northeast and Midwest too.
Price: The M.A.X. Pass costs $649 USD if purchased before Oct. 12, 2016.
Rocky Mountain Passport
The Rocky Mountain Passport is the ultimate ski pass for the Canadian Rocky Mountains. Similar to the Big3 Season Pass, the Rocky Mountain Passport includes Norquay, Lake Louise, and Sunshine Village. However, this pass also includes Fernie Alpine Resort, Kimberley Alpine Resort, Panorama Mountain Resort, Nakiska, and Marmot Basin. The $1,545 price tag may seem steep, but avid skiers and snowboarders will save big in comparison to daily lift tickets. Additional perks, like discounts on rentals, repairs, meals, tubing, and summer 2017 activities make this pass a must-have for those who frequent the Rockies.
Price: The Rocky Mountain Pass can be purchased for a special fall price of $1,545 before Oct. 15, 2016.
Follow HuffPost Canada Blogs on Facebook