Sip some craft brews, stock up on fresh local veggies, dine on the streets, and dance until the sun rises. Fall is many Vancouverites' favourite time in the city, but many travellers are missing out on the action-packed and picturesque season. These five must-visit festivals are ones you don't want to miss in Gastown.
2016 TAIWANfest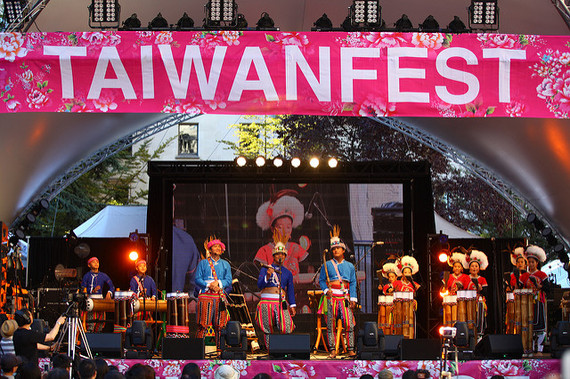 Photo credit: GoToVan
Bring summer to a close with a trip to Taiwan, but don't worry about an around-the-world flight. Just head down to Granville Street on Sept. 3, 4, and 5, this year to take part in a number of cultural events that bring the infectious personality of Taiwan to Vancouver. Sip on traditional Taiwanese drinks, attend lectures, discover new music, learn about Hakka culture in the heart of downtown Vancouver's main entertainment district.
The Vancouver International Flamenco Festival
The Vancouver International Flamenco Festival brings sizzling, world-renowned flamenco performances to the culturally diverse British Columbian city. The festival, featuring local and international artists, is set to take place from Sept. 10 through 20, with everything from performances and demonstrations to classes and kids events. You may not be a fan of the native Spanish dance when you arrive at the festival, but you're guaranteed to leave with a newfound love for flamenco.
Vancouver Fringe Festival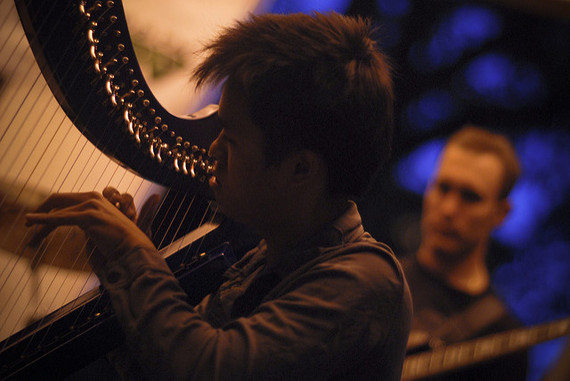 Photo credit: ItzaFineDay
The Vancouver Fringe Festival is one of the most anticipated events of the year, and it's just around the corner. Also known as, "The Fringe," the 11-day-long celebration of theater includes more than 80 shows, ranging from dance and musicals to comedy, parodies, concerts, and more. The festival will begin on Sept. 8, and extend through Sept. 18, with performances at numerous venues throughout the city, including Studio 16, Waterfront Theatre, Performance Works, the False Creek Gym, and several indoor and outdoors arenas. Log onto the Vancouver Fringe website to view the entire schedule of events and purchase your tickets.
Culture Days
Vancouver is a melting pot of cultures from around the world. British, French, German, Japanese, Indo-Pakistani, Italian, Scandinavian, Greek, Filipino, Aboriginal and countless other international populations combine to make this city one of the most diverse in the world. Culture Days is collaborative event held across the country to raise awareness to the countless cultures that make the Great White North so unique. Festival events are held across more than 700 Canadian towns and cities, with Vancouver being one of the biggest hubs.
The three-day-long festival will take place from Sept. 30 through Oct. 2, this year, and Vancouver will be home to art and architecture walking tours, storytelling events, sculpture tours, open houses, craft workshops, yoga and meditation practices, poetry readings, and more. There's no better place to discover the personality of the city, the province, and the country than at Culture Days.
Vancouver Halloween Parade and Expo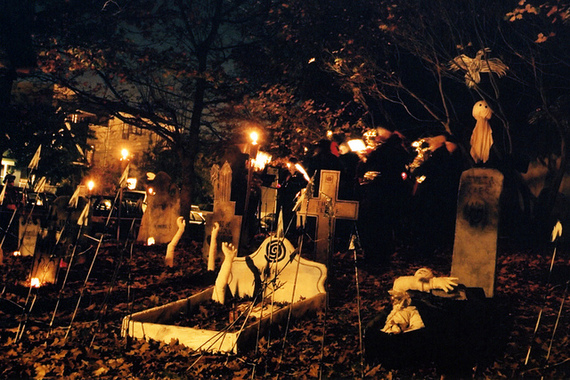 Photo credit: Larissa Sayer
True Halloween excitement begins in October, but perhaps better than the holiday itself is the annual Vancouver Halloween Parade and Expo. The third annual edition of the event will take place on Oct. 13 through 16, this year at downtown Vancouver's Robson Square. More than 100,000 locals and visitors are expected to attend the event, which will feature a parade, more than 2,000 performers, and the world's largest cosplay stage. This family-friendly event is guaranteed to give you some out-of-this-world ideas for this year's Halloween costume.
Follow HuffPost Canada Blogs on Facebook
ALSO ON HUFFPOST: