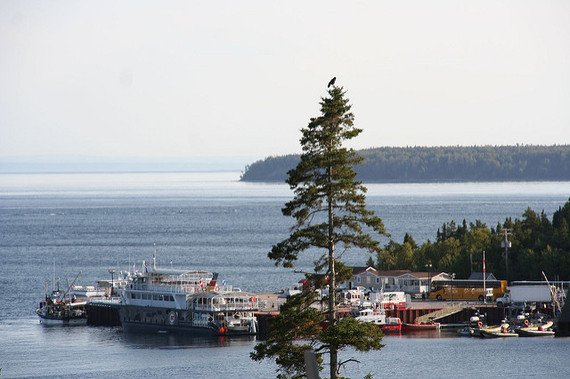 Photo credit: Thomas sauzedde
Tadoussac isn't one of the most popular tourist destinations in Canada, but it's one of the coolest. This tiny village on the St. Lawrence River, known primarily for its whale watching, has far more to offer than its abundance of gigantic sea creatures. The town's funky yet historic atmosphere is just one of these five reasons why you're missing out if you've never been.
You Can Walk Just About Everywhere
Nothing quite kicks you into relaxation mode like parking your vehicle and knowing you won't have to touch it for several days. The bohemian village of less than 1,000 residents is easy to explore from end to end on foot. Whether you stay at the iconic Hotel Tadoussac, which has become a symbol of the town, or one of many budget-friendly options just steps away (like Les Suites De L'anse or Hotel Sous La Croix), you'll enjoy easy access to shops, eateries, the sand, historic sites, and tours without ever having to locate your car keys.
You Can Discover Centuries of History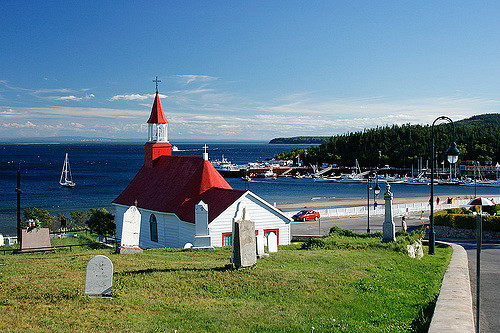 Photo credit: Luc Baron
Tadoussac was an important village long before it became known for whale watching. The village was founded in 1600, and its location at the confluence of the Riviere Saguenay and St. Lawrence River made it the first and only seaport along the St. Lawrence for 30 years. Tadoussac was the center of fur trade between the First Nations peoples and the French by the late 17th century. However, it wasn't until 1855 that the Tadoussac village we know today was established near the site of the original settlement.
Visitors can still explore the Petite Chapelle de Tadoussac, constructed between 1747 and 1750, the trading post of Pierre Chauvin, and the iconic Hotel Tadoussac, constructed to replace the town's first Victorian hotel built in 1864.
You Can Hop in a Zodiac and Head Out to Sea
There's no denying that Tadoussac's location for whale watching is one of the best in the world. The Saguenay-St. Lawrence Marine Park is one of Canada's few National Marine Conservation Areas. The protected environment's rich food supply attracts hoards of whales that can often be seen from the shoreline.
From May to November, the village is bustling with Zodiac tours taking camera-toting visitors to sea for hours of admiring blue whales, humpbacks, belugas, and minkes up close. Travelers who want a slightly smoother ride -- Zodiac's can be uncomfortable for those with back problems -- can hop aboard a number of other whale watching excursions, ranging from large, comfortable cruise ships to sea planes and helicopters.
You Can Rediscover Your Inner Hippy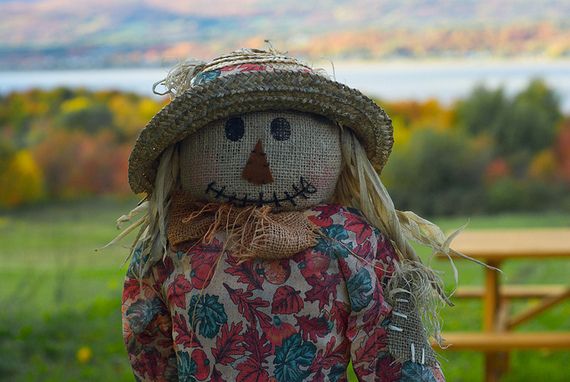 Photo credit: Corentin Cavalli
There's something about Tadoussac's small size, unique location, and laid-back atmosphere that makes it feel distinctly bohemian. Quirky patios, restaurants disguised as historic homes, and even the Le Casse-Croûte du Connaisseur food truck, serving up poutine and ice cream, make every dining experience a unique one. Combine the village's funky but delicious eateries with souvenir shops and locally owned boutiques, and you'll find yourself wanting to spend entire days in the village center.
Whales Aren't the Only Wonder
Often overshadowed by the area's whale watching tours, visits to the Parc National Du Fjord-Du-Saguenay (Saguenay Fjord National Park) can be just as awe-inspiring. The fjord offers countless outdoor activities to visitors in summer and winter, including boat tours, a Via Ferrata climbing route, fishing, guided hikes, sea kayaking, mountain biking, backcountry expeditions, snowshoeing, and backcountry skiing. The picture perfect cliffs, tree-covered hills, and glassy waters of the fjord make for an unforgettable experience in any time of year.
Follow HuffPost Canada Blogs on Facebook