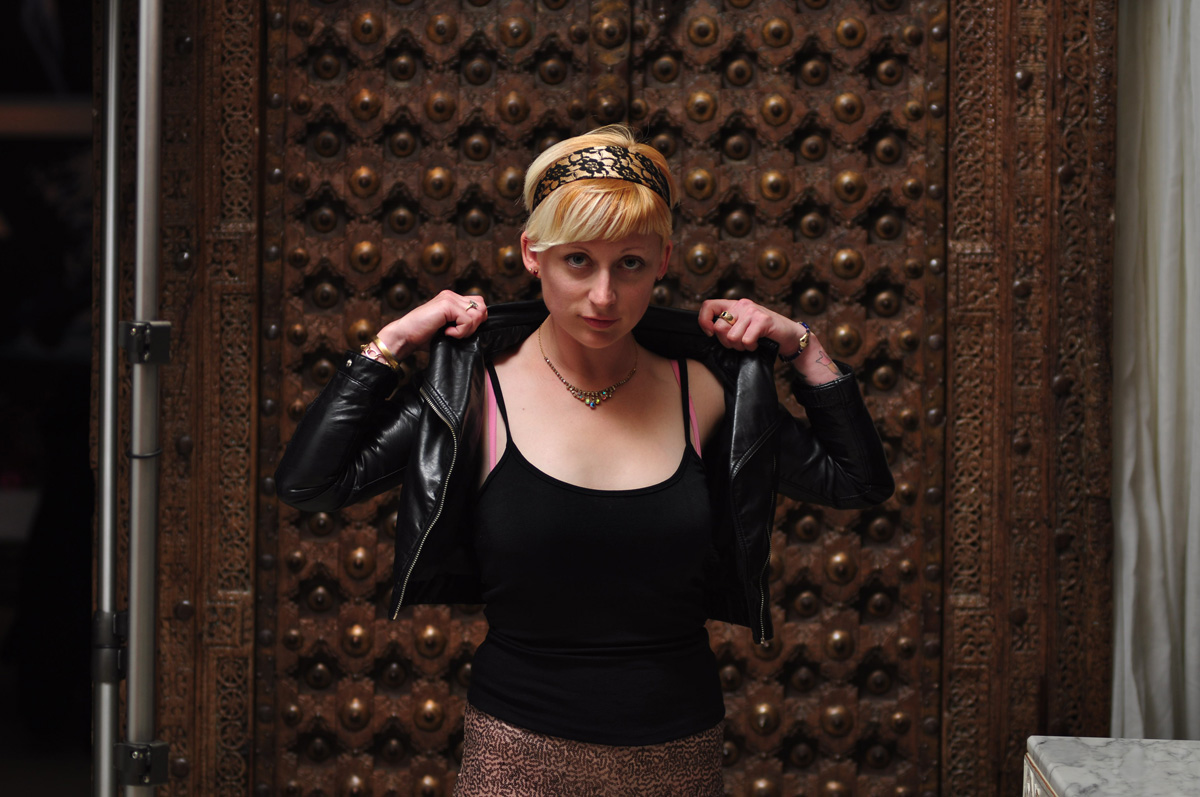 There are people who think about making a difference in their world and then there are the ones that make it happen. Melissa Bessey is one of those people that is always ready and eager to support her community in any way that she can. It comes as no surprise to find out that she will be recognized for her efforts and achievements. We are honoured to be the first to let you know about Melissa's 2014 International Women Achievement Award for Arts and Culture.
Melissa Bessey is an entertainment journalist, publicist and community engagement entrepreneur in Toronto, Canada with over 10 years of industry experience. She is also an accomplished visual artist with a background in art gallery management and 10 years of management experience.
Melissa grew up in Niagara where she was a competitive athlete from age 10 and balanced arts & culture interests with a natural passion for sports, health and wellness. From birth Melissa has been a voice for the helpless and done extensive volunteer work, by Grade 9 she became a voice for anti-racism while a student at the St. Catharines Collegiate and helped organized countless race and gender equality initiatives throughout schools in the Niagara region and was a youth mentor, leading (often heated) group debates, discussions and workshops on equality.
Melissa also studied music and travelled to Europe to perform with the Niagara Youth Orchestra, performing in five countries on a three-weeks long tour. Her early musical training and passion for music continue to serve her well in her career as a music journalist and publicist.
Melissa is dedicated to working with youth and makes working for youth in her community (including her own three kids) her highest priority, she is an advocate for Middle Childhood Matters Coalition of Toronto, mentors young women and acts as Producer for her daughter Aria's blog Give The Kids A Voice, which recently madeCITY TV evening news.
Melissa studied at the Ontario College of Art & Design where she first realized her interest in the publishing industry and got her 'start' with Caribbean Quarterly Sway magazine. As she beat down doors of local publications, Melissa went on to publish her writing, photography, copywriting and editing in: the National Post, Women's Post, BlogTO, 24hrs News, Exclaim!, was the first Canadian to contribute to Urban Ink magazine, and more. She has been featured in many blogs, appeared on Extraordinary Women TV, Daytime Toronto and CBC's Metro Morning as a 'parenting expert' and most recently was featured as a "Woman On A Mission" by Toronto top photographer and colleague, Diana Nazareth.
Melissa has also recently been recognized at new business resource FS Local, where July 18 was 'Melissa Bessey Day' on their blog: 20 Questions with Melissa Bessey
Today Melissa is Senior Publicist at Shauna Ireland PR Agency, Principal at Melissa Bessey Publicity, Publicist for Youth Day and Co-Chair at Board level for hEr VOLUTION.
With an undying commitment to everything that she pursues, it's no surprise that Melissa's name be associated with achievement in the arts and we are thrilled to announce that Melissa will be awarded with the 2014 International Women Achievement Award for arts & culture.
When asked how she feels to receive this award, Melissa replies:
"I feel very happy and grateful to be recognized as someone dedicated to arts and culture because it has been my life long journey to leave a positive impact on my community, while I do what I do because of passion, commitment and determination, it is always a sure sign you're headed in the right direction to be given an award.
"I love leading people but equally I enjoy working as part of a team and I would not be where I am today if it were not for the support of the people around me. Not everyone understands or sees my vision but even adversity has played a hand in my success so far so I encourage anyone who is passionate about reaching their goals, but struggling, to never give up because there is always a lesson to be learned that will move you forward in the long run."
What the media does not yet know about Melissa is that her determination to overcome childhood struggles has made her realize her blessings while remaining humble and always ready to give back to her community.
Photo Credit: Danny Snow of Sunset 6 Productions