sdominick via Getty Images
Article co-written with Azam Shaghaghi, the CEO and President of Space Tourism Society of Canada and Advisor to hErVOLUTION
Retail and fashion is getting complicated as there is no longer a case of desirable goods and the simplicity of the stocking shelves, but the rapid technological development and innovation are changing the game.
It is interesting to see how the trend of shopping has been revolutionized by prominent pioneers who have built a unique experience for customers, making it more entertaining per se while taking it to the next level. When Harry Selfriges founded a giant department store, touted as "London's Greatest Store", Selfridges immediately became a cultural and social phenomenon. Not only did Harry use unprecedented marketing strategies, but also created a modern economy where shopping mattered when technology, innovation and society mattered.
Susan Akbarpour, the Co-Founder & CEO of Mavatar is among the pioneers of the multi-level retail industry to offer shoppers a seamless experience as technology transforms shopping habits, making technology simpler to use in the retail.
Susan founded Mavatar Technologies, Inc in 2011 based on her research on "New advertising models effects on User privacy" at Stanford Graduate School of Business. Her vision led to the invention of the first consumer-centric e-commerce platform by her and her co-founders Panagiotis Papadimitriou, a Stanford CS Ph.D and Brom Mahbod, Ph.D , an Internet visionary, and a former vice president at Oracle Corporation. The Stanford Graduate School of Business alumnus claims that her passion for challenging status quo and bringing a new dimension to routines, conventional beliefs and "good-enoughs" of daily life made her find the right tools!"
SUBSCRIBE AND FOLLOW LIVING
Get top stories and blog posts emailed to me each day. Newsletters may offer personalized content or advertisements. Learn more
Mavatar, backed by the most distinguished Silicon Valley veterans, today is a comprehensive and modular SaaS platform for powering large scale crowdsourced digital malls to close the gap between online and offline shopping empowering consumers with a personal shopping cart they can carry store to store, from web to mobile to offline! As the visionary founder of Mavatar, Susan oversees the product development as well as strategic and creative direction of the company, bringing a proven track record in successful marketing communications and business development to her position in Mavatar.
Female entrepreneurs are generally more motivated in finding solutions to their own needs and pains as they often feel that the existing tools are not addressing enough or responding well. It's a proven fact that these types of solutions and products, invented to solve the personal pains of entrepreneurs are the best! But unfortunately, science, technology, engineering and math are all male dominated fields where women frequently feel or treated like a second-class citizens.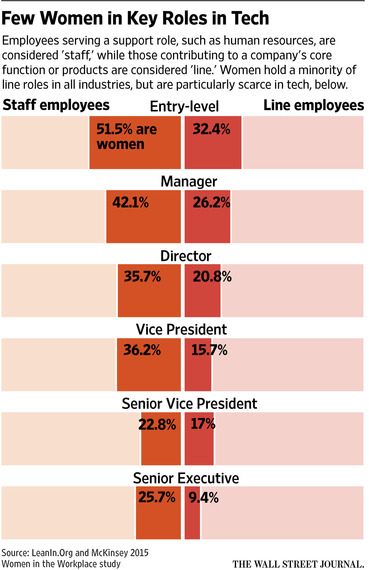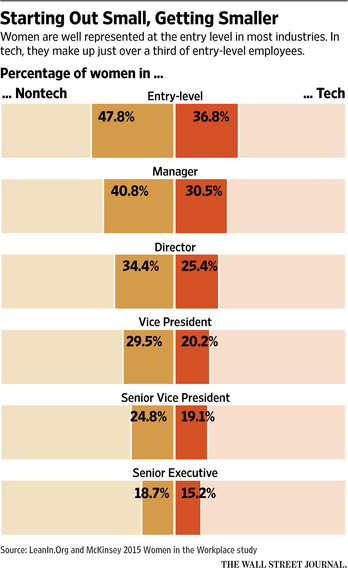 It is a known fact that women are underrepresented at all levels of technology firms, leading roles in engineering, finance, and product. A research by McKinsey & Co. and LeanIn.Org. reported that many females believe that their gender is holding them back at work.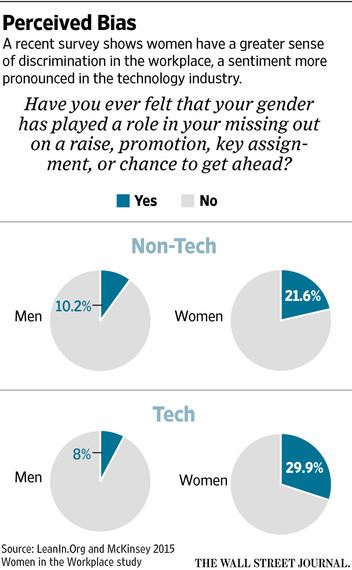 Yet the data, gathered from 26 tech companies and a survey of about 9,000 male and female employees, suggests that women currently in tech feel pessimistic about the climate in their companies. Some 29.9% of female tech employees polled said they felt gender played a role in their missing a promotion or raise, and 37.1% of female tech employees said they felt their gender would disadvantage them in the future. In none-tech fields, a smaller share of women--21.6% and 22.8% respectively--felt that way. Some female executives say "If you can't see an example of what you could be, you really aren't going to have that extra incentive to break through any types of barriers," said Julia Hartz, co-founder and president of online ticketing platform Eventbrite Inc.
The worst glass ceiling for female entrepreneur is the fact that investor community is also a male dominated sector and men are not natural users of most female-designed products, especially when the consumer market is formed of a stronger presence of female entrepreneurs. Susan`s first words with her investors and prospects are: "Men Buy, Women Shop!" the "Male-invented" Commerce technologies are designed to quickly finish and get rid of the TASK of BUYING to get to the Sunday Football on time, while for women, who are not the engineers behind the making those tools, SHOPPING is a form of entertainment and accomplishment! Susan latched onto the idea that SHOPPING is a GAME that women often feel the need to win and "for winning this game, women need a super avatar that I called Mavatar (My AVATAR)."
Susan believes STEM has been a multiplier effect in our lives, and a great tool for those who need to get their voices out. Hence, she became fascinated by the power of engineering. She notes: despite not being an engineer, she works with strong engineering teams to build platforms and disruptive products that are needed to execute on her vision and build solutions to address challenges.
"Therefore in my perspective of STEM branches:

Science is Systematic Approach to identify problems

Technology is Tools to make a difference

Engineering is Establishing a platform for your vision to spread and convert

Math is Meticulous and calculated step-by-step plan to a successful execution of your vision"
Susan challenges the question that "20 years ago, who would have thought that people could depend so heavily on personal computers or mobile apps?" In the world 10 years from now, machine language will be the second language of the next generation and we will have the additional worry that our 7 years olds write applications to do their homework!
She thinks things need to be changed and be more smoother for the learning curve of the application of technologies, inventing technologies, tools and platforms that require zero point of technology integration for creating more technologies. "To get there, we need to eat, drink and breathe STEM."
Women are naturally problem solvers, team workers, gatherers and owners of big picture personas; women have to live up to these characteristics since the Stone Age days. There are multiple studies on how women's brains are wired differently from the men's. The closest approach to this assumption has been portrayed by Marriage expert Mark Gungor in this hilarious talk .
Mavatar is about passion and desire to change. She found it very difficult to explain that SHOPPING is different with BUYING for male audience. The fact is that women do 80% of the online transactions; even 67% of men products sale is done by women!
Susan notes that only a woman would understand how provocative finding coupons in RetailMeNot is that don't apply to any of the items in her shopping cart! How happy she becomes when she finds the last pair of shoes, her size, left in the inventory at 75% off? How the terror of forgetting to apply a coupon in her purse she kept for weeks at checkout, fears her, or how frustrating is falling in love with the cute dress she saw at Pinterest, a fashion blog, a magazine or a movie and not knowing where to buy it. "Now good luck to explain how Mavatar can do all of these labor work in a fraction of second for an investor and then ask for 10 million dollars investment!" she smirks.
However, women also have complementary capabilities that are unique or even more advanced than those of the men's. Women are able to connect the dots, see the corner cases better and care about the big picture, scalability, precision and practicality of their products. Women can execute and evangelize with more patience. No one can deny a woman's strength and survivability after going through 9 months of pregnancy, delivery and breastfeeding.
Every entrepreneur has a revolutionary side in him/her! Revolutions are not happening overnight, easy or without bloodshed! Sometimes that blood can be of the revolutionary's! Susan envision herself as different: "my products are unconventional; they create a category of People, Pains and Problems that were forgotten, ignored or discriminated against on the map."
Susan had lost both of her parents before she entered her 20s. She quotes: "The key to success is a dead father!" said a not-so-compassionate speaker once in a conference that I attended''. Counting on other people as mentors, Susan asked for unbiased performance evaluation and soon enough she learnt that it was less painful to ask them before falling! She refers to her mentors as icons who painfully made her transit, pivot, change, leave and rebuild and highlights "that's what a real mentor should do to you." Irwin Federman, Dr. William Miller, Phil Schlein, Dr. Jaleh Daei and her successful husband Faraj Aalaei.