 Canadian Women in Tech: Are we planting the seeds early enough?
It is imperative to realize that, when it comes to technology and social media, it is harder for Canadians to find the resources available to them compared to our neighbours from across the border. Not to mention that the opportunities for young women in this sector are much more limited.
There are many key findings which suggest that this is true and through research one can see that support is much limited to Canadians in this sector. If we go in deeper and analyze the marginalized communities of a big Canadian city such as Toronto, for example, one can clearly see that opportunities become minimal particularly to young girls.
Many agencies that serve such demographic do not focus on making available education in career advancement which is cutting edge and up to date to what an employer is looking for. Before we even get to the discussion of job opportunities we must acknowledge the fact that when it comes to any of the male dominated subjects of Science, Technology, Engineering and Mathematics ( STEM), we are dealing with a systemic fact that young girls are not introduced to such studies early enough for them to generate an interest in this topic.
Blog continues below slideshow...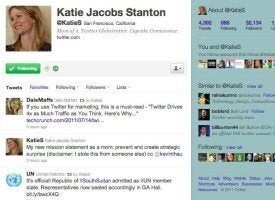 Once the girls are finally introduced to such studies, if they are introduced at all, they find that they also have to battle with the fact that as a girl, they have to think about other factors such as being "normal" teenagers and learning new things, such as being one.
Even if female students show an interest in such topics, if it is not a thing that is "in" therefore it will not be a topic to be pursued by any young girl because it is not cool enough to be in at that particular time. This issue is currently taking place in public and private schools and not only in Canada but it is a global issue, the reality is that if it is harder for young women in North America and other developed countries, we can only imagine how hard it must be for women in underdeveloped countries. But that is another topic altogether.
To return to focusing on the educational part of young women in cutting edge, we must also understand that if women come from at-risk neighbourhoods, it will make it very hard to access technology, therefore blocking the opportunity for some talented individuals that can come from such neighbourhoods yet not having the chance to be discovered. We are far behind our neighbours where recently Obama has granted financial support to enhance the interest and educate the teachers in STEM sector.
There are also many grants available to people that are interested in pursuing further education in this sector in United States. Canada is lacking the funds and leadership material to generate such opportunities. We do not have female mentors available to young women to see that being a part of the technology, science, engineering and mathematics sector is actually acceptable. Taking time to pursue it is not just a waste but it can be turned into a profitable career and still be cool.
By granting opportunities to youth at an early age and introducing them to such education will offer them a window of opportunity to explore a career in technology and beyond. It wouldn't be so bad if financial support and mentorship was accessible not only to the ones that can afford it, but to everyone that has interest in it.