I'm from Winnipeg. That means I was raised on prairie values and cold, clean air. By age 48, my wife of 23 years and I were raising our four children. My family doctor saw me when necessary.
I was one of those lucky people that go through life answering "no" to all those questions on health questionnaires -- have you ever had this, have you ever had that?
But on an idle Tuesday in February at 4:30 p.m., I learned that the statistic "one in six men are diagnosed with prostate cancer" became, for me, one in one. I'll never forget that moment. My life's blackboard just went blank. I thought I had done everything right: eating a healthy diet, getting checked regularly, exercising -- but there it was on the biopsy.
Shuffling out of the doctor's office, I got in the car, drove around the corner and I was like a leaf in a windstorm, reeling in a gravity-less experience carried by forces far beyond my control. Tears flowed.
All I could think about were my wife and kids, whose lives and dreams I hoped to share.
As I grappled with this uncertain, unwanted and unexpected diagnosis, I learned about all the statistics. But, the statistics really mean nothing. If I live, my chances are 100 per cent, if I die, they are zero per cent. I can't survive 50 per cent of the time because there is only one of me.
I have always believed that people are defined not by what happens to them, but by what they do with it. For a time, this axiom was obscured by the depth of my despair. During my recovery I was able to gather myself and realize that this was a new paradigm, that there would be blessings and opportunities on this new road and that I needed to embrace it all as part of the texture of my life if I was to have a chance of getting through it.
I changed as many things as I could in my life, embraced all the medical advances available and discovered joy and optimism in the simple things in life.
In the weeks that followed, I received more bad news, the cancer had spread, which meant drugs and my medical team suggested I undergo radiation. The plan was the maximum -- daily treatment for eight weeks. After my first radiation treatment, I wanted to go for a walk in the supernatural forest on the North Shore of Vancouver. I ended up climbing the Grouse Grind that day, seeing it as some measure of mastery in my otherwise radioactive and out of control world. I don't know of anything more foreign to introduce to a living organism, than radiation. The next day after treatment I went to the Grind again. It just felt so good to be in the rich, oxygenated air of the majestic trees.
Day after day, it just felt good to be out and while I was slowing each day, my spirit would soar as the summit neared. To me, how fast or slow was not relevant. I just thought of the metaphor that I was climbing cancer's mountain repeating with each step, "I may have cancer, but cancer does not have me."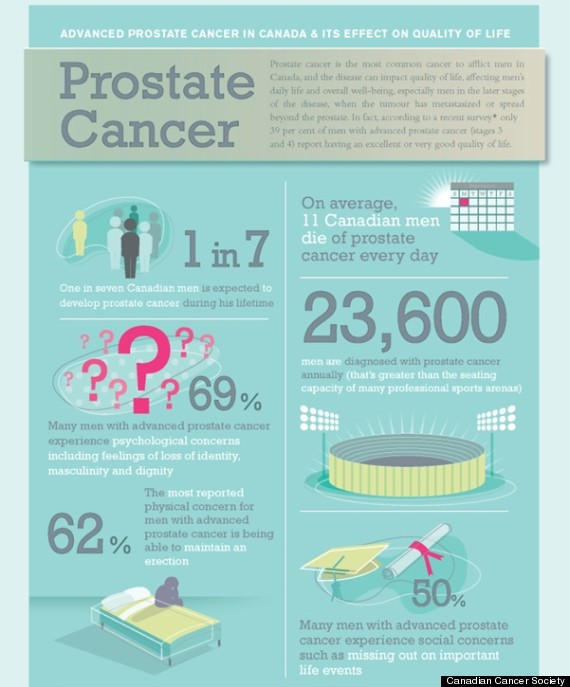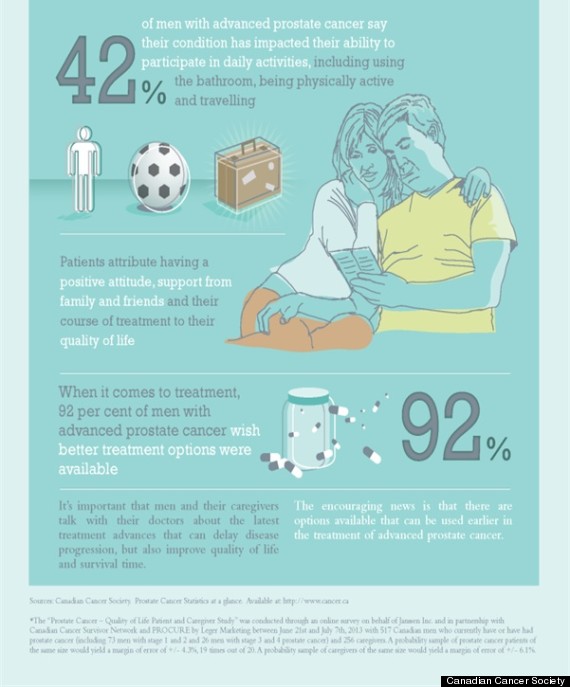 My oncologist suggested I wouldn't be able to keep it up and that only made me raise my effort. As the weather closed in, friends accompanied me and while almost everyone on the trail would pass me, friends and family support was critical in helping me get up both the Grind and cancer's mountain. I got to the summit of the Grind every day of radiation -- climbing 93,000 vertical feet over the eight weeks - more than three times Mount Everest.
In the 15 months since radiation, each day I have been taking abiraterone acetate (a.k.a. ZYTIGA®) -- a novel drug which I am counting on to eradicate what's left of the cancer. I am so grateful for the teams of doctors -- including my own -- that are collaborating around the globe to advance our understanding and bring new treatments to patients like me.
It's been tough going being a cancer cell in my body -- it's actually been difficult being any cell in my body. Keeping my feet moving on the Grind has taught me many things and I revisit and climb the trail regularly to continue my climb to health. I will get there and when I do, the view will have been worth every step.
This is my personal journey with metastatic prostate cancer. I hope that others facing similar trials with this menacing disease can find hope in my story. Recently, three men living with advanced prostate cancer, including me, shared our unique stories in a short video. I invite you to watch our journeys here.
11 Little Known Breast Cancer Facts