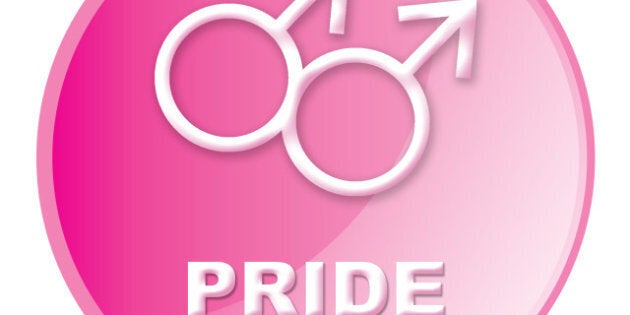 "Does that mean we have to get married now, Maurice?"
That's what I asked my partner, tongue-in-cheek, after I read the first Canadian newspaper headline that read Same-sex marriages legal in Canada back in June of 2003.
"It's 7:30 a.m. Can I have my coffee first?"
People who know us tell us after 16 years, we're as married as you can get.
We live a pretty normal, boring life actually. Monday: take cat to vet. Wednesday, pick up car at garage. Weekend: watch Saturday Night at the Movies on TVO and Sunday, 60 Minutes.
In fact except for 48 hours soon after we met, we have been in each other's presence by choice every day of those 16 years -- yup that's just about 5840 days and counting!
Not that it hasn't been a wild, funny ride -- I'm Lucy to his Ricky -- not sexually, so get that tired stereotype out of your mind. I'm talking personality-wise as I've always got some x'plaining to do as Ricky (and Maurice for that matter) would always say.
Like when I accidentally washed both Maurice's glasses and hearing aid at the same time! Oh we had a big discussion that night.
But other than those kinds of things, our relationship is pretty conventional. Again, bursting some stereotypes of the gay male couple, we both hate cooking, decorating and shopping. Yeah, we see fast-food delivery drivers more often than hair stylists. Heck, my sister-in-law even complains about my coffee!
Not that we don't move to the beat of our own drum in other ways too.
When I met Maurice I told him I don't care if you're out, in -- whatever. He was 42 and not out to his family, especially to his French-Canadian parents who had just celebrated 50 years of marriage.
This is where those 48 hours of separation come in. He had to go to his niece's wedding up in an ultra-conservative mill/steel town in Northern Ontario.
Since he wasn't out to them, saying goodbye before he headed up north I wanted him to feel no pressure so I said, "I don't ever have to meet your family. Relax and just have fun."
Two days later he returns with this story:
"Mom is doing dishes; Dad is having coffee at the kitchen table. I said, 'Next time I come up I'll be bringing my partner.' Without missing a beat my Dad shot back, 'What's he do for a living?' and Mom, 'Does he cook?'"
That was it: no drum role, no big deal -- in one moment, he's out to his family! Guess he felt he had to prepare them for "me"!
Do you think he'll marry me?
Maurice was married before and when I met his ex-wife in the '90s I said, "You're me, except a woman." We are best buds now and we three do things together -- no awkward moments here. For example when I had a small surprise birthday dinner party for Maurice, I made sure his ex-wife, Mel was sitting beside him so he would feel comfortable.
As for marrying moi, well, there was that newspaper screaming out at us a decade ago.
After we attended several weddings one summer, I said, "I want an anti-wedding! Let's get married by an Elvis impersonator. We'll write our own 'vows' and just have fun with our friends."
Shockingly Maurice was game. We knew two Elvis impersonators too!
I asked one to sing at the reception. He was excited.
I asked the other to marry us. At first he said yes, but then I got THE call.
"Um, Donald... This wouldn't be real would it?"
"You'll be dressed like Elvis! What are you talking about?"
"Don't take this personally. I could only do it if it wasn't serious."
I felt like I was in a bad 'B' movie...like one of Elvis's old films.
"I am only doing this because it isn't serious. That's what an anti-wedding is all about!!!!"
Maurice, on the floor, laughing, listened to me rant: "That's it. Never again. I can't even have a phony gay wedding!"
All these years later I'm still laughing at (and constantly reminded of) my maid-of-honour status. Like when I stood up for my friend who married his partner. And every time we go to Las Vegas and Elvis and wedding chapels pop up more often than jackpots.
Maurice and I are glad that we in Canada are able to get married and realize that this is a big deal to a lot of people, but for us, as Elvis famously sung, "It (was) now or never."
Never is now our choice. Thank you. Thank you very much.
Cities with most same-sex couples in Canada. Story continues below: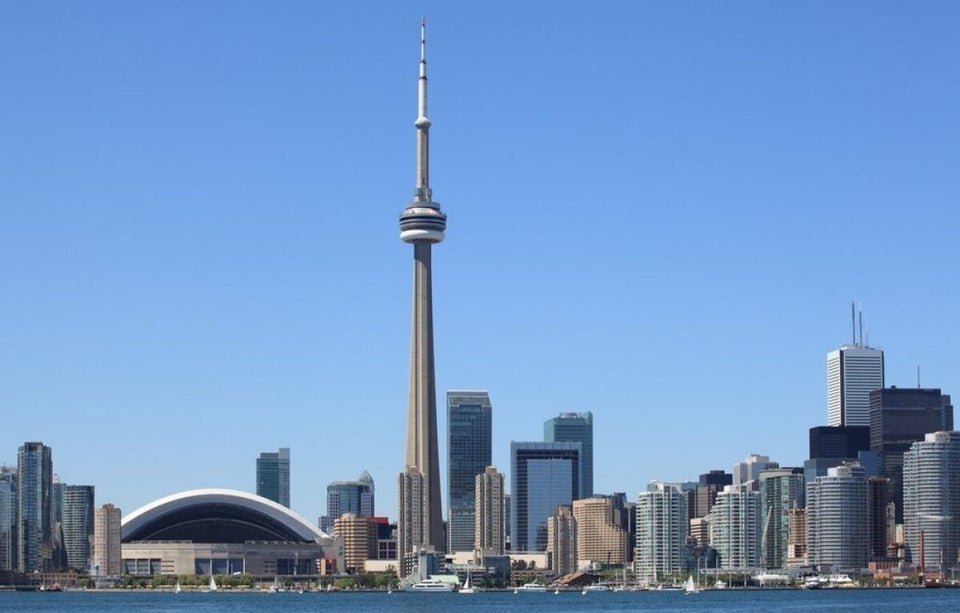 Canadian Cities With The Most Same Sex Couples