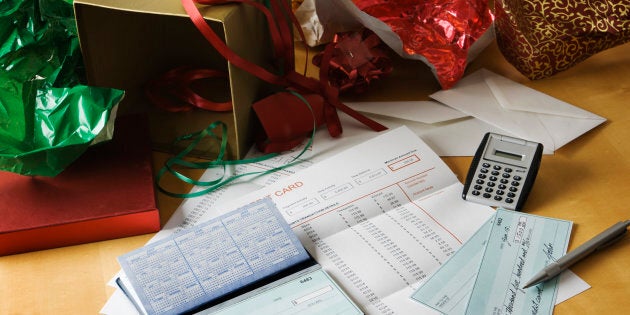 Do you have the feeling that across Canada, holiday advertising blitzes started appearing the second Thanksgiving was over? Reminders that the holiday season is quickly approaching are reinforced as the temperature outside gets colder.
This time of year can give our finances a hit. In fact, in a recent CPA Canada Spending Survey, 40 per cent of respondents listed winter as the most expensive season of the year. But is there anything we can do to help reduce costs? Well, a little bit of planning can go a long way.
A happy holiday doesn't have to break the bank
A separate CPA Canada survey, conducted at the end of 2016, found that, on average, the participants planned to spend $884 on holiday gifts for that year. Most of us also increase our entertainment, food and travel expenditures during the holidays.
Unfortunately, many Canadians do not save leading up to the holidays. This was a finding of the initial survey referenced that was conducted just a few months ago. It found that 56 per cent of those surveyed did not plan to save for the upcoming holiday season.
It is never to late to start saving, and taking action now can go a long way to reduce the stress that can come with holiday spending.
Save, save, save...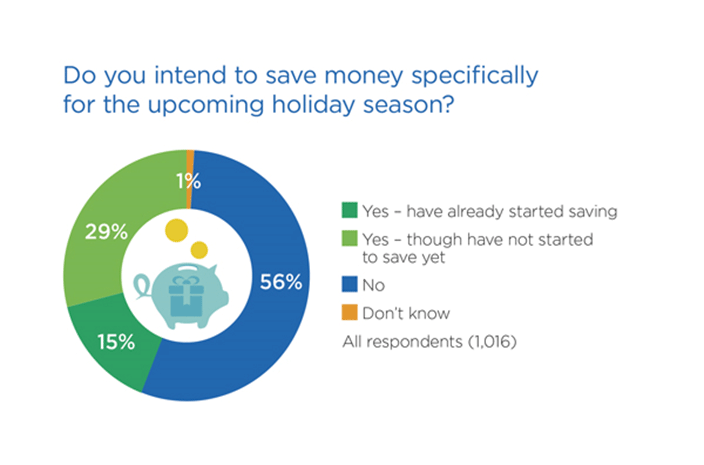 The first step that can help you save is developing a budget. This allows you to view your disposable income and financial responsibilities. Try your best to follow that budget, and save where possible. Saving can help in the long run. Another strategy, is to put aside an amount from each paycheque between now and the end of the year.
Leading up to the holidays, setting limits on spending is a great money-smart strategy. Also, be proactive and look for ways to cut back your spending. Can you borrow that kitchen gadget rather than purchase it? Is there a consignment or second-hand store that can offer what you need for less? Can you stay in and play a game rather than go out and spend money?
Next, consider your gift list. Are there other alternatives to purchasing gifts for everyone, such as trading home-made presents or drawing names? Are there loved ones who would be just as happy not to exchange presents so their financial burden is eased as well? It doesn't hurt to ask. Next, assign a dollar amount to each person, and shop early for bargains.
Brick and mortar versus online shopping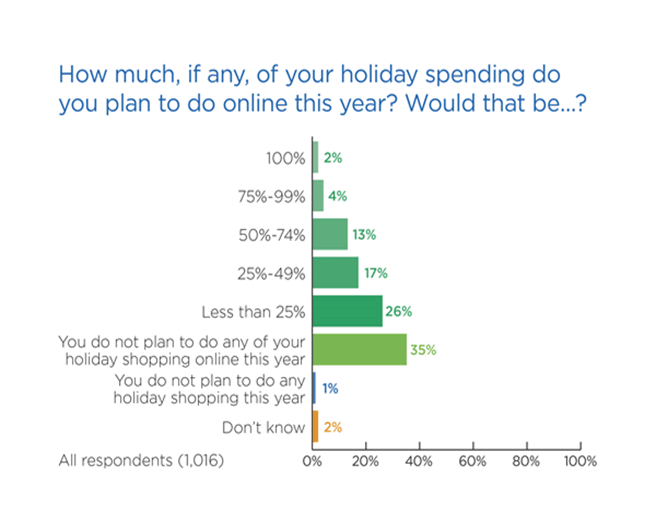 Canadian shopping habits are varied. Our survey data shows 35 per cent of people do not plan to do any holiday shopping online, while 26 per cent anticipate doing less than a quarter of their gift buying over the internet. When used wisely, online shopping can help you save time and money.
What's on sale? Can it be shipped for free? Is there a return policy? All good considerations for online shopping. However, in-store shopping has its advantages as well. You can touch, feel and get a good sense for a product. In also helps greatly when purchasing clothing – you know something fits. No matter the shopping avenue chosen, finding a bargain always feels great.
A final thought...
Most people try to either escape the cold or make the most of the snowy weather. It is also important to consider added expenses associated with winter in your budgeting, such as ski lessons, a high heating bill, or even a week-long sun-filled vacation. With the proper preparations, more is possible.
After all, it's not about giving up the fun that every season brings, but about spending responsibly and having the money available for what matters most.
For full survey results or more ideas about smart strategies for managing your money, visit us at www.cpacanada.ca.
Follow HuffPost Canada Blogs on Facebook