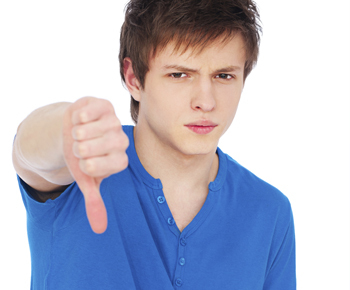 In December, our union will be releasing the second issue of our magazine, Your Voice. In that issue will be an article providing a month-by-month account of the Redford government's ten biggest bullying moments in 2013.
The article closed as follows:
As for November and December, the deadline for this article fell prior to either of those months. But we feel confident in saying that something will come up based on experience and the exceptionally busy year our bully government has had to date.
I had no way of knowing how accurate my prediction would be just a few weeks later.
German-Prussian soldier and military theorist Carl von Clausewtiz once famously said, "War is politics by other means." Alison Redford's conservative government has certainly taken that quote to heart, elevating its near constant bullying of Alberta's working families to an outright war.
On November 25, our bully government introduced Bills 45 and 46 into the Legislature and has been working to ram them through with malicious expediency. As with any legislation, the particulars are pretty complicated, but the intent of these bills is crystal clear: to silence working Albertans and punish them for being vocal critics of this government.
Bill 45 seeks to impose severe fines on public sector workers who engage in wildcat strike activity. Not surprisingly, the ability to determine what activity counts as an offence rests squarely in the hands of our bully government. And like a scene out of the movie Minority Report, the legislation goes so far as to punish workers for even contemplating wildcat strike activity.
It is no secret that this legislation is directly linked to the Edmonton Remand Centre walk out. In a previous post, I noted that what rankled our bully government about that walk out was the fact that the guards revealed the government's complete disregard for worker safety.
Remember that the guards' five-day walkout came after months of bringing up serious health and safety concerns at their workplace - concerns that the government refused to address. Forced into a corner and fearing for their safety, the guards had no choice but to take action.
In the process, the guards garnered substantial public support for their cause, showing that Albertans care about safe workplaces, even if their government does not.
To that point, it is conspicuous, as AUPE's Andrew Hannon has noted, that fines to unions under Bill 45 far outweigh fines to employers who are negligent in the death of a worker. Our bully government's priorities are on full display.
Bill 46 is even more blatant in its attack, specifically forcing a wage freeze on AUPE members through legislation rather than bargaining to a deal in good faith. It is no coincidence, of course, that the striking Remand Centre guards also happened to be AUPE members.
I would say that this is an unprecedented move by our bully government, except that it's not. In May 2013, Education Minister Jeff Johnson did the exact same thing to the province's teachers when negotiating was not going the way the government wanted.
Literally nowhere else in the country is there a government with the gall to strip workers of their right to bargain collectively and legislate a contract when that government is unable to negotiate an agreement that works for both parties.
Modern day collective bargaining has been a key element of Canadian labour relations since Confederation. And certainly we have seen attacks on those rights at a variety of times and in a variety of forms.
But it is here in Alberta that our bully conservative government claims the dubious distinction of leading the charge to completely undermine that tradition through legislation.
There's bullying, and then there is war. Alison Redford's bully government has clearly decided to declare war on Alberta's working families. And as a true aggressor, rather striving for good governance, it instead seeks to inflict as much damage on working Albertans as quickly as it can.
However, our bully government is quickly finding out that Alberta's working families will not take their aggression lying down. We've had to fight for our rights in the past and are prepared to do so again today.
We all learned long ago that when a bully comes for you, there is only one thing to do: stand up and fight back.
Alison Redford, you've picked on the wrong kid this time and we're going to make sure that your bullying days come to an end.