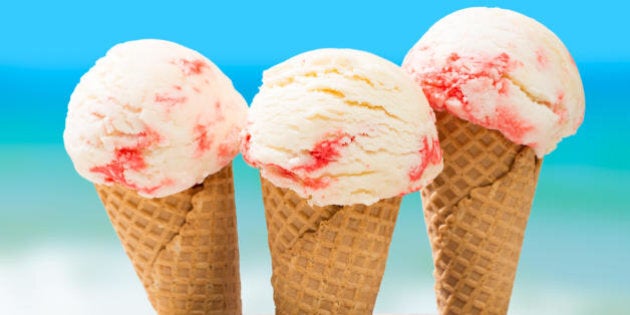 Heat-seekers rejoice, the warm weather and sunshine has rolled in. We can finally shed some layers, shrug off dark winter days and embrace sweaty outdoor fun and warm-weather inspired treats. As you hit the trails for a sun-inspired run or the ice cream parlour for a cool treat, you may be experiencing a few of summer's unwanted, and embarrassing, side effects. I mean the stuff no one wants to talk about -- even to their doctor -- the sweaty, smelly, tummy rumbling stuff.
Here are three summertime challenges you may be facing along with my advice for how to overcome what you may be too embarrassed to ask about.
Challenge #1: Smelly Feet
Stuffing bare soles into the same warm weather shoes for a day of running errands or plugging away at the office can result in embarrassing foot odour, as your feet sweat and gather bacteria. To avoid the embarrassment, and unpleasantness, of foot odour, I recommend the following prescription:
Wash shoes whenever possible in the washing machine or dishwasher;
Add an odour fighting product, like sneaker balls inside the shoe;
Cleanse the feet with a soak in apple cider vinegar. This cuts through the odour-causing bacteria;
Immediately after cleansing, coat the feet with coconut oil, which has antibacterial properties, and a natural deodorant product.
Add tea tree oil powder to the feet. This is a natural odour-fighter because it is antimicrobial.
The degree to which your feet sweat in summer, or gather odour-causing bacteria, will depend on your unique genes. Some people will need to follow this prescription daily to keep in the clear!
The sun called you outdoors for a walk and it was the perfect occasion to wear that new sundress. Or maybe you are out for a run in shorts. A few minutes in, you might start to feel a burning of the skin on the inner thighs. This irritation -- which can become raised, raw and red -- is caused by the skin rubbing together under warm weather conditions. It is called chafing. Men also experience chafing, particularly when working out outdoors, as the nipples rub against their shirt.
Here is what I recommend for chafing:
Take a look at a product called Body Glide. It is a balm that protects the skin from chafing and blistering caused by repeated rubbing of the skin, either together or in contact with something like a shirt or shoe.
You can create a similar product yourself using coconut oil (at room temperature) and baking soda.
Men, if you find your nipples rub sorely against your shirt, consider placing bandaids there to protect that delicate skin.
Challenge #3: Dairy-Induced Gas
Summertime and ice cream are practically synonymous! And there are many social occasions when this treat is offered. Conventional ice cream is made from cow's milk, a common food allergen that can cause uncomfortable bloating and embarrassing odorous gas for those that simply can't tolerate it. Whether you indulged on a whim, or are unaware you have a sensitivity to dairy, dealing with the gas that follows can certainly be embarrassing (and damaging to your social confidence). I recommend consuming digestive enzymes specific to dairy before indulging, and getting tested for food allergies if you think you might have a problem. Testing can help isolate what protein in dairy causes digestive concerns, so you can work with your naturopath to find the best solution. Often you'll need to stay away from dairy altogether. While ice cream might be out, sorbet -- a dairy-free alternative -- is definitely in (and delicious).
While summer might be synonymous with heat and cool treats, it doesn't mean it needs to be synonymous with embarrassing odour and sweat. Try these prescriptions for a happy, confident and cool season! And do feel free to talk to your doctor about anything! Trust me, there isn't much we haven't heard, experienced ourselves or treated before. The body is a wonderful thing -- odour, sweat, gas and all!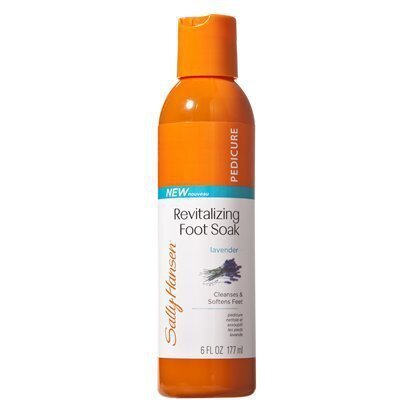 Foot Care Products For Sandal-Ready Feet