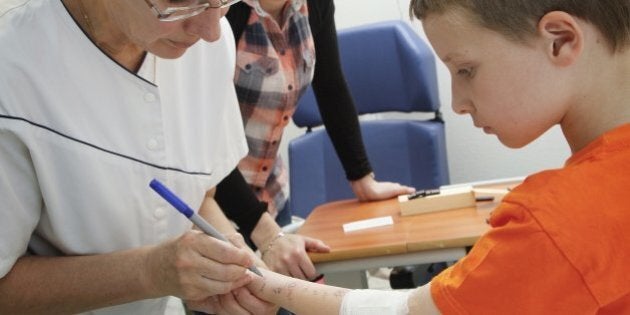 Two of my three children suffer from food allergies. Phoebe, nine, is allergic to peanuts and Paul, 14, is allergic to peanuts and tree nuts. We first discovered Paul's allergy at the age of three after he ate a cookie containing nuts and had an anaphylactic reaction. In that one scary instant, our carefree lives suddenly became complex and worrisome.
All parents worry about their children's well-being; it's built into the role. That means doing everything we can to protect, educate and prepare them for whatever challenges they may face. It means working hard to make sure they have opportunities to explore new things and connect with others, especially during this time of year as many social events are centred on food. Lifelong friendships and memories are often made around the dinner table, but food allergies create new challenges and anxiety in these settings.
Parents of children with food allergies live in an endless state of uncertainty -- always wondering what the next bite will bring, as a major crisis can be just around the corner in the form of a well-intentioned waiter or friend. But there is hope. Thanks to research currently underway, I believe that food allergies can be cured within the next decade.
To that end, my family, along with many others, including corporate partners like Kraft peanut butter, have joined the fight supporting the Hospital for Sick Children (SickKids) in their search for the cure for food allergies.
It might lead one to wonder about the role of a peanut butter brand in an allergy initiative. One would assume that they might prefer to avoid the issue; however, that is not the case. Today, Kraft peanut butter is amongst the growing number of allies in our mission to eliminate food allergies so we can all stick together without worry. Of course, this is a cause that matters to my family more than I can possibly articulate, as allergies have changed every aspect of our lives.
At Paul's diagnosis, we were told that we would need to greatly limit our travel, avoid most restaurants and be wary when our children ate at school. We have grown to be mindful of the snacks people around us are eating when we're in public places like the movies or traveling by subway or plane. But despite the increased sensitivity and education around food allergies, not to mention our family's preparedness to handle an allergic reaction, every opportunity for kids to get together, whether it's for a school holiday party or field trip, still comes fraught with concerns.
While Paul has often had to abstain from birthday cakes and Phoebe was once asked to leave the room during a celebratory snack time, leading her to feel isolated, these are but uncomfortable inconveniences.
The real concern that we and our children live with is the ever-present, life-threatening reality hanging over us. Both Paul and Phoebe seldom escape their allergies.
Paul and Phoebe have gotten older and they can now advocate for themselves and manage their own food allergies, whether that is always inquiring about the food at social gatherings or packing their epinephrine autoinjectors into their own backpacks. That's a natural evolution, but it's not the answer.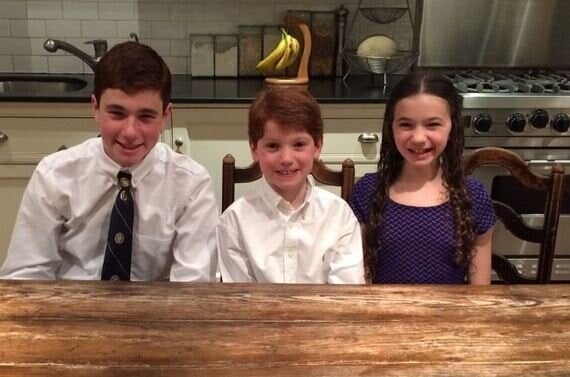 Two of Dr. Kaiser's three children, Paul (left) and Phoebe (right) suffer from nut allergies. Kraft peanut butter is supporting SickKids Foundation to help achieve their goal of curing food allergy in kids within 10 years.
We need a long-term, lasting solution that removes the social barriers that come with allergies, allowing kids to focus on being kids, live life free of fear and feel the comfort of home wherever they are. The good news? Researchers are working tirelessly toward finding a cure, and they're getting closer to realizing this goal. In fact, exploration into ways to predict a predisposition to allergy at birth or how to turn anaphylaxis into a non-fatal reaction with a pill, for example, are part of the potentially life-changing research currently underway.
We recognized an opportunity to play a greater role, which is why my family has already made a donation to help kick-start the SickKids fundraising campaign to raise $6.9 million to support the Food Allergy and Anaphylaxis Program. Also, Kraft peanut butter has made a generous contribution and embraced the cause by working to spread the word.
Together, the progress we've made is incredible, but we need help. Now is the time to turn that momentum into results and to establish a cure for food allergies within the next decade.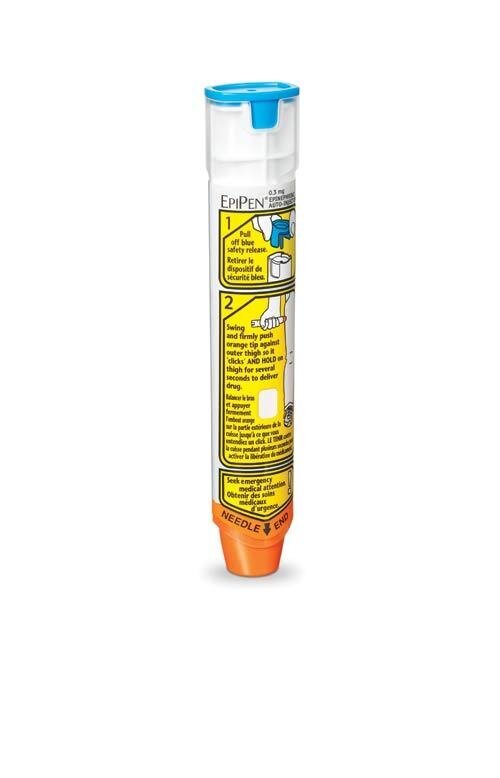 Worst Things About Food Allergies