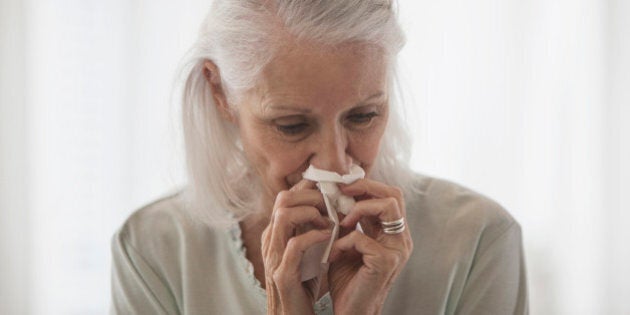 Despite the hot summer and the relatively mild fall we have enjoyed in Ontario this year, winter is on its way. And with it comes the increased risk of flu that goes along with people spending more time indoors, and in closer contact with each other. The flu can be spread by coughing, sneezing, talking and even from hands and surfaces contaminated with virus. In Canada, influenza generally occurs each year in the late fall and winter months.
The flu, or influenza, as it's officially called, is a respiratory infection caused primarily by influenza A and B viruses. It's more than simply a bad cold, and can result in serious complications, such as pneumonia.
The reality is influenza occurs globally with an annual attack rate estimated at five to 10 per cent in adults and 20 per cent to 30 per cent in children. And while everyone needs to take steps to protect themselves from the flu, it's especially important for seniors. Even seniors who are in tip-top health can find themselves at greater risk of serious illness, hospitalization or even death as a result of flu.
It has been recognized for many years that people 65 years and older are at greater risk of serious complications from the flu compared with young, healthy adults because our immune defenses become weaker with age. While flu seasons can vary in severity, during most seasons, people 65 years and older bear the greatest burden of severe flu disease.
What many people don't realize is that flu can spread even before symptoms appear. Adults can unknowingly spread the virus to others around them one day before their symptoms develop and up to approximately five days after becoming sick. Children and people with weakened immune systems may be infectious for longer. Cleaning your hands with soap and water or an alcohol based hand sanitizer, coughing and sneezing into your sleeve are good practices, but you can't always protect yourself from others.
The flu vaccine is the best defense against the flu.
It's important for seniors to get vaccinated as early as possible when the vaccine becomes available because it can take about two weeks for the shot to give you protection against flu viruses.
The flu virus changes year to year and the 2016-2017 vaccine is different from last season's vaccine to possibly better match circulating viruses that research indicates are most likely to circulate during the upcoming influenza season. That's why it's important to get vaccinated every year.
Getting the vaccine is easy. In Ontario, the flu shot is now available from your family doctor, local public health unit, community clinics and in approximately 2,600 pharmacies across the province. Visit ontario.ca/flu to find a flu shot clinic near you.
Dr. David Williams is Ontario's Chief Medical Officer of Health.
Follow HuffPost Canada Blogs on Facebook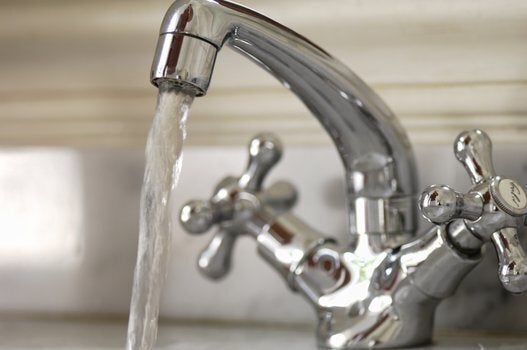 The Best Way To Wash Your Hands