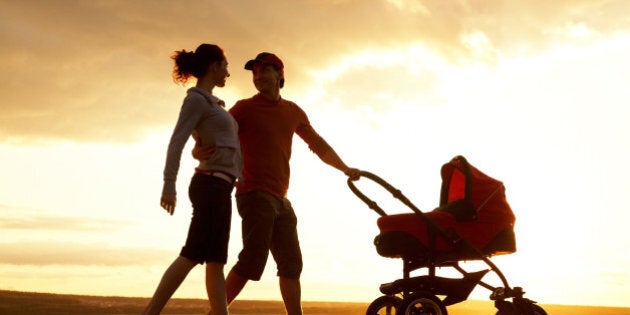 I have a confession to make to all of you -- I am a collector of strollers. It started pretty innocently. When Dyl was born we bought a travel system, our car seat snaps into the stroller and the base lives in the car. It was so great we actually walked Dyl home from the hospital with it (luckily we lived around the corner!). But over time we realized the stroller was big and it took up valuable real estate in our trunk. Thus, began the collection.
When we went for a family vacation, the stroller was too big to travel with so we decided to get a smaller umbrella stroller that we could check it in at the fate and it would take up less room in our trunk. It was really good but sometimes I found myself kicking it when I was walking. So I went back to the original stroller, but compared to the umbrella I found it too big and clunky. So I got something in between the umbrella stroller and the one I had with the travel system. To this day it is still one of my favorites. This brought the child count to one with a stroller count of three.
When we got pregnant with our second, I knew we needed a double stroller. So I thought the best one would be the double version of our newest stroller. But just to be sure I tried it out at the store and looked at reviews online. Ultimately, we purchased the double version. So now we have two kids and four strollers.
It was great but we still didn't have anything for my husband to run with. It's pretty near impossible to run with a stroller that doesn't have fixed wheels. So I started looking for a running stroller for him to use with the kids. Bonus, these strollers have bigger wheels so would be easier in the snow and slush in gorgeous Toronto, Canada. Beautiful justification right?!
Within two weeks of thinking about it, a friend let me know there was a few on clearance at one of the big box baby stores so I sent my husband to go get it. I sold him on the idea that he could run with kids. I am happy to say that while we failed to use it for the winter, my husband has run with it a handful of times, including for three years in a row at a local 10 km race. The kids LOVE running with him and cheer, "go, daddy, go!" for the duration of the race.
Though the fixed wheel is great for running, it makes performance on the street more difficult and is not so good for day-to-day walking. The stroller count was now at five.
When Ry was about a year-old, I was hearing through friends about an amazing double stroller. It had everything: it was a great double stroller that had big wheels but folds relatively small for travel. I set my heart on getting one and I found someone who was selling one online with a bunch of the bells and whistles. It was like new, so we bought it. The stroller count was now at six.
When J arrived, I knew I didn't want to use the big stroller from the travel system. But if I bought another stroller, I think that may have been grounds for divorce, so I borrowed one of the small universal bases that the car seat pops into. So I guess we are technically at seven strollers. Three kids. Doesn't seem so bad does it? Don't even get me started on the covers and accessories that I just had to have.
What kids products are you obsessed with? I'd love to hear from you.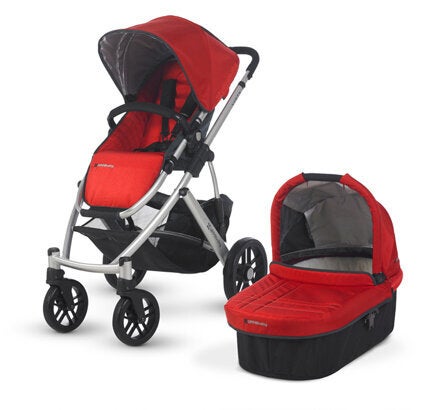 Best Strollers For Your Kid