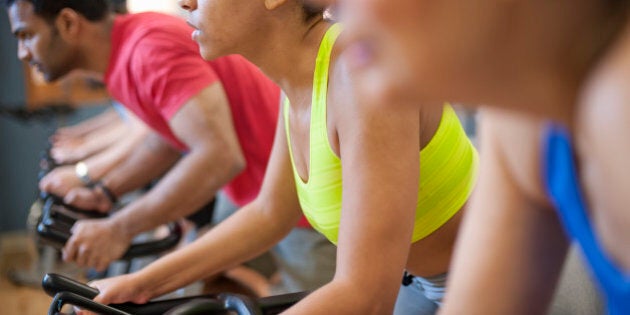 I have been a gym rat since high school. Once I realized in Grade 10 that exercise gave me more energy and focus, I couldn't stop. Flash forward too many years to recount, and I am still obsessed with the high I get from exercise.
When I was pregnant with my eldest, I was getting bored of my usual elliptical workout at the gym, and decided to try a spin class instead. Though I have intermittently gone back to standard gym machine workouts since, I am always drawn back to the bike.
Spinning is indoor cycling that involves a stationary bike with adjustable resistance and varied riding positions. The instructors play high-intensity songs with dedicated rest periods to deliver an amazing and energetic work out. You sweat. A lot. At least, if you're doing it right.
You are able to adjust the resistance to meet your needs and fitness level. People ask me all the time if they need to be "fit" to be successful in the first spin class. I don't think so. The ability to adjust your own resistance and sit whenever you like makes it a great activity for those easing into exercising. In my usual spin class, there are people of all ages and athletic ability. You are so busy working out that you don't pay attention to anyone else's workout. No judgment! What you will likely encounter is intermittent intense peddling with varying resistances timed with the beat of a song. One song might be a fast-paced "sprint" song, followed by a heavy "hill."
Spinning workouts involve several positions in spinning, allowing the rider to get a great workout of the leg and buttock muscles. The first position is seated on the saddle, loosely gripping the handles in front. Sometimes push-ups are added to build upper body strength. Second position involves standing upright, still loosely gripping the handlebars. Third position has the rider reaching out to the farthest bars in front, while standing with your buttocks almost touching the seat. This long reach is great for working your buttock muscles!
Calories burned spinning: Depending on how hard the rider is working, a typical 40 minute spin class can burn 500 calories or more. What I love is that some days I can work really hard and some days take it more easy. I have been to countless spin classes during three pregnancies and have made it through comfortably with each one. I even spun the days before I delivered by boys!
Spinning will burn calories, sure. But for me it is so much more than that. It gives me energy, focus and drive. It tones amazingly and truly is a full body workout (as long as you are doing some upper body work while on the bike). Spinning is my personal mood enhancer and energy source. I cant get enough.
There are so many spin studios around now -- please try it out, even just once. Many of you will get hooked.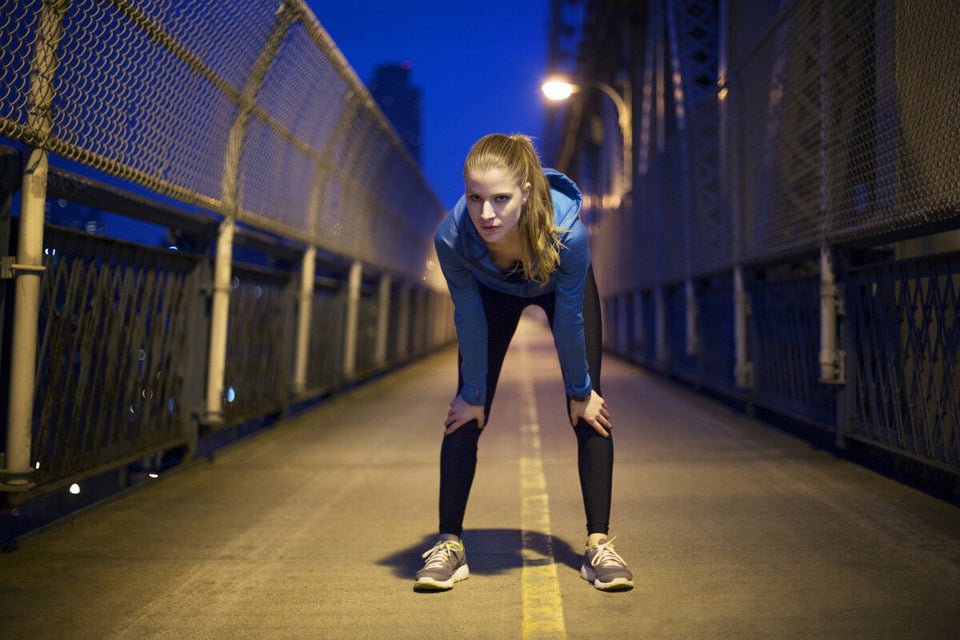 9 Habits Of People With A Healthy Relationship To Exercise