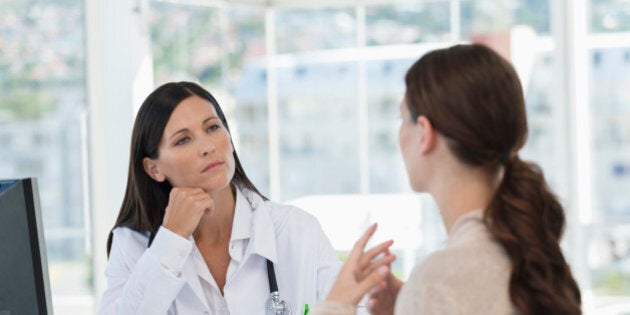 I have been out working as a family doctor for over 20 years. In medical school, we are trained in the art of physician-patient interaction. As most patients know, communication between them and their doctor is paramount to understanding their health and vital for their journey.
You may assume that communication between physicians and patients is relatively easy -- which in many ways it is. But no amount of preparation of this connection could have prepared me for the work involved.
I noticed after graduating from school that when I worked in an office setting I would often leave feeling drained and exhausted. In primary care, we have a term called "the heart sink patient." This is the patient that dumbfounds you. Nothing you do seems to help them.
They often present with illnesses that Western medicine has "no cure" for. When you look at your schedule and you see their name on your list, your heart sinks. The thought of seeing them, the visualization of the anticipated encounter and the subsequent conversations leads you to feel awful. Most physicians have at least three heart sink patients a day.
Regardless of if I was seeing the heart sink patients or the regular encounters, I was often leaving work feeling fatigued. Quickly, I discovered that if I spent less time with patients, then I would feel a bit better. But spending five minutes with a patient didn't feel very good. I didn't feel like I was doing my job, so I "ran away" to hospital work and administrative work.
During this time free of patients, I tried to understand why this job of doctoring was "so hard." Not the medical part, but the part working with patients. I talked with many of my physician friends and they were experiencing the same thing. It didn't make any sense.
After years in medical school and residency, I did not understand what I was missing. On a mission to understand this part of medicine, I spent years studying myself and the human psyche. I immersed myself in a deeper understanding of conflict, understanding Buddhism and grasping an awareness of my emotions and thought patterns. I embraced the concept of "physician heal thyself".
In this personal journey, I stumbled across the work of Victor Frankl, holocaust survivor. He has been quoted as saying, "When we are no longer able to change a situation, we are challenged to change ourselves."
Similarly, Dr. Wayne Dyer is quoted as saying, "If you change the way you look at things, the things you look at change." With this in mind, I returned to seeing patients. I was keen to see if any of this was true. As I returned to work, I was excited and nervous to put this work into place. I truly wondered if I could alter my own way of being to affect my workplace. I wondered if any of this 'self-growth work' was true.
Once I returned to family medicine, I noticed that my own mind would play games on me. Before I walked into seeing a patient, I observed my mind going into judgement games. Once I got in the room with the patient, I would start to watch as my mind was creating thought patterns of negativity. I observed the second thinking, the thoughts of 'I'm right and you're wrong," and so on.
In our work as physicians, we know of the interrelation between lifestyle and illness. In the back of our minds are thoughts of "you did this, so you got that" and so on.
As humans we are trained into separation, into the right and wrong of things. When working as a doctor, this type of thinking and inherent judgement creates a boundary between ourselves and our patients. This gap between physician and patient creates havoc in the healing realm. It is impossible for patients to feel fully supported and cared for with this energy in the room. The funny thing is that the more I would create these boundaries, the more fatigued I would feel at the end of the day.
In this work, I also discovered that I have freedom to set my emotion on purpose. I take to heart this saying by Frankl, "Between stimulus and response there is a space. In that space is our power to choose our response. In our response lies our growth and our freedom."
With this in mind, I have been doing an experiment of sorts on myself over the last three years. I have watched my mind and observed my thoughts on purpose. I started to apply this to my interactions with my patients. Over a short period of time, I was able to shift "negative" thoughts to thoughts of pure acceptance and gratitude. This opens a space of complete acceptance and even admiration for the person who walks into my office.
This does take deliberate, conscious work. The outcome, however has been momentous! Just doing this work on purpose, has made my work day become so much faster and easier! I am no longer drained. I do not suffer from the heart sink scenarios and my day moves relatively easily and seemingly effortlessly.
It feels like much of this personal work is truly applicable to health care. What if all physicians, nurses and social workers took a few moments a day to separate themselves from their mental games? No matter what career path you are in, you have noticed mental maneuvering that separates you from your co-workers, clients and bosses. What if this was all smoother? What if we all have the ability to set a stage for ease and acceptance and pure unconditional love for the clients we see? Could the face of health care change?
I believe it can. Perhaps this is an avenue that can truly have a positive outcome on our current health care system. Taking it a step further -- if everyone started to do a few minutes of this work daily, could we have a positive impact on the world as a whole?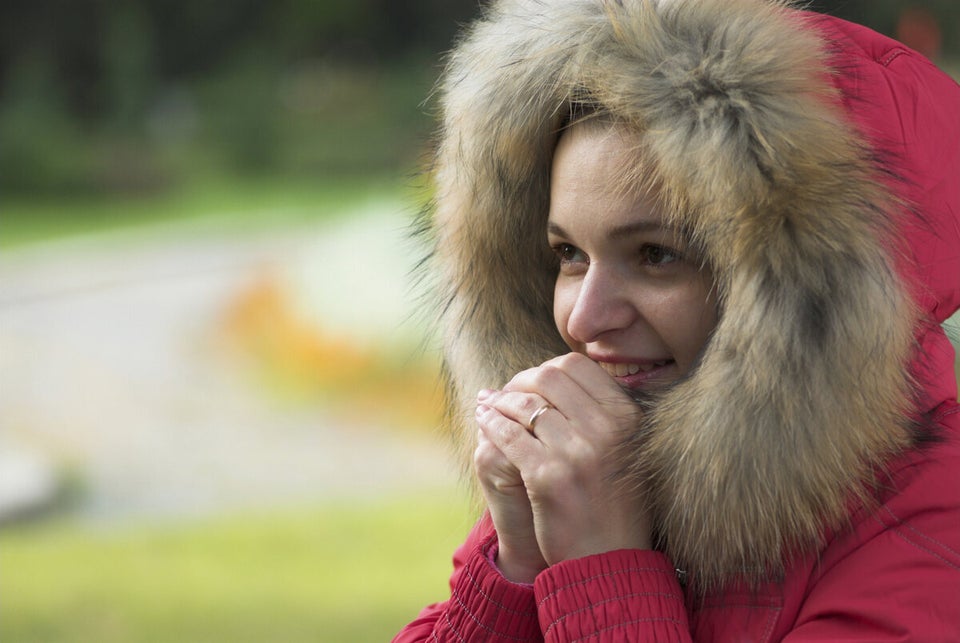 Bizarre Questions People Ask Doctors