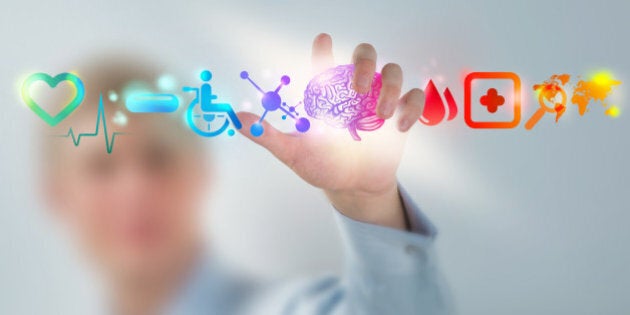 While the impact of digital in health care is not new nor limited to a week, this is a chance to reflect upon the changes and new opportunities coming our way.
Over the last few years, entire hospitals have gone paperless and large swaths of digital imaging is filmless. Electronic medical records (EMRs) are increasingly commonplace in primary care, and telemedicine is growing in rural and urban settings. Even the stethoscope has gone digital.
Outside of the health system, we have handheld apps and wearables that can chart and log various aspects of our personal health -- some promising to help diagnosis or suggest treatments.
This steady shift holds a strong potential to improve the quality of health care. Like most people, I support new technologies -- although I can't always claim to be an early adopter. However, I think we should temper enthusiasm with a degree of caution and be open to learning from some of the challenges to date.
Here are four considerations:
1. Digital innovations should improve the quality of care.
There are six dimensions of health quality that Health Quality Ontario and many others have adopted from the Institute of Medicine in reference to care. It should be safe, effective, patient-centred, timely, efficient and equitable. Rather than just adopting tech for tech's sake, the goal of any digital health technology should be to address some if not all of these six aims, and we should be able to measure the outcome using them as well.
2. Digital innovations should start with the user.
It's remarkable how often I hear physicians express distress in using EMRs and other digital portals. This YouTube video from ZDoggMD humorously captures the frustrations that many providers feel when confronted with technology that can appear counterintuitive at first.
At the other end of the spectrum, many patients also say that some technologies exclude them entirely. Of course, there are exceptions like MyChart at Sunnybrook Health Sciences Centre, and other programs, in which patients or patient designates are given access to large portions of their EMRs. In the U.S., several federal agencies (such as the Department of Defense, Health and Human Services and Veterans Affairs) have implemented the Blue Button, which allows patients to view, download and share their own personal health records.
However, if we want digital health care to be more intuitive and less exclusionary across the board, we need more provider and patient input up front in its design. The user experience is critical to ensure easy adoption. As health technology evolves, the principle of "co-design" should be essential.
3. Digital innovations should protect privacy.
As we push the boundaries of digital health we must continue to ensure that personal health information is protected. There have been many cases in Canada and internationally where confidentiality has been compromised.
One framework that can help bridge the digitization-privacy tension is Privacy by Design, developed by Dr. Ann Cavoukian, the former Information and Privacy Commissioner of Ontario. It promotes the idea that privacy assurance should become an everyday norm -- an "organization's default mode of operation," as Dr. Cavoukian writes. She identifies seven foundation principals that should be considered as we advance new health information technologies.
We also need to engage the public and patients in thoughtful conversations around how best to balance the benefits of new technology with potential risks to privacy.
4. Digital innovations should commit to rigorous evaluation.
Many promising innovations in health care fail to bear fruit, including new drugs, medical devices, surgical techniques and models of care. Rigorous evaluation keeps us safe and ensures the best use of scarce resources.
Digital innovations should also warrant rigorous and early evaluation, the results of which should be transparently shared as well. We must also be willing to learn from our failings. For example, a recent study highlighted the diagnostic inaccuracy of smartphone apps designed to detect skin cancer. Three out of four smartphones in the study incorrectly classified 30 per cent or more of melanomas as "unconcerning."
Digital technology will continue to transform health care but the transformation needs to advance quality, ensure protection of patient information, undergo rigorously evaluation and involve providers as well as patients at every step of the process. Now is as good a time as any to reflect upon all the changes and challenges it will bring.
Dr. Joshua Tepper is a family physician and the president and CEO of Health Quality Ontario, the provincial advisor on health care quality. He is an associate professor at the University of Toronto.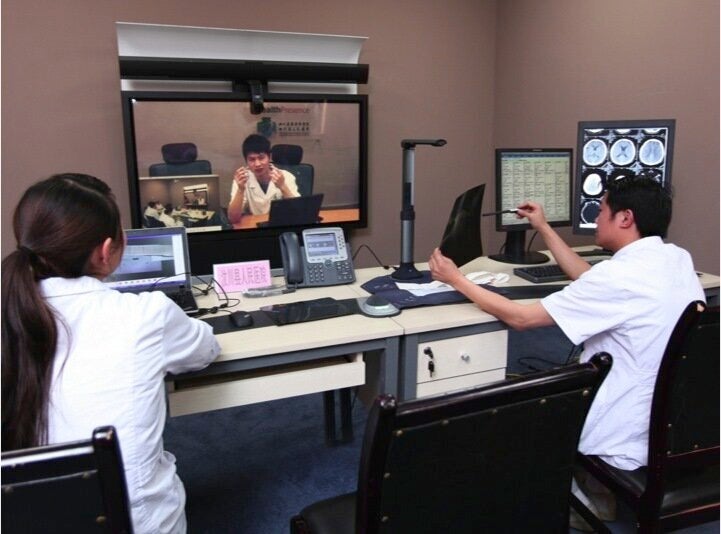 Internet of Everything: Health Care