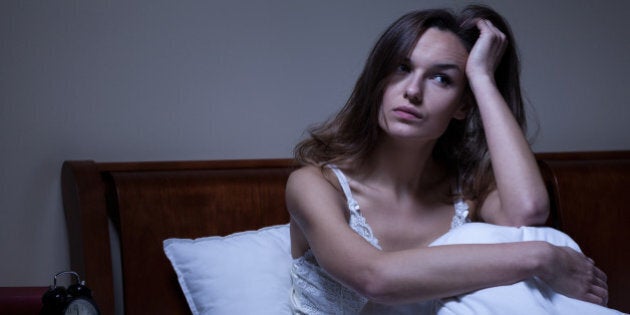 We've all been there: The moment our head hits the pillow, our thoughts start racing. We just can't turn it off.
During the day we are often so busy and distracted that it can be easy to avoid dealing with or thinking about our problems. Nighttime, with fewer distractions and inevitable silence often brings us face to face with our worries. Our mind becomes busy and active and doesn't shut down when the day ends. Most people talk about rumination starting as soon as they turn off the light. We simply cannot shut down our brains.
For people experiencing a mental illness or addiction, nighttime can be a particularly challenging time, often bringing feelings of anxiety, sadness and stress. Nighttime is often when they feel most alone and in need of hope. Even hockey legend Sheldon Kennedy, now a huge advocate for mental health, said that "nights were the worst".
Intense anxiety can also occur at night if we have experienced an upsetting or traumatic event during nighttime. We might feel nervous, on edge, be on constant alert or have a sense of reliving the upsetting or traumatic event.
Bad dreams or nightmares can also make nighttime difficult. Having a fear of falling asleep due to fear of having a bad dream is common. Bad dreams are common for people suffering from depression, PTSD, anxiety disorders or other mental illnesses. I've often had people tell me they are "too scared to sleep."
In any given year, one in five Canadians will experience mental illness. The rest of us are their family, friends, colleagues, loved ones and neighbours. As a psychologist at the Centre for Addiction and Mental Health, I know mental illness and addiction affect everyone. Just how broad is it?
The terms 'mental illness' and 'addiction' refer to a wide range of disorders that affect mood, thinking and behaviour. Examples include depression, anxiety disorders, schizophrenia, as well as substance use disorders and problem gambling. Mental illness and addictions can be associated with distress and/or impairment of functioning, with symptoms varying from mild to severe.
Despite how deep and broad mental health is, stigma persists. Two-thirds of those experiencing mental illness or addiction do so in silence. According to a survey, just half of Canadians would tell friends or co-workers that they have a family member with a mental illness, compared to 72 per cent who would discuss a diagnosis of cancer and 68 per cent who would talk about a family member having diabetes.
Moreover, 42 per cent of Canadians were unsure whether they would socialize with a friend who has a mental illness. We all likely have a friend experiencing mental illness or addiction, we might not know it. While great progress has been made in breaking down stigma, it is clear that we have much more work to do.
Tragically, suicide is the second leading cause of death among Canadian youth and youth who die by suicide are frequently experiencing an undiagnosed or untreated mental illness. We need to chip away at this stigma. We need to talk about it. We need to inspire hope.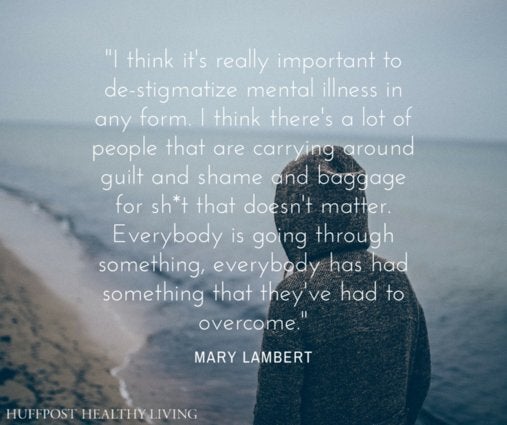 10 Quotes That Perfectly Sum Up The Stigma Surrounding Mental Illness
Follow HuffPost Canada Blogs on Facebook