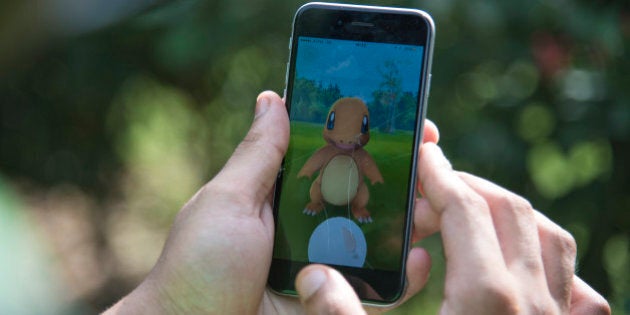 It had been a while since I had gone for such a long run. I love exercise, sports and movement, but the reality was, running felt more like an act of discipline than one of enjoyment. All of that changed when I discovered Pokémon Go.
As I shared my route with my husband he suspected that something was amiss. When I noted that I had been hunting Pokémon, the shame and disbelief on his face was unapologetic. This 'movement' was not supposed to be something I was into. I am a doctor, mother, business owner and no, not a millennial.
Despite the police warnings related to distraction and accidents, and the expert opinions related to eye strain and cellphone radiation, Pokémon Go has something more important to offer our society; the opportunity to get up and move.
Sedentary lifestyles top the list of provoking factors related to a global epidemic of chronic disease. Governments have thrown hundreds of millions of dollars at a problem that has seemingly been addressed by launching small red balls at artificial creatures on our phones. It is brilliant.
Survey Monkey estimates that there are over 20 million daily Pokémon players in the US. Given that most of these trainers are likely on foot, Pokémon is poised to become one of the greatest public health stories in recent history. Move over vaccinations, there is a new preventative superstar in town.
While we lack the data to fully understand the long-term implications of this game, or one like it, we might as well take advantage of it while it lasts.
Interested in how you can 'level up' your Pokémon habit to biohack your health, try these:
Hatch those eggs. Who can resist the temptation to catch a rare Pokémon? Depending on the distance you travel, 2, 5 or 10km, you can hatch rarer Pokémon... or something like that. Make this a goal, at least twice per week.
Strap on a FitBit. If you are enjoying the game, then we already know that you thrive on reward, add a step challenge to your playing time and aim to increase the distance you cover daily.
Nourish well. Map out the healthy stops along your hunting route. Avoid the temptation to stop at the lured fast food locations.
Play at parks. It is apparent, at least to me, that Pokémon enjoy playgrounds. If you are there anyway, why not add a chin up or bench jump challenge to at least 3-4 playgrounds along your route. If you do this daily, it will make a difference.
Boost your brain. Research shows that playing a game that incorporates strategy and progressive levels of difficulty will increase the release of dopamine in your brain. Dopamine will increase focus and drive goal-oriented behavior. This effect is maximized with approximately 30 minutes of game time per day.
While health and fitness may not have been your intention, your latest digital obsession has the potential to positively impact your real-world life as well. Keep your head-up and your FitBit Charged.
Follow HuffPost Canada Blogs on Facebook