It may come as a shock to you, but I always skip breakfast. Instead of rushing to prepare a large breakfast every morning, I practice intermittent fasting. Intermittent fasting consists of fasting for a minimum of 16 hours per day. It is a simple dietary approach to achieve longevity, better health, and fitness performance.
Aging: Calorie restriction vs. Intermittent fasting
A low-calorie diet has been shown in a number of studies to reduce aging and increase longevity. A low-calorie diet however, will decrease your physical performance and leave you with a skeleton-esque physique (not the look I'm going for).
Intermittent fasting is a dietary approach many health experts have used with success that provides the benefits of increased longevity seen in calorie-restricted diets without sacrificing physical performance or muscle mass. When compared to calorie restriction, individuals who practice intermittent fasting retain more lean muscle mass than those who are on a low-calorie diet.
What are the health benefits of intermittent fasting?
"But wait, I was told breakfast is the most important meal of the day."
There are many myths surrounding the nutrition industry. Until recently it has been considered blasphemy to tell people to skip breakfast.
Here are a few myths and facts to be aware of before beginning to practice intermittent fasting.
Myth #1: "You must eat six meals a day to rev up your metabolism."
Myth #2: "Do not eat any carbs after 6 pm to avoid gaining weight."
Myth #3: "If you don't eat certain foods, you will get cravings and crash."
A typical intermittent fasting template:
How you construct your specific individual diet depends on your goals. If you're trying to add muscle, you will need more calories and carbs. If fat loss if your goal, limit your servings of starch and fructose in the post-workout period.
Excluding intricate details, here is a raw template of how to practice intermittent fasting:
12pm: Green veggie/whey protein super shake. (For more on what I personally add, read here and here.)

2 pm: Two to five free-range eggs + veggies

5 pm (pre-workout): Raw honey/handful of blueberries + five grams of Creatine + 10 grams of branch chain amino acids

6 pm (post workout shake): One to two scoops of grass-fed whey + one to three brown spotted bananas + kefir

7 to 8 pm: Green veggies + 1/4 to 3/4 pound of grass-fed beef + organic jasmine rice (one to four cups)

**Note: I allow myself to drink black or "bulletproof coffee" during the intermittent fasting period**
Productivity and lifestyle
In addition to having the health benefits mentioned above, I feel it is noteworthy to mention how this dietary approach has improved my lifestyle. My morning productivity and energy have increased since practicing intermittent fasting. Given the simplicity of this diet, I spend less time preparing food and consequently have more free time. Because I don't take a lunch break at work, I am able to escape the office an hour earlier each day (it takes me five minutes to down a shake and eat a few eggs). It is also very convenient for eating out and socializing. I enjoy going out for dinner and do so approximately once per week (I often choose steak, vegetables, and potatoes). Given the fact that you are supposed to eat carbohydrates during this period (6 to 8 pm/dinner time), I enjoy my rice and potatoes, guilt-free.
To date, this has been my favorite dietary approach to achieve productivity, overall health, and physical performance without compromising my social life or causing any inconvenience.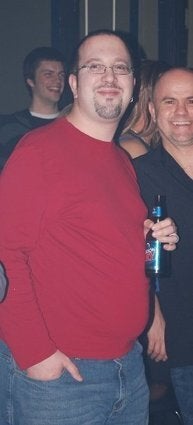 Lost It: Weight Loss Success Stories