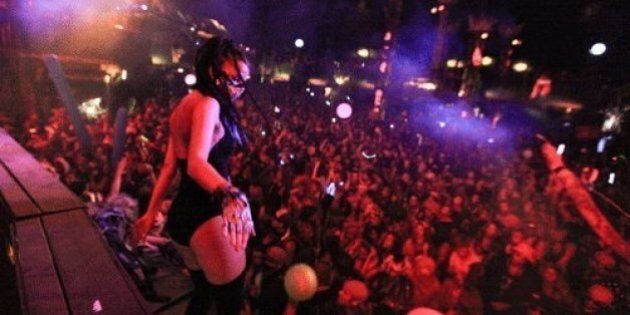 It's that time of year again, when thousands of music lovers try on unicorn outfits, clean out onesie retailers, dig up ID cards, re-jig work schedules and frantically seek rideshares. Shambhala 2015 is just around the corner and activity on the music festival's 23,000+ strong Facebook page has reached a fever pitch. There you can get the latest news about potluck dinners, breakfast extravaganzas, pillow fights and Jell-O gatherings to be held during Canada's most important electronic music festival.
The event will take place August 7-10 near Salmo, B.C., setting the high-water mark in the life of a group of people who cling to a shared sense of culture throughout the rest of the year.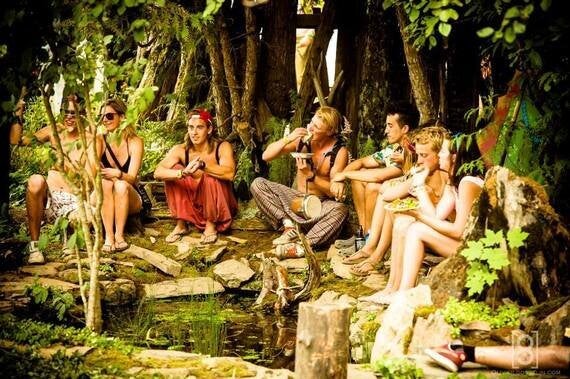 Plenty of Shambhala festivalgoers love nothing better on a boring December evening than to reminisce about some supposedly epic track selection during a 3 a.m. Village stage set the previous year. Treeplanters replay Fractal Forest mixes as they head up the mountain to re-seed a cutblock as spring turns to summer. But now the reality of the next edition is upon us. Shamb 2015 features dance music heavy hitters like DJ Zinc, DJ Jazzy Jeff, Mix Master Mike and Bakermat -- among hundreds of others.
Creative, silly and scandalous outfits arrive in the mail. Last ditch bids for tickets via Craigslist and Kijiji occupy a large space in the minds of a good chunk of hopeful souls, wishing they'll score entrance rights to the sold-out weekend. Meanwhile, Ardalan, Cause & Affect and Shiba San have been picking up some solid online buzz for their scheduled performances. Volunteer roles are maxed as stages rise from the Earth, the site of Jimmy Bundschuh's family farm. He's not surprised about just how dearly the attendees hold past moments at the fest.
"There are many memorable sets at the festival and I think people love to re-live the Shambhala experience all year long," he said, describing this as something that extends far beyond the music itself. "It's not one thing that makes the festival distinct. It's a combination of the location, world-class stages, great music, our team and -- most of all -- the people on the dance floor."
The West Kootenay B.C. event has come a long way since 1998, when organizers clocked about 500 people on the property. Last year around 11,000 people showed up. The event maintains its prominence in large part due to the intensive approach to purveying quality music, with each area run independently by carefully selected stage directors.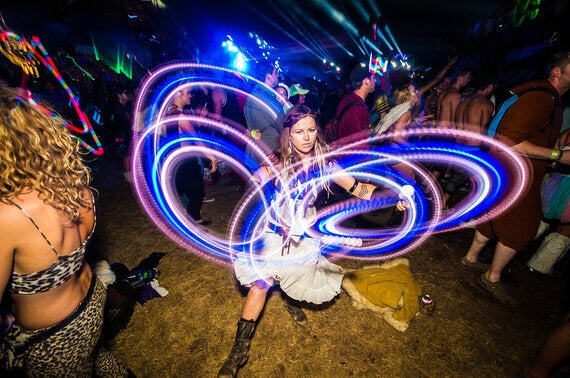 "The curation is crucial," Bundschuh said. "We spend a lot of time scheduling to make sure we appeal to every different demographic of electronic music lover. We also make sure the sets fit the time and place, for example downtempo daytime beach sets, or 1 a.m. high-energy dancefloor shakers. A great festival to us is a mix of the old skool and the nu skool." Having six stages over four days provides the opportunity for tastemakers to develop the characteristically cohesive Shambhala vibe. This year that means inviting such critically acclaimed acts as Drumsound & Bassline Smith, Rising Appalachia, Griz, Bonobo, Skrillex and Pretty Lights to participate.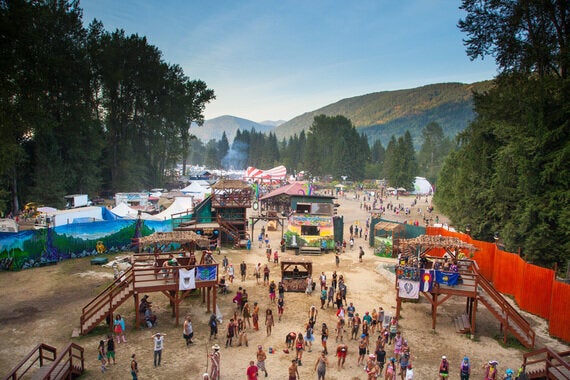 For those who have attended before it won't be a surprise to see festival vets like members of the Dirty Bird crew, Ill.Gates, and Smalltown DJs on the bill. "A lot of the recurring talent are DJs who have become good friends and are a part of the team now," Bundschuh added. "That said, we are always trying to keep the party exciting by keeping the lineup stocked with the freshest styles and upcoming talent. Each stage has a unique style and identity, keeping the festival lineup diverse." So, for example, you can go on a journey via "global bass music" at the Grove stage. And this year the Fractal Forest stage will pay homage to old school hip-hop and house.
Dream Rockwell, of Los Angeles-based Lucent Dossier Experience, one of the headliners, says she's glad the group has the chance to play Shambhala again. After all, she's long considered the ranch to be a "must visit" musical destination.
"We are always best in front of audiences who know us," she said. "They are more willing to come along for the ride. They feed us with the best kind of energy. There is less shock in their faces and more excitement, revelry and rejoicing. We love that."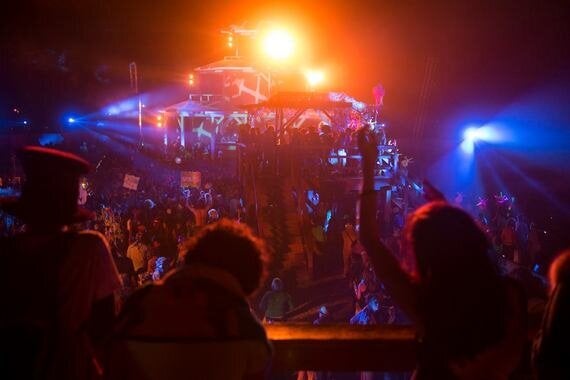 Plus, she adds, a unique flavour is sprinkled into the mix by the whole Canadian dynamic. "There is something very special about the festival and Canadian people in general," she said, adding that doesn't mean there aren't a few challenges the group will confront - specifically to do with the physical size of stage. "It's actually smaller in square footage up there than we're used to," she said. "But we rise to challenges like this, and it pushes us to reinvent our work moment to moment."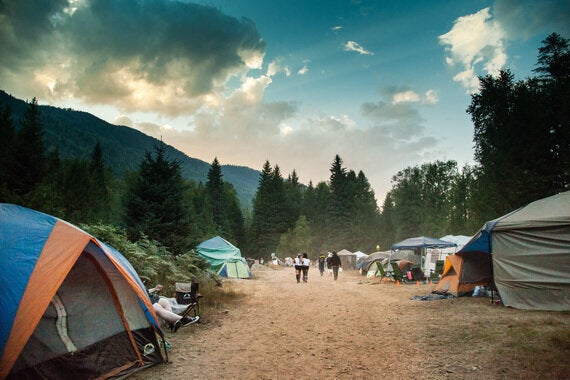 The Lucent founder hints about a few surprises and special touches in store for their performance. "We've added some new elements that we're super excited to bring to Canada," Rockwell said. "We've recently been excited by street dancing and more urban performance art. We're always reinventing ourselves while bringing along some old favourites that people have come to know and love."
Returning festivalgoers are battening down the hatches for the dance storm on the horizon. But for the uninitiated, organizers recommend just focusing on having a good time.
"Shambhala is a unique experience that is difficult to explain," Bundschuh said. "I would say just come with an open mind and be ready to party. Cool costumes couldn't hurt."