We would not have invested a dime in Keephills 3 -- if we thought we were going to have shut a brand-new super-critical coal plant down in 2030," she said. "We could have never foreseen that the carbon debate would become so big that coal would be shut down."
A bit of background, Keephills 3 is a 495-megawatt thermal coal generation station in Alberta that is owned by both Transalta and Capital Power. It cost $3 billion to build and it was turned on in 2011. The fact that Transalta couldn't see headwinds for coal and carbon in 2011 and earlier should give everyone serious concern.
While there may have been friendly conservative provincial and federal governments in place in 2011 coal fired generation was in retreat all over the US at the time. The Sierra Club's Beyond Coal campaign had launched in 2008 and had racked up several impressive victories by then. There had been no new coal plants built in the US in 2010 or 2011. Several coal plants that had been announced were being cancelled. And aging coal plants were being phased out at a remarkable clip (as Transalta was well aware.)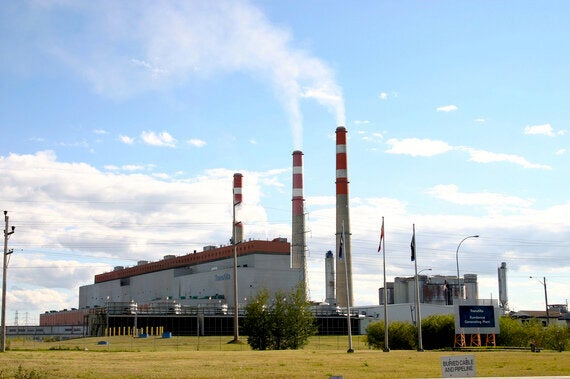 Transalta was also intimately familiar with the coal/carbon debate surrounding Keephills 3. The original plan was to have a carbon capture and sequestration facility bolted onto it in order to capture the carbon that would have been emitted into the atmosphere and instead store it underground. Transalta left $750 million worth of government money on the table and didn't end up building it. Called Project Pioneer, you can find still find the ghost of the project on certain parts of the Transalta website.
Canada's federal coal regulations were also announced in 2012 under the Harper regime and while those regulations took pains to not impact the profitability of Keephills 3, it did mean phaseout of older coal plants in the future and it was another data point that showed that the debate on coal was heating up.
It has net debt totaling $4.3 billion, or almost 10 times its cash flow from operations. Of this debt, $1.6 billion matures over the next three years, applying even greater financial pressure on TransAlta at a time when it is experiencing declining cash flows.
But regardless of Transalta's future business plans the fact remains -- building a new coal plant in 2011 was a massive act of folly. One that Transalta should have to bear the consequences of - not regular Albertans.