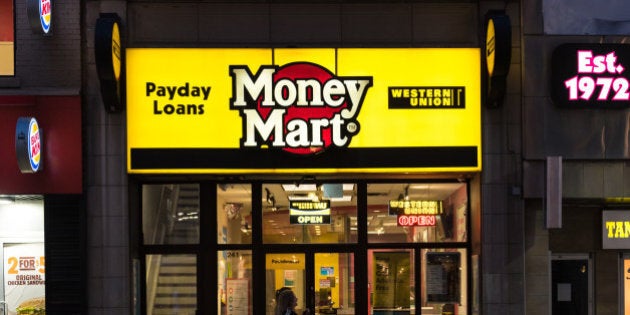 It's an expensive proposition to be poor in Alberta. This is never more true than in the world of retail banking and short-term credit. Mainstream financial institutions have physically pulled out of poorer neighbourhoods and payday lenders moved in to fill the void.
These payday lenders provide services that banks are unwilling to give while simultaneously extracting high fees and employing predatory lending practices that deepen the cycle of poverty.
The people who use these alternative financial institutions are called the underbanked. They either have no relationship with a mainstream financial institution or a poor one. According to court documents filed by Cash Store Financial in 2014 Canada's payday lending market has around 2 million customers and the industry does about $2.5 billion dollars in loan volume a year. Extrapolate that out to Alberta's population and we're looking at roughly 220,000 payday lending customers here in Alberta.
Thankfully the NDP government here in Alberta has announced new legislation on payday lending. There's a bit of original sin at play here. Both Cash Store Financial and Money Mart originated in Edmonton. Money Mart swallowed up Cash Store in 2014 to become the biggest company in the payday lending space.
Connect First Credit Union and Servus Credit Union are the two biggest credit unions in Alberta and they will offer short-term, payday style loans at lower rates with longer payback periods. These two institutions are collectively 80 per cent of credit unions in the province and they are figuring out how to properly price these loans without gouging customers.
"I don't see payday loans as high-risk loans," says Shelley Vandenburg, president of First Calgary Financial, a division of Connect First Credit Union.
"We're putting skin in the game. We believe in this social issue. We believe we can make a very positive impact, and help people get out of debt. I believe strongly you can balance purpose and profit."
The pilot project offered a loan up $2,500 with an annual interest rate of 12 per cent. The typical annual interest rate on a payday loan is around 500 per cent.
Credit unions are locally owned, not-for-profit, cooperative banks. They are profitable but not necessarily profit-seeking. Servus, the largest credit union in the province has returned tens of millions worth of profits back to its member/owners every year for the past several years.
"We are good at managing risk," says Garth Warner of Servus Credit Union. "And here's an opportunity where we think we can meet as a social need, do social good and make a profit at it. And if we take a business approach, we think we can do this, and do it well."
Credit unions getting into the short-term credit game makes perfect sense. You can't just regulate payday lenders out of business. They sprung up in the first place because compared to bank overdraft fees the rates you would get at payday lender were a bargain. It's the smart play to simultaneously tighten regulations and ensure that a viable option is ready to go.
And polling shows wide support for action on this issue. Only 17 per cent of Albertans polled back in December of 2015 agreed that payday lenders should be allowed to operate in Alberta as they currently do. The vast majority, 83 per cent, agreed that new regulations should be introduced to better protect Albertans from predatory payday lenders.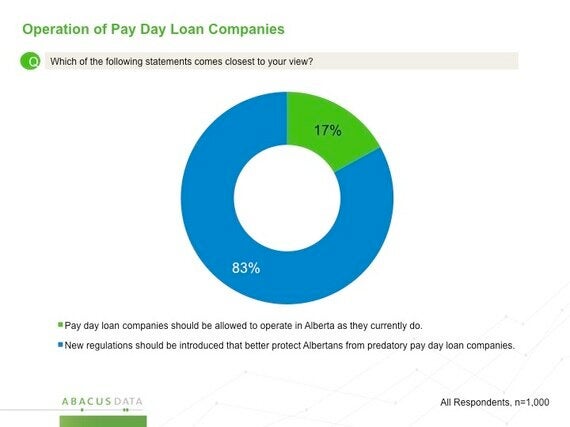 The poll was executed by Abacus Data and commissioned by Progress Alberta. It ran from December 2 to 7 and it used an online research sample to poll a representative sample of 1,000 Albertans.
Follow HuffPost Canada Blogs on Facebook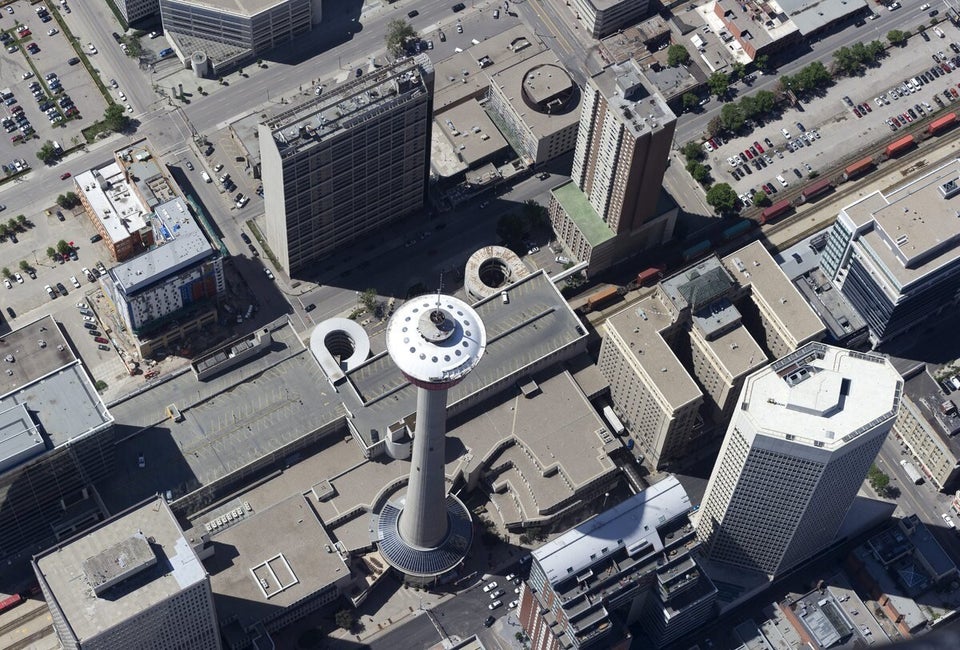 Best To Worst Poverty Rates In Canada