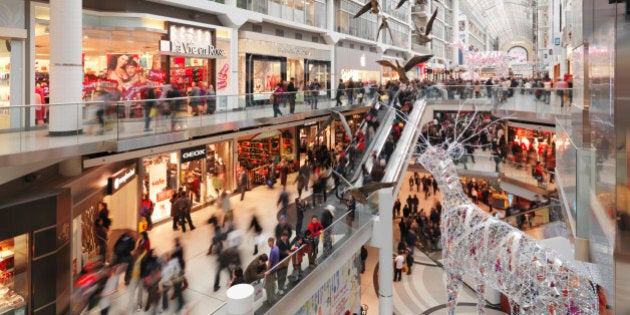 Shopping doesn't end on December 25, nor do the deals. Most of us are planning to shop on Boxing Day according to a recent poll by Ebates.ca -- the day that Canadians say offers the best deals of the year, outranking Black Friday and Cyber Monday. And it may come as no surprise that we're most likely to buy for ourselves on this day.
How do we navigate through the chaos of the best shopping day of the year, while still getting great savings? Consider these five tips for conquering the best deals this Boxing Day.
1. It's payback time. Now is the time to use your gift cards or rewards points that you've already accumulated over the course of your holiday shopping and get the items that were on your wish list but didn't make it under the tree. Canadians use a broad range of clever tactics to stretch their loonies: 58 per cent redeem loyalty program points, while about half of shoppers are making a point of finding retailers that offer coupons.
2. Research, research, research! What are the hottest items to buy over Boxing Day? According to the Ebates poll, the top items that Canadians are shopping for in-person or online include clothing and accessories (67 per cent), electronics (55 per cent), books (54 per cent), toys (46 per cent), health and beauty (43 per cent) and sports and exercise gear (21 per cent).
This year, the hot items to look out for include: winter boots, cashmere sweaters, Nespresso machines, PS4s, tablets and more! Shop on sites like Dell, Shop.ca, Microsoft Store, and Joe Fresh for great deals and be sure to compare prices both in store and online. When the Boxing Day sales take off, you'll be more confident in your decision to purchase an item knowing that you have shopped around.
3. Make the most of mobile. A quarter of Canadians are using mobile apps or mobile payments this holiday season. With many Canadians travelling to visit their family and friends over the holidays, you can still do your shopping on your in-laws couch or from your parent's kitchen table. Keep an eye out for exclusive mobile deals! Some retailers will be offering deeper discounts and savings exclusively through your phone.
4. Get social! Follow your favourite stores on social media so you'll be the first to know about exclusive sales and offers. Facebook, Twitter and Instagram have various exclusive offers from retailers that you won't want to miss out on! Most retailers are even starting their sales at midnight Eastern Time on December 25th. Use Pinterest to keep a visual list of all the top items you have your eye on.
5. Shop online and get cash back. Earn cash for purchases you would make anyway from any of your favourite retailers through Ebates.ca. With more than 200 retailers offering double cash back on Boxing Day, there is no need to fight the crowds at the malls or drive across the border to save extra cash on top of the deepest discounts you'll find all year long.
Sari Friedman is the Marketing Director of Ebates Canada and resident shopping expert. Ebates.ca is Canada's largest Cash Back shopping site. As a fashion enthusiast and new mom, Sari has an eye for finding and sharing amazing deals on the hottest trends and must-have styles.
Follow Ebates Canada on Twitter for the best Canadian deals, Cash Back offers and online shopping tips @EbatesCanada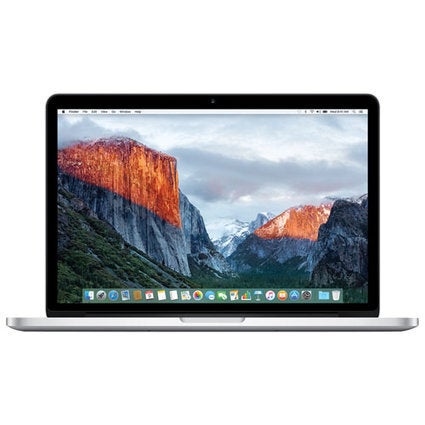 Boxing Day Deals for Canada in 2015