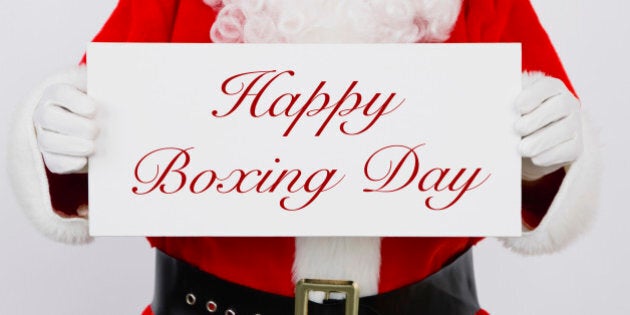 We are in the final stretch of 2016, and while the new year holds hope of a fresh start and making resolutions -- whether for yourself or your budget -- there are a few tips and tricks that we can practice for the remainder of the holiday season to get a head start in 2017.
If you're planning to shop this Boxing Day, be prepared to step into the ring. Big-ticket items are worth the fight on this biggest of retail holidays, when you can expect to score some good savings. Now is the time to update an appliance for your kitchen or get any electronics you've been eyeing. Whether you are looking to purchase that coveted sweater or a warm winter parka to survive our long Canadian winters, Boxing Day is a great time to purchase essentials for yourself!
Here's how to avoid the chaos and win the fight:
It's true, researching and taking note of what you want to buy in advance of Boxing Day will save you time and money. Door-crasher deals can offer hefty discounts but buyers beware, the return and exchange policy may not be as lenient and some sales are final! Doing your research will help to ensure you are not wasting your hard earned dollars.
With many Canadians visiting their family and friends over the holidays, you can still do your shopping from the comfort of your in-law's couch or from your parents' kitchen table. Keep an eye out for exclusive online and mobile deals. Some retailers will be offering deeper discounts and savings that are online only!
The early bird gets the worm, and so does the prepared shopper! If you know what you want to buy ahead of time, be sure to add it to your shopping cart the day before the sale. When it comes time to check-out, your saved cart will populate any discounts or door-crasher prices when the sale takes place. Getting your cart prepared not only will speed up the check-out process, it will also help you snag an item you've been eyeing before it's sold out.
Boxing Day and Boxing Week have great deals, so why not make the discounts even greater? Now's the time to use your gift cards and rewards points that you accumulated over the course of your holiday shopping and get the items that were on your wish list but didn't make it under the tree.
If you received a gift card from a store you never frequent, there are many options for exchange. For example, the Bunz Trading Zone Facebook group is a place where you can trade or swap your gift cards locally for anything you would like, aside from cash. Cardswap.ca is a website that offers Canadians a place where they can sell unwanted gift cards for cash.
Keep an eye on social stories.
There are exclusive deals to be had on all sorts of platforms. Follow your favourite brands on Snapchat and Instagram stories for deals, discounts and promo codes!
Earn dollars while you shop.
Why not earn cash for purchases you would make anyway? Compare your favourite retailers through Ebates.ca and see where you can earn the most cash on top of the deepest discounts you'll find this year.
Sari Friedman is the Marketing Director of Ebates Canada and resident shopping expert. Ebates.ca is Canada's largest Cash Back shopping site. As a fashion enthusiast and new mom, Sari has an eye for finding and sharing amazing deals on the hottest trends and must-have styles.
Follow Ebates Canada on Twitter for the best Canadian deals, Cash Back offers and online shopping tips @EbatesCanada
Follow HuffPost Canada Blogs on Facebook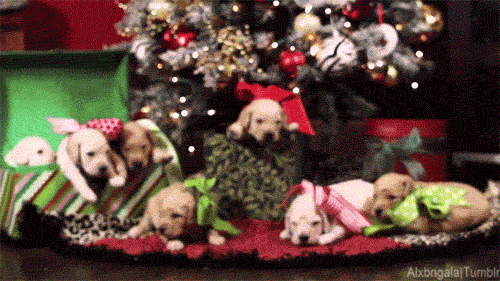 How To Survive Boxing Day