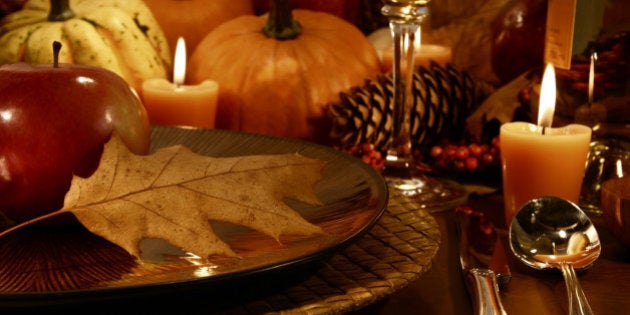 Decorating your home for Thanksgiving is really about creating an environment that embodies all things warm and inviting and it's the little details that make a big impact. Whether you're hosting a Thanksgiving dinner party or want to make your home festive for the season, here are five tips on how to cost-effectively get the look you want this holiday season.
1. Red, orange and yellows! These are the colours of our fall leaves in Canada and there's no better time to mimic nature when it comes to decorating your home or Thanksgiving table. Look for fresh flowers such as pots of mums that are usually on sale around this time of year. They last longer than cut flowers and the colours are perfect for achieving a festive atmosphere in your home. Place the flowers around your home or use them as a centerpiece on your dining table.
2. DIY creativity: Tis the season of harvest for many of our favourite foods and beverages (pumpkins, corn, wine, and the like), so why not embrace these changes and incorporate them into your home décor or dinner party this Thanksgiving. Consider spray-painting miniature pumpkins or pinecones, perhaps one for each place setting. We suggest bringing the beauty of the outdoors in by collecting and pressing autumn leaves to incorporate into your home décor. One idea is to create a decorative autumn wreath to hang on your door. Start by collecting leaves in a variety of shapes and colours, next use 3-D paint in the colour of choice to embellish the surface of each leaf. Last, glue each leaf to a wooden embroidery hoop to complete the look.
3. It's all about the little details: Consider adding depth to your table with candelabras and white pillar candles, you can find these and candle holders at Walmart, Bed, Bath & Beyond, or Sears offering a great assortment of colours and sizes. Candles are simple and inexpensive, yet they have a big impact on the mood of the room. Also, think about table runners or tablecloths. A runner or tablecloth grounds your table and sets the stage for your centerpiece and place settings.
4. Last-minute, low cost décor ideas offering big impact: Grab a few pumpkins from your local farmer's market and coat it with chalkboard paint for an instant message board. Write out the evening's menu or a fun message for a cute and festive conversation piece.
5. Time savers: If you want the look but don't have time to shop around, visit websites that have special offers from a variety of retailers. Websites like Ebates.ca partner with hundreds of retailers where you can shop your favourite stores like Ebay.ca, Amazon.ca and Indigo.ca, quickly find discounts codes and get cash back on your purchases.
Don't forget, because its fall, Thanksgiving colours and decor are also great for Halloween! If you have fallen in love with your table and home décor, it's ok, keep it around until Christmas, no Judgment here!
Sari Friedman is the Marketing Director of Ebates.ca and resident shopping expert. Ebates.ca is Canada's largest Cash Back shopping site. As a fashion enthusiast and new mom, Sari has an eye for finding and sharing amazing deals on the hottest trends and must-have styles.
Follow Ebates Canada on Twitter for the best Canadian deals, Cash Back offers and online shopping tips @EbatesCanada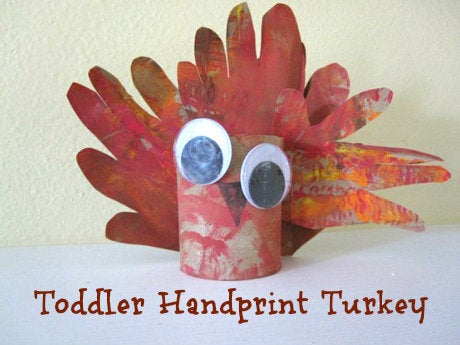 20 Cool Thanksgiving Crafts