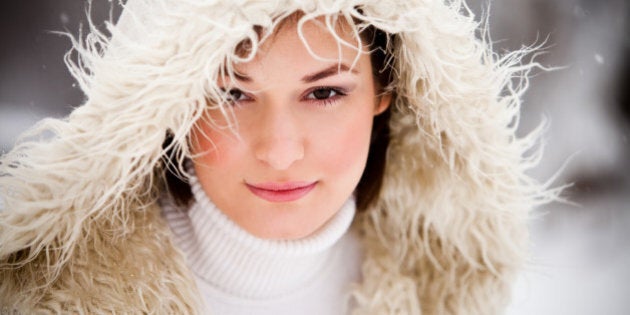 It's wintertime, and the livin' ain't easy. Dry skin, chapped lips and static-ridden strands. Sound familiar? As the temperature drops and the thermostats are cranked on high, your skin and hair long for a little extra TLC.
Don't let winter's harsh weather wreak havoc on your natural glow. Learn how to beat the winter beauty blahs with these tips.
Exfoliate, exfoliate, exfoliate!
With dry skin being one of the most common effects of the bitter winter weather, your skincare products should make moisture a priority this season. Exfoliating, which is really just a fancy term for removing dead skin cells, helps to reveal new, radiant skin. Say goodbye to the duller days and make exfoliating a regular part of your skincare regimen this winter. Not only is exfoliating a great way to help your skin absorb your serum, moisturizer and whatever else is involved in your skin-care routine, it's also an easy way to achieve a natural glow that will surely help you beat the winter blues.
With all of the exfoliating scrub options, finding the perfect face scrub can be tricky. For example, if you have sensitive skin you may want to look for options that are less harsh, such as a salicylic acid peel. There are a wide-range of options and price points for salicylic acid peels and products at Sephora and Well.ca. On the other hand, if you have oily skin, it is even more important to remove dead skin build-up to help keep your skin clear. Consider a homemade DIY honey almond mask with lemon that will help to remove oil while keeping the skin moisturized.
Many of our favourite oils in the beauty market have intensive hydrating properties, making for a perfect winter dryness remedy. Using pure oils is nothing new, in fact using oil as a moisturizer goes back to ancient times. Our ancestors were onto something! But with so many different kinds to choose from, what's a gal to do? Coconut oil is a great choice because of its multiple uses in skin and hair care, which can also help you stay in budget this season when updating your beauty supplies. From a hair treatment helping to fight dry brittle ends to a gentle makeup remover, coconut oil rocks our beauty socks off!
Retailers like Vitacost.com and GNC have a range of options and price points to choose from. Or, try a tan-enhancing dry oil like The Body Shop's Honey Bronze Shimmering Dry Oil. It does double duty giving you a sun-kissed glow, without a greasy finish.
Makeup that beats the winter woes.
When you choose your staple makeup look this season, opt for a foundation base that is creamy and hydrating or even a tinted moisturizer to help keep the skin on your face heathy and glowing. Some top picks this season include Laura Mercier Tinted Illuminating Moisturizer, Smashbox Camera Ready BB Cream and NYX Tinted Moisturizer. To add extra radiance this winter, try using a highlighter on your cheekbones and forehead that will help create a well-rested youthful look. Anastasia Beverly Hills Glow Kit is a great palette offering a range of tones and colours to play with.
Last but not least, keep those lips moisturized with a hydrating lipstick that will prevent colder weather from drying them out. Look for lipsticks that are made with vitamin E or coconut butter to keep your pout coloured and hydrated.
Up your H20 intake. Creams and other external products have a job to do, but they will only work on the outer layers of skin. It may seem basic, but water is the best choice for hydrating your skin from the inside out and giving you that dewy glow. Many people think that just drinking any fluid will hydrate them -- not true! Alcohol, and anything containing caffeine such as coffee, tea and pop are actually diuretics, which mean they prevent your body from reabsorbing water and actually dehydrates.
During the winter, when temperatures drop, the air is colder and contains less moisture while indoors, the air is even drier thanks to furnaces and heaters. Given that our body is made up of about 70 per cent water, staying properly hydrated is important. And if you're constantly sneezing, itchy and getting zapped by static electricity, chances are your space is too dry, so consider investing in a good humidifier.
Sari Friedman is the Marketing Director of Ebates Canada and resident shopping expert. Ebates.ca is Canada's largest Cash Back shopping site. As a fashion enthusiast and new mom, Sari has an eye for finding and sharing amazing deals on the hottest trends and must-have styles.
Follow Ebates Canada on Twitter for the best Canadian deals, Cash Back offers and online shopping tips @EbatesCanada
Follow HuffPost Canada Blogs on Facebook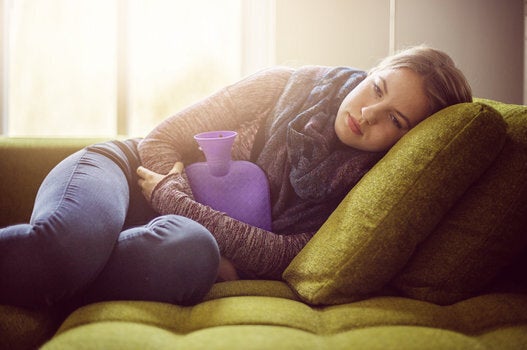 Dead of Winter Across Canada