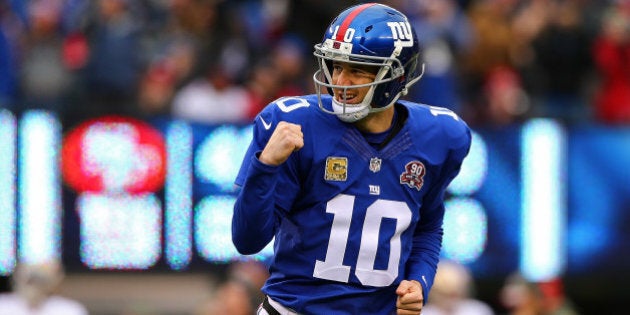 Forget the Oscars. Until the nominees for those awards look more like the general population and reflect a broader world of cinema, I'm done with them.
Maybe, as Danny Glover says, it's time to shut the Academy Awards down altogether and find new ways of democratizing the production, distribution and celebration of film-making.
Instead, on the night before Super Bowl 50 I'm going to watch NFL Honors, the awards program of the National Football League.
Isn't this just another marketing vehicle for overpaid professional athletes, sycophantic fans and hyper-caffeinated sponsors? Yes, the NFL has had its share of felons, scandals and spoiled millionaire players and billionaire owners. It does need good press.
But even if you don't care about the explosive precision of Carolina quarterback Cam Newton (a leading candidate for Most Valuable Player) or the relentless pass rushes of Houston's defensive end J. J. Watt (up for Defensive Player of the Year), there's another element there.
It's the league's celebration of players who give back to their communities.
The Walter Payton Man of the Year Award (yes, I know, it's 2016 and they still call it the Man of the Year) recognizes an NFL player for his excellence on and off the field, and is named after the legendary Chicago running back.
The winner receives a $55,000 donation to the charity of his choice from the league and the award's sponsor -- the other nominees get smaller donations.
By professional standards, these incentives are modest. Yet the scale of participation in this competition is significant. There are 32 nominees each year -- one from every NFL team. About 60 per cent of this year's nominees are black.
But it's what they do that matters most. Forget Gates and Zuckerberg. These young philanthropists do things on the ground, using their celebrity and foundations to battle hunger and disease, and expand access to education and sports, among an array of social causes.
Plus, they show up. Unlike many elite donors, these young men are comfortable leading fundraising events and work parties in the distressed communities they support, interacting easily with kids and teenagers, elders, mothers, politicians and business owners, and getting on with the work.
Three finalists have been selected by a committee of former league officials, sports writers and players:
Selected for promoting education for under-privileged youth is the foundation established by Anquan Boldin, wide receiver for San Francisco, which sponsors food drives, awards scholarships and runs a summer enrichment program to help students graduate on time.
Eli Manning, quarterback for the New York Giants, is well-known for his fundraising on behalf of babies and mothers, kids with cancer, and the Red Cross during Hurricane Katrina.
New Orleans tight end Benjamin Watson, author of a book on race and religion, supports food drives for victims of domestic violence and a host of other Christian projects.
But there are many more impressive nominees.
New England safety Devin McCourty and his twin brother, Tennessee cornerback Jason McCourty, fight sickle cell anemia through awareness events like charity walks, blood drives and casino nights.
Justin Tuck, defensive end for Oakland, has used his fame and funds to found an innovative organization, RUSH for Literacy, that has distributed books to 14,000 students to encourage them to read in this video game era.
Philadelphia linebacker Connor Barwin works alongside community groups to renovate public parks, basketball courts and community gardens, recently leading the renewal of South Philly Park.
Sure, the sponsor of the promotional videos for the Payton Award, Nationwide, is intrusive sometimes, and the edges of the nominee stories have been rounded.
We also understand that the contributions of these athletes alone can't magically solve the complex problems they target. That takes a set of larger and longer coordinated interventions by non-profits, foundations, government and business.
Nor do these stories demonstrate that community giving has been democratized. After all, these players are millionaires. Though they are generous, they are not, in any net-worth sense, ordinary citizens.
In spite of these limitations, however, the stories of the nominees' community work tell us a lot about ourselves. For one thing, they remind us that giving back matters -- and that it can be cool.
For another, they underscore that celebrities from diverse backgrounds can expand the pool of resources needed to strengthen communities, and energize and inspire all of us to do more.
Now that's an honour worthy of our respect.
Follow HuffPost Canada Blogs on Facebook