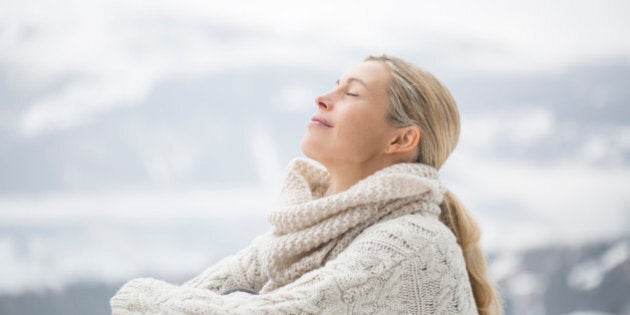 It's a shiny new year. Welcome aboard! Before we get swept into the swirl of busy let's think about how to keep the 'shine' on for the whole of the year ahead. As per tradition, I'll be asking you to reflect on your year past this time next year (see this year's 12 Qs). Let's make it a good one from the get-go!
What will you do to make 2016 a great year? How will you become the best version of yourself? What personal and professional goals/habits/intentions will set you off on the right path -- for greater resilience, efficacy, and fulfillment?
I've been giving this some thought and put together 11 ideas to boost your personal and professional well-being in the year ahead.
1. Stretch your mind: It's easy to get stuck in our routines and same old. This year, stretch yourself -- into new experiences and new learning. Take a course; learn a new skill; expose yourself to new ideas, thoughts and cultures. When you expand your experiences you broaden your perspective and grow yourself in the process. This, my friends, also creates new opportunities.
2. Stretch your body: Too much sitting and not enough moving. How many of us are complaining about sore backs and other creaky parts (boomers for sure but others I bet too). Not only do we need to move more -- we need to stretch. Take a yoga or stretch class or do it on your own. Either way do it regularly. Throw in some good core work too. Your back (whole body, mind and soul) will be very grateful to you for this.
3. Get small...set more tiny goals: So with all that expansion it's time to get small. With goals that is. Meaningful goals can energize and inspire you to be better and live a better life. But we need all kinds and all sizes of goals. Focusing only on big goals is a lost opportunity. Modest -- even tiny - goals can make a huge, powerful difference in your life. They can be part of larger goals or just be awesome on their own.
4. Write stuff down: The volume of stuff we attend to in any given day or moment is significantly greater than any other generational had to deal with before. Loaded to the tills, our mind FULL brains are not operating at optimum capacity. Trying to 'remember it all' is a first class ticket to overwhelm. So get smart and start writing more stuff down. Give yourself some ease -- read more in this article that is 'In defense of the lowly to do list'.
5. Get to know your brain: Never before has any generation had as much access to the insights and understanding that we have today about how are brains work. You don't have to be a rocket scientist to benefit from some basic neuroscience savvy. Yet despite knowing better, many of us still practise hard-wired habits that work against our brains. Because of this we add to our frazzle, stress and fatigue. Here's a very brief primer in my Huffington Post article "10 Brain Must Knows To Live and Work with More Ease".
6. Learn to be more flexible ...you will need to be more so than ever before. As the pace of change continues to accelerate, change will not only be constant it will come faster and more frequently. Survival of the fittest in work and life calls for us to be nimble and quick to adapt. Disruptive technologies and innovations will make the next 5-10 years (or sooner) almost unrecognize-able. If you are resistant to change you will find yourself on the sidelines. Practise flexible mindsets; be open to change; stay ready and be nimble. See more in this Tedx Toronto talk.
7. Connect: Work and life will get busier than ever this year for most. We already know how easy it is to get lost in the shuffle of 'doing'. Make sure you set intentions to connect more with people that matter to you. Your family, friends, career connections and new contacts and relationships that will contribute to your personal and professional well-being.
8. Sleep more and better: Have you heard the wake-up call on the sleep issue yet? In these days of persistent 'crazy busy' we're just not getting enough zzzs. This makes for a tired brain (body and soul too). We need more and better quality sleep to do the good work and live the good lives we really want to have. Set the intention to get better sleep. If you need help, get the support you need (nutritionists, health professionals, other).
10. Unplug: Intellectually I get how important it is to stop and completely unplug but who am I kidding -- I'm writing this post on the weekend! Okay, I'm also making time for other stuff with friends, family too. Still, I know that unplugging is increasingly more essential in our crazy, frenetic, info-loaded lives. I'm going to work harder at honouring this goal in 2016. How about you?
11. Reflect more: Hopefully this post has given you pause for reflection. Adding reflection to your days can significantly improve your self-awareness, efficacy, well-being and more. So do it more in 2016. You can start with the 12 Year-end Qs.
Wishing you a great start and robust year ahead with an abundance of success, ease, and well-being.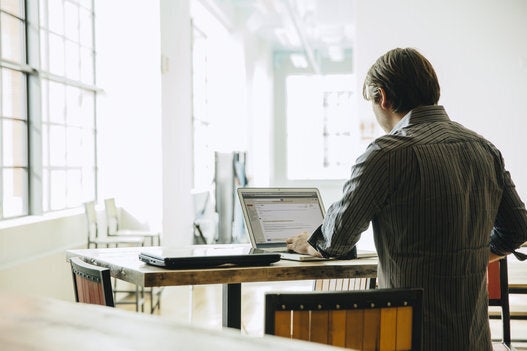 11 New Year's Resolution Ideas