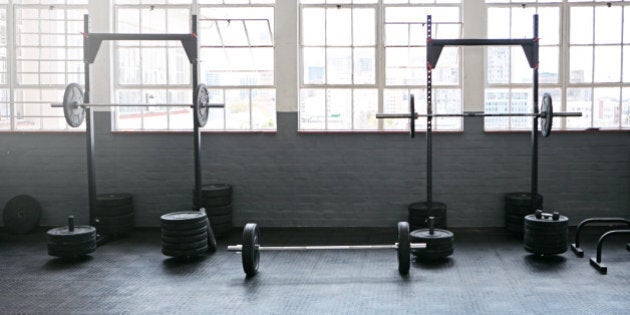 As March draws to a close, you may find your well-intended thoughts to "get healthy" this year take a curbside retreat, due to a plethora of unmotivational excuses. Even me, with a dedicated personal trainer and circuit classes still find it hard to push myself after a long day. Here are some tips that have helped me along the way:
Make a real effort to invest. Time and effort are the obvious investments. But here is something subtle. Look good at the gym. No need to bust out the oversized sweatpants or T-shirt. People can still see you and you are not hiding from anyone. Wearing colours or outfits that you like will immediately boost your confidence and subconsciously encourage you during your workout. It can also be a sign of improvement -- as sometimes you are not losing pounds but inches. The proof is in the apparel.
As the athleisure industry grows, more companies look for an edge to compete to deliver quality products. Brands like Sweetflexx not only have a design element, but also incorporate resistant band technology. Products born through personal experience like nicepipes, help address chic layering concerns.
Of course, wearing proper shoes while doing any sort of exercise can help prevent injury and should not be overlooked. But even those can be a fashion statement.
This should be an easy motivator, as hanging out with friends can make anything fun. Exercise becomes more social, rather than a chore. Having a squad will also hold you accountable. Although, it can be a slippery slope when one of your group members pulls a fast one and decides they'd rather go home and watch Netflix.
Speaking of being accountable, there are three accountants that attend my circuit class that rally beside each other to push through. It's great to see their individual progress and while two of them are moving away, I hope the one left sticks with the class and is motivated by the other friendships formed.
Sometimes you need to mix it up. Maybe take a spin class? Maybe take a barre class? Maybe take no class at all and run solo. Here's a secret -- we need to be challenged to grow. And as much people hate change, change is good. It gets us out of the day-to-day scheduled program. It's like when I attended a Bikrams yoga class religiously for months and eventually left because I got bored (also 90 minutes in a hot room is a huge time commitment for anyone). My trainer of nine-plus years includes exercises based on natural movement skills called "MovNat." Life is dynamic -- shouldn't you train your body (and brain) in the same way?
Here is a small example -- changing the way you do things often heightens the result. As per my dentist's recommendation, I recently made conscious effort to floss more regularly and use my FOREO electric toothbrush instead of my manual toothbrush. Apparently gums should be massaged while brushing (who knew!). All my efforts in oral hygiene thankfully showed during my last check up.
Why hinder the process by making things hard for yourself? Healthy eating is challenging enough, so make sure there are healthy snacks around for those times you crave a cupcake. FYI: The Starbucks Oat Bar and the Oat Fudge Bar has the same amount of calories -- so make more informed choices. I'm all about the pre-proportioned, daily packaged food that you can find at some major healthy food stores (yes, it may cost you more, but it's a great trade off for time spent cutting veggies unless you are a human mandolin). Set yourself up for success!
Getting fit is not an easy process. It takes a lot of hard work and determination. At the end of the day, your own motivation will yield your success. Since the choice is ultimately yours, I hope these tips will encourage and aid you to keep on keeping on.
Full disclosure: My dentist endorsed the use of an electric toothbrush -- not FOREO specifically. Yet, as I'm impressed with the product (minimal design and silicone bristles) I did gift my friend Gerald another product from the line. Yes, I did receive a pair of Sweetflexx and nicepipes but they both came at a great time as I was purging my worn workout clothes. The integrated band resistance is nothing to joke about either. Alas, Vancouver has been too rainy and cold to even attempt using nicepipes so nothing to report yet.
Follow HuffPost Canada Blogs on Facebook