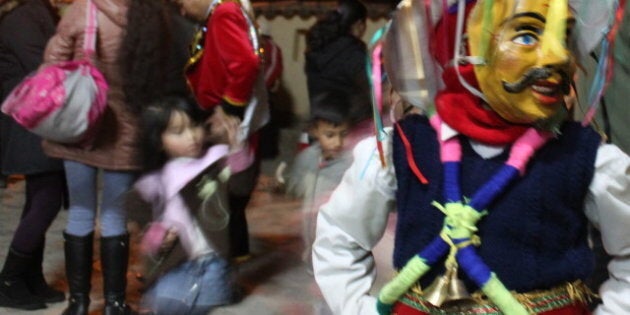 Since my departure from Canada five days ago, I've flown from Lima to Cusco, met up and spent time with my friend's in Cusco, rented a 4x4, explored various remote regions in the Sacred Valley, developed the FindingLife 2014 student initiative, paragliding, mountain biking and canyoning were all part of the agenda including the most important part of my trip, discovering and developing a special project in a remote community. For me, this was the most important part of my trip thus far.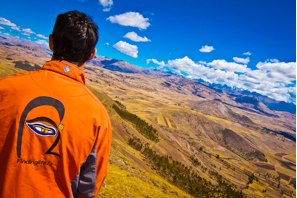 Imagine this: 15, 000ft above sea level lying under a bed of stars. There is no internet, no mobile service, no paved roads and no electricity. There is only mother nature's beauty and the deafening sound of the silence and serenity of the Andes.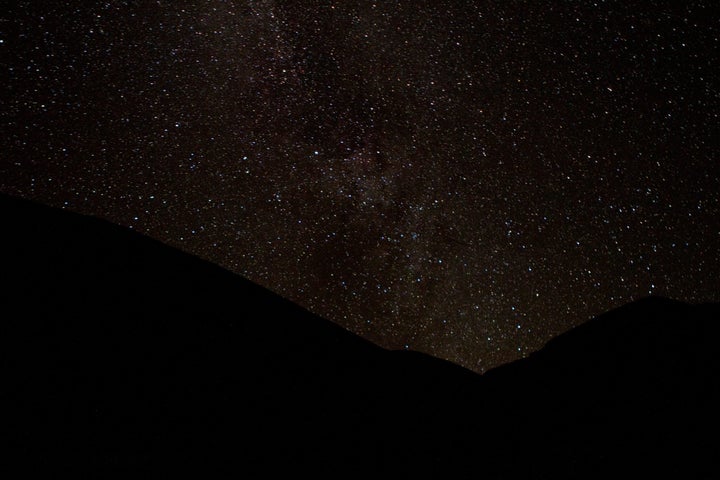 This is where I ended up on day two of my itinerary.
Thanks to my friends Olivier and Alexandra, I was able to meet and connect with a community that could potentially teach us about their ways of life and that we would have the privilege of getting to know through a shared experience in the near future. I had my heart set on a discovering a community that was in need of support and that had a vision for their future. We may very well have found all of that and more. This is how it all begins. It's how it began in Nepal, it's how it began in Kenya and I have a feeling it's the beginning of something very special here in Peru.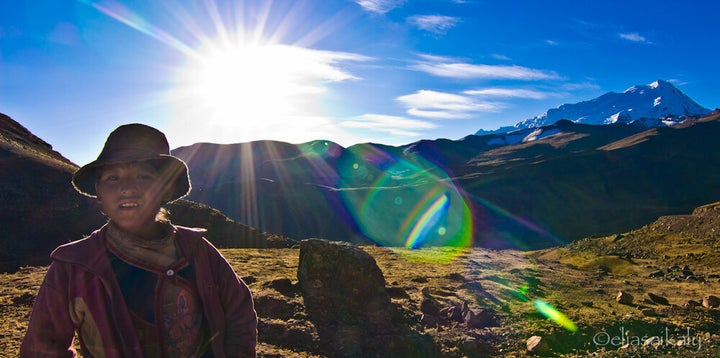 Part of what I do as an adventure filmmaker on these scouting expeditions is record images, both video and photographs, to share people's stories with the world back home.
I've learned over the years that this is both complicated and physically demanding as I am often a one man show in the early stages of development. Physically demanding because I have so much equipment to lug around and complicated because it's a very sensitive endeavor. You can't just walk into a remote community, whip out your arsenal of cameras and start shooting video and taking photographs of people. It takes time, trust and patience.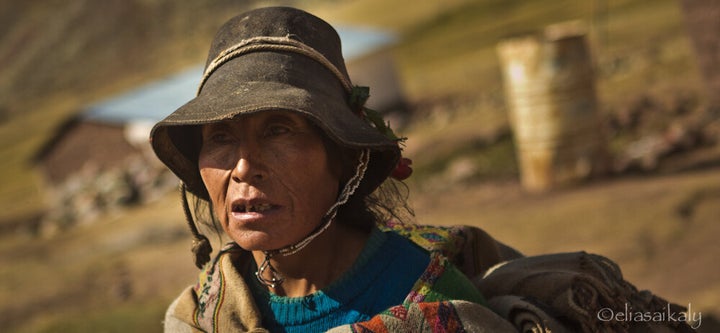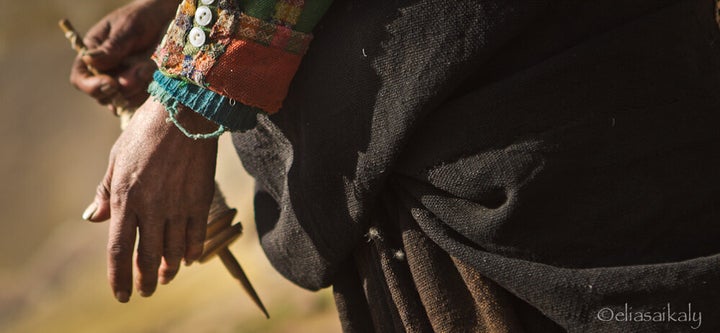 In this specific scenario, without getting into too many details, myself, Ivan (a local Peruvian entrepreneur and developer) along with my two friends sat with the president of the community and his team in a meeting hall and discussed the possibilities of working together on a FindingLife Expedition. It's slightly complex because we're speaking in Spanish, English, French and bits of Quechua. Of course, I speak neither Quechua or Spanish! But that will change soon enough.
The meeting is centered around the idea of a very special project. We listen intently as they describe their needs to us which range from fresh water to classrooms for their children. We attempt to decipher their reactions to our proposal to unite and work together. It's truly an exchange of pure intentions with no expectations. I skillfully explain in French to my partners who then explain in Spanish that what we do at FindingLife is technologically advanced and it permits us to share our experiences with students and people back home. It's rather comical to be showing a group of Peruvians a FindingLife promotional video on an iPad when there isn't even electricity in the village! But it works and they quickly understand that we are for real and that our agenda is to simply make a difference and work together.
Once the discussions concluded, the minutes were recorded into a small white notepad, all parties signed off on the content and we would look to the future to determine whether this will materialize. In my heart, I feel that it is. Ultimately, my heart is what I trust implicitly. I spent the rest of the time working with the local people creating images and content that I could bring home to all of you.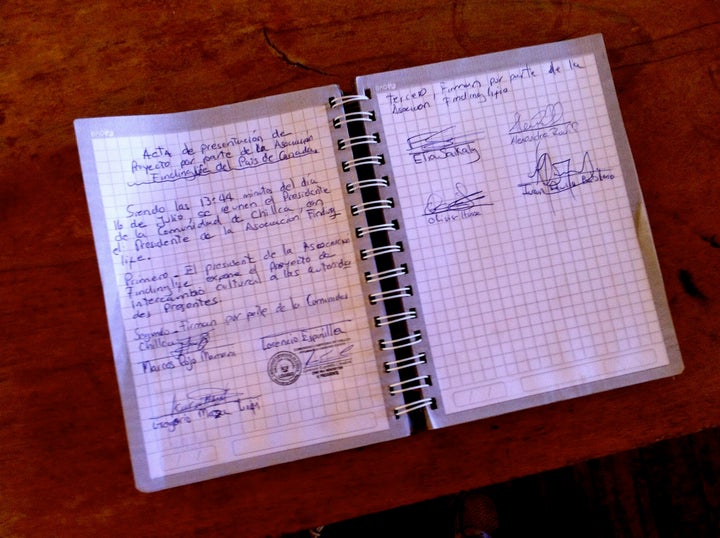 Often people will say to me: "You're so lucky to be able to do what you do." I usually graciously smile and reply, "luck has nothing to do with it, but you're right, I certainly am privileged." What some people forget is that conscious decisions and definitive action lead us to reaching our goals. In instances like the one above, intentions are everything and ours are certainly in the right place.
What happens from here? For now, mission accomplished. The real work on the FindingLife expedition to Peru begins once I return home. For now, it's goodbye to my friends in Cusco and hello to the jungle city of Iquitos.