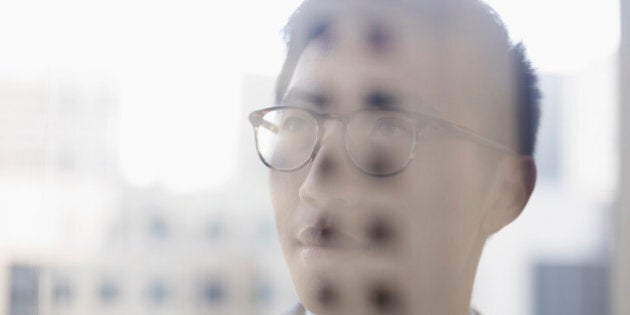 When I read that the Law Society of Upper Canada (LSUC) and the Ontario Trial Lawyers Association (OTLA) came out in favour of a cap on referral fees this week, I was very surprised. Referral fees are a more polite term for a finder's fee, and the idea lawyers would limit any kind of fee is certainly not consistent with my own experiences.
What lawyers are paying each other to find, of course, is the pain and suffering of accident victims like me. I sorely wish such a cap was in place when I needed legal help following my accident.
In the latest piece of their ongoing series on personal injury lawyers, the Toronto Star published an article discussing a report from LSUC, which called for changes to how referral fees are charged in Ontario. Earlier in the same series, the Star revealed that the face of personal injury lawyers, Diamond and Diamond, had never tried a case.
His firm attracted clients with an abundance of advertising, passing those cases on to other lawyers to do the actual work, and collecting a referral fee for what would generously be called their "effort."
It is not hard to imagine how such a system could be taken advantage of by less than ethical lawyers. It is also easy to see how accident victims would feel they did not get the justice promised by a flashy bus ad when their case is immediately auctioned off to the highest bidder. Both OTLA and LSUC are right to support a cap on referral fees, and contracts that clearly outline referral fees ahead of time.
The question is, why would they want to stop there?
If referral fees run the risk of being used by the more shady members of the legal profession for their own gain, and clients deserve some protection in the form of a cap, what is so different about contingency fees?
Like the proposed referral fees cap, contingency fees are put on a sliding scale based on the amount awarded in a settlement. Lawyers more concerned with their own pocketbooks than the well-being of their clients, have time and again taken ridiculous percentages in contingency fees, costing accident victims money meant to help with their own recovery.
In my own case, thanks to a confusing contract and his lack of a conscience, my lawyer took nearly half of my settlement.
In his private member's bill, MPP Mike Colle called for a ban on referral fees as one of the measures needed to protect accident victims like me. Lawyers groups like OTLA and LSUC seem to think he has a point, even if they have a different solution. Meanwhile, some personal injury lawyers are so opposed to Colle's bill - which calls for a cap on contingency fees as well - they hired high priced lobbyists to stop the bill from ever passing.
If lawyers can see the risk that referral fees present for their own profession and the victims they are supposed to protect, there is no reason LSUC and OTLA shouldn't support a cap on contingency fees as well. Such a cap would protect accident victims like me, and protect the legal profession's reputation from the members of their profession more concerned with money than justice.
There are a lot of similarities between referral fees and contingency fees, and one important difference. One key distinction between referral fees and contingency fees is that the latter tend to be thousands of dollars higher than the former. That may explain why lawyers are fine capping one, but not the other.
Follow HuffPost Canada Blogs on Facebook