In a recent interview with Fast Company, entrepreneur Bing Gordon shares that "after decades of hiring college grads, I've learned that the people who get the most opportunities also start fast. They overachieve from the very beginning."
The university world is conducive to such a fast-paced lifestyle. It is a more ferocious beast than it was even ten years ago: tuition and fees have skyrocketed, part-time work is the norm, and the dwindling economy means that a path to a good job is much less clear than it was before. The younger portion of Generation Y -- the students still roaming college campuses -- must work at a breakneck speed in order to create the lives that they desire. If they sit at home and relax, then their degree will net nothing more than a full-time gig at Starbucks, or so they say.
Following four years in student government, one of which as a 70 hours-per-week Students' Union executive, I notice an unsettling pattern: the most accomplished students are invariably attention-deficit. These students are not ADD from a literal sense, but figuratively. They cannot focus on one task at a time; their attention jumps from place to place, from activity to activity.
Many of these Generation Y students strive to do good in the world, and their multiple talents and interests draw them to many activities at once. The students that best succeed in their academics, volunteerism and social endeavours are those that navigate this sea of extracurricular chaos. Entrepreneur and founder of ThinkImpact Saul Garlick highlights this desire for action, when he writes that "Generation Y wants to do more." These students strive to make an impact somewhere in the world; piling bricks for a non-profit no longer suffices.
Unfortunately, those that fail to exhibit a relentless lifestyle are relegated to picking the leftovers off others' dishes, since scholarship money, good employment and the best grade point averages in courses are taken by Generation Y's ambitious student cohort. Thus, there is increasing pressure to make oneself suffocatingly busy, setting aside virtually no free time for creative activities. We are caught in a cycle of one-upmanship: volunteer more, study harder, work longer hours.
In June 30 2012, The New York Times' Tim Kreider wrote that busy people are "busy because of their own ambition or drive or anxiety, because they're addicted to busyness and dread what they might have to face in its absence." Kreider's busy person creates an artificially busy life. Many Generation Y students jump from class to class and then from fundraising activity to volunteer meeting, but their efforts are largely in vain. One can tell that this volunteerism is superficial, merely an attempt to pad one's CV and inch toward acceptance to medicine or law school. Along with many of the Generation Y leaders I've met across North America, I sometimes fall prey to this mentality.
Though it is easy to cast judgment on these uber-ambitious students, we should ask ourselves whether the average university student's social and economic conditions produce this figurative attention-deficit environment. For those that pursue medicine and law, prestigious scholarships such as the Rhodes, Fulbright and Trudeau and professions with limited employment, competition is fierce. There is little choice but to make oneself unique, so that one stands out in a stack of generic CVs. And for students forced to pay back tens or hundreds of thousands in student loans, a strong CV can lead to a well-paying job upon graduation and a consistent paycheque. In these cases, busyness is an obvious silver bullet. It gives Generation Y a modicum of hope in an increasingly complex world.
The Generation Y student's busyness in an uncertain and unpredictable world is dangerous. What happens is that the ambitious student thinks, yet doesn't really think. In his well-known treatise The Nicomachaean Ethics, Aristotle argues that contemplation is a requirement of the "good life." In our own world, contemplation is largely absent. Sure, students learn on the fly, and many emerge with vastly-improved skillsets and character traits compared to when they first stepped on campus. But do they step back and think? Rarely is this the case.
What is lacking for Generation Y is pause. Very few students fully digest a pressing public policy issue. In her advice from Gen X to Gen Y, Robbin Tourangeau of the Council of Ontario Universities writes that "I worry sometimes that we are so busy dashing to the finish line that we forget to ask ourselves what else might be out there." This is the modern Generation Y student's main challenge.
Let's face it: the world will not become any less chaotic. Generation Y students must therefore become adaptable people, navigating the chaos around them. But they must also pause and think.
Emerson Csorba is a fourth-year student in Sciences Politiques at the University of Alberta. He was his Students' Union's Vice-President Academic in 2011-2012, and now runs a popular Edmonton culture and politics magazine, The Wanderer Online.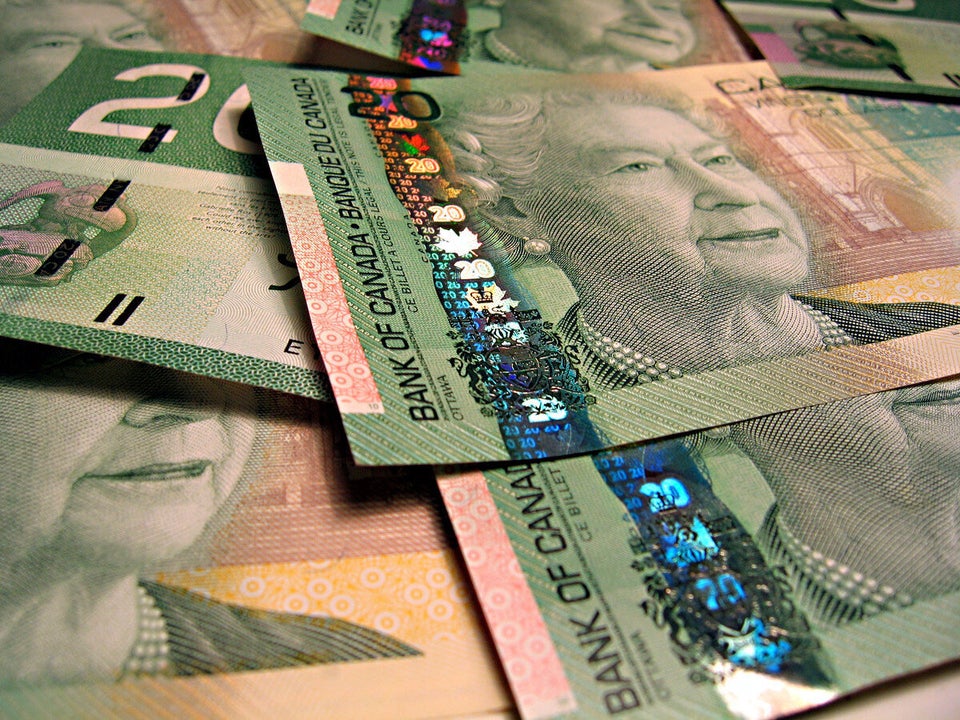 10 Money Mistakes Young People Make -- And 5 Things They Get Right