Working with young people on a regular basis, I see that they face an incredible amount of stress in their day-to-day lives, perhaps more so now then ever before. I see many teenagers and young adults who are feeling incredible pressure to get good marks so they can go to university or college. And many are already thinking beyond that, because they want to get good jobs and succeed at their careers and live the life they have dreamt for themselves.
There's also the seemingly daily advancements in technology and social media, which can add another layer of pressure in so many different ways. And of course, social interactions at this stage in a young person's life can be incredibly trying.
When the pressure becomes too much
I remember being in high school and thinking about my future and how one wrong move could affect my life in the wrong way. I put so much pressure on myself it was unbearable and I ended up becoming depressed -- a long, nine-year battle that took me into my 20s until I did something about it.
I really didn't understand why I was so sad all of the time. It was a whirlwind of overwhelming emotions of loneliness, frustration and annoyance with everything, and I was stuck in this rut I thought I'd never get out of. Unfortunately, depression strikes you when you least expect it and you don't know how or why you feel the way you do, or how this sinking hole had swallowed you up before you even felt yourself drowning. You are so consumed with why you are feeling this way that you can't even think of what made you this way to begin with.
Of course, life circumstances factor into causing a person to become depressed. The reality of it is that depression can affect anybody. But depression is more likely to develop if there's a family history of depression or if you've experienced trauma or significant or tragic life events, such as loss of a job or loved one (even a family pet).
These life changes can affect your body, mind and spirit. But the fact is, everyone in their lifetime goes through ups and downs, bad and good times. You may feel on top of the world one moment and then experience times when you feel like nothing will ever get better. It's these times when you need to recognize what's happening with yourself and discover and use the tools to help you get through it.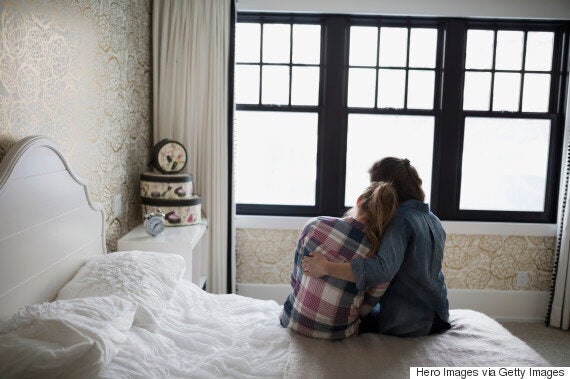 Build your support system: family, friends, counsellors or whoever you know has always had your best interest at heart.
Practice self-talk: this are the positive things you say to yourself about yourself. If you can't think of anything, ask a support person. Even if you don't believe it, say it to yourself anyway because it is true.
Self-care: by this I mean taking care of yourself. Journal your feelings, good and bad, and treat yourself occasionally to something special. Rely on your support system. They really are there for you -- to help you get through hard times and share good times with you.
Get rid of anything in your life that brings you down: relationships, friendships or a job you hate, because you can find new ones. These are what I label as toxic -- any situation or person that steals your happiness is not good for you, so get rid of it; the faster, the better.
Go after what you want in life and do what's going to make you happy: Life is all about choice and you can choose to be happy. It might take some time to get to this but, with the right tools and your supports behind you, you will get there.
Stay strong and seek help in a healthy way. It is out there waiting for you to reach out for it.
To parents, caregivers and community leaders -- youth who may be struggling really just need you to be there for them. You can look into a variety of resources to help, such as youth or group counselling services, crisis lines specific for youth, or activities to help recognize what is causing their depression and how to manage it. You can also look for books or articles, even those about celebrities who have been depressed.
Or you can help find a peer of the young person who has battled depression as well. Sometimes having someone who has gone through the same thing is the best therapy around. But the end decision to seek help is a personal choice and it may be frustrating when you want them to get help and they don't want to receive it. But you need to be patient.
Getting mad at them because they aren't seeking help will only make them feel like you don't care. If you find yourself becoming frustrated and upset that they won't get help, there's help out there for you, too. You can talk with your family doctor, consult your Employee Assistance Program through your job or join a parents group for teens with depression. Supports are out there.
The truth of the matter is that sometimes a young person won't want the help. Sometimes you just need to reassure them you're there to lean on and talk to when they're ready. You can't force anybody to get help and nobody will get help unless they want it. Although sometimes it takes a little pushing to get there -- ultimately the decision is theirs -- you can be there to support them until they decide what they would like to do.
How can you spot depression in a teen?
Look for anything that is out of the norm in their behaviour or their routine. Are they secluding themselves from normal activities? Have they stopped showering on a regular basis? Do they spend a lot of time alone or stay home from school and work? Do they sleep more or less often? Do they cry more than usual or get frustrated and snap easily, or feel defeated in something they would usually get joy out of? Watch for an increase use of drugs and alcohol as well.
Today's youth are dealing with more then we ever did and are living in a world that we can only start to try and understand. Try and be patient and understand that their stress is real. Their worries are real and even if you don't think they're significant, they are to them. If an issue is causing them enough grief to loose sleep and stop, they are silently calling out for help. But both sides need to understand and recognize that problems stay problems until something is done about it.
Stay strong and seek help in a healthy way. It is out there waiting for you to reach out for it.
Emily Grice is a Peer Support Specialist with the Canadian Mental Health Association's Mobile York South Simcoe (MOBYSS) initiative. MOBYSS travels throughout York Region and South Simcoe to meet confidential health care needs of young people in a safe, non-judgmental environment. The ground-breaking MOBYSS team includes health care from a Nurse Practitioner, specialized youth mental health worker, and peer support specialist.
If you or someone you know is at risk please contact your nearest Crisis Centre or call Kids Help Phone at 1-800-668-6868 to speak to a counsellor.
Frame Of Mind is a new series inspired by The Maddie Project that focuses on teens and mental health. The series will aim to raise awareness and spark a conversation by speaking directly to teens who are going through a tough time, as well as their families, teachers and community leaders. We want to ensure that teens who are struggling with mental illness get the help, support and compassion they need. If you would like to contribute a blog to this series, please email cablogteam@huffingtonpost.com
Follow HuffPost Canada Blogs on Facebook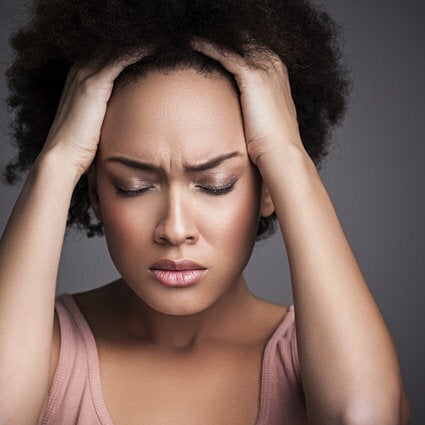 Frame of Mind: Youth Mental Health Issues And Suicide In Canada