Canadians may rank among the the world's most prolific drinkers, but when it comes to cash spent, they don't come close to American pot smokers.
The latter spend far more on marijuana that drinkers do on booze, according to a report released by cannabis market intelligence firm Headset last week.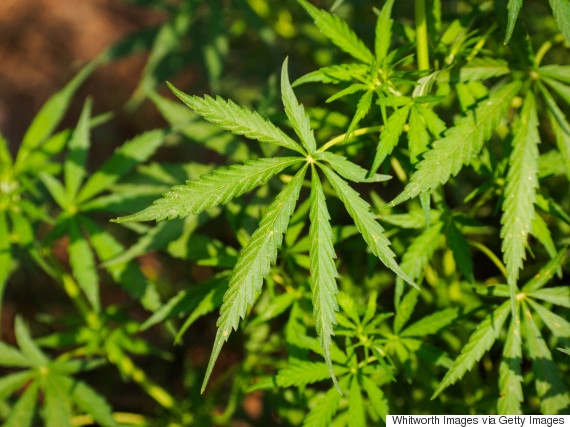 Stock photo of a marijuana plant. (Photo: Whitworth Images/Getty Images)
The Seattle-based firm said the median cannabis customer in the U.S. spends about C$850 per year on marijuana, and that over 57 per cent of consumers spend almost $660 annually.
By contrast, the average U.S. household spends just over $570 on beer, wine, and spirits every year, according to Forbes.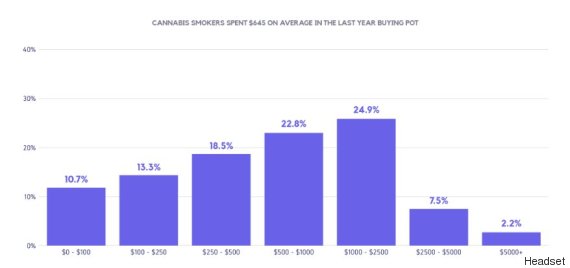 Up north, statistics show Canadians spending just under $700 annually on alcohol.
Dataset noted that most marijuana customers spend anywhere from $30 to $60 when they go to the store. About 34.7 per cent of customers spend less than $13, while 8.2 per cent spend over $130.
American demographic
Headset's data also shows that the average U.S. pot smoker isn't some twenty-something man toking up in his parents' basement.
The average customer age at pot dispensaries is just over 37 years old, "which is higher than one might expect given stereotypes about marijuana users," the firm said.
Headset noted, however, that 25- to 29-year-olds make up the highest proportion of membership (20 per cent) in dispensaries' customer loyalty programs.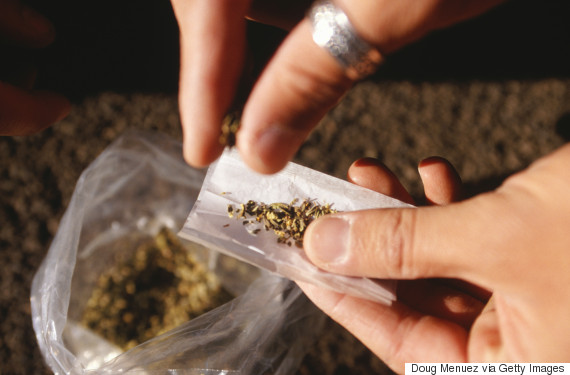 A person rolls a joint in this stock photo. (Photo: Doug Menuez/Getty Images)
The report provides some insight into marijuana consumer behaviour as Canada takes steps to legalize the substance.
Canadian Health Minister Jane Philpott announced on April 20 that the federal government would introduce legislation to legalize marijuana in the spring of 2017.
The Liberals believe that legalizing the drug will help keep it out of children's hands, and prevent criminals from profiting off its trade.
But concerns about the effects that certain marijuana-based products can have on kids still run rampant in the country.
Earlier this year, a federal paper on marijuana legalization found that small edibles such as cookies and candies present a "significant risk" to children.
Also on HuffPost