TORONTO — The managing editor of CBC's "The National" was reassigned Wednesday for what the public broadcaster called "an inappropriate, insensitive and frankly unacceptable tweet" he made as part of a controversial debate over cultural appropriation.
In a memo distributed to staff, CBC News editor-in-chief Jennifer McGuire said Steve Ladurantaye will now work on its digital "storytelling strategies" and reach out to indigenous communities "as part of his learning process."
"As you know, Steve Ladurantaye apologized for his action," said McGuire in the memo. "He has made it his goal to better understand the appropriation issue from the perspective of Canada's indigenous people.
"We will support Steve in these efforts and I am confident that the work and conversations we are engaged in will, in the long run, make Steve and all of us better journalists and better leaders."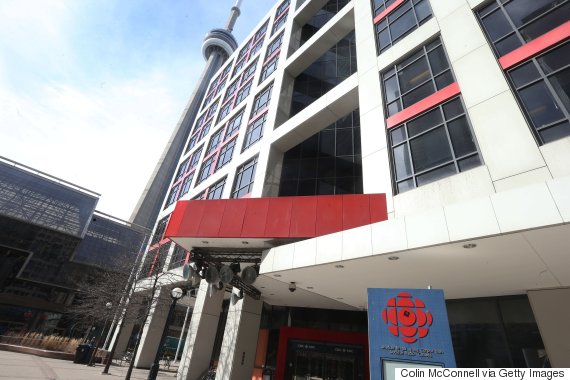 Last week, Ladurantaye was among the journalists who engaged in a late-night Twitter conversation that was sparked by a contentious magazine article advocating for more cultural appropriation in Canadian literature.
In the Writers' Union of Canada's magazine Write, novelist and then-editor Hal Niedzviecki suggested "anyone, anywhere, should be encouraged to imagine other peoples, other cultures, other identities."
The opinion piece also suggested there should be an appropriation prize in literature.
After the article was published, apologies came from the union as well as Niedzviecki, who resigned.
Meanwhile, former National Post editor Ken Whyte responded by tweeting he would "donate $500 to the founding of the appropriation prize if someone else wants to organize."
Ladurantaye apologized for tweet
Ladurantaye replied that he would contribute $100. He later deleted the tweet and apologized, saying "what I did was hurtful, and my apology is without condition."
"In short, I wasn't thinking. I didn't stop to think,' he said in a string of tweets.
"That's a problem. I need to address it. I didn't stop to think about what it is like to not have my position or my power or my voice."
McGuire said she spent the last few days "meeting with individuals and groups who have experienced personal hurt and community impact" from Ladurantaye's tweet.
"That's a problem. I need to address it. I didn't stop to think about what it is like to not have my position or my power or my voice."
"This incident raised questions about CBC's commitment to being a more inclusive and representative workplace in staffing, in leadership, and in content," she said.
Ladurantaye's duties will be assumed by executive director of news content Jonathan Whitten, senior director of content experience Michael Gruzuk, and executive producer of "The National" Caroline Harvey, said a CBC spokesman.
McGuire's memo also noted that Ladurantaye's future with "The National" will be reassessed in the fall.
Ladurantaye was not immediately available for comment.
Jonathan Kay stepped down
The move comes a few days after Jonathan Kay stepped down from his job as editor-in-chief at The Walrus magazine.
While Kay said his reasons for leaving the magazine were "somewhat mundane," his departure followed an opinion piece he wrote in the National Post defending the right to debate cultural appropriation.
In an email to The Canadian Press, Kay said his interests as an editor no longer aligned with the priorities of the organization that produces the magazine.
Also on HuffPost: