Many students have the realization that getting good grades is not just about studying hard…
You also have to study smart.
There are many useful (and actionable) hints and tips that have been used by students all over the world to increase the effectiveness of their study time (resulting in better grades).
Today we are going to give you our top 4 study tips that will help you get better grades, and a better job.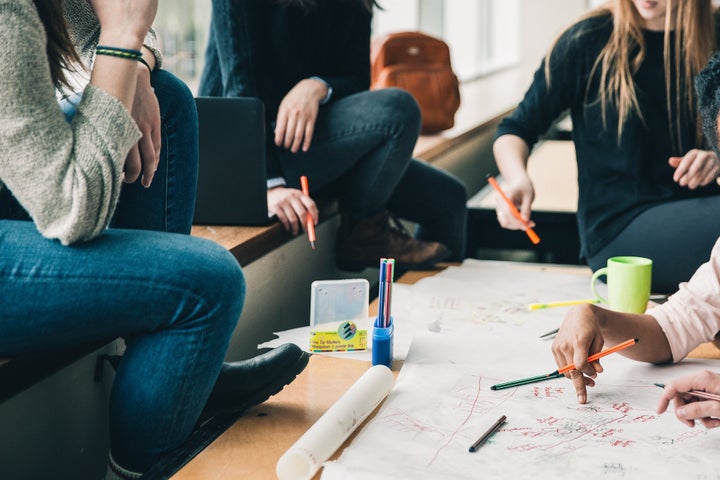 This may seem like an obvious piece of advice but quite honestly it needs to be said. No one likes going to a 9 am Monday morning lecture, but if you want the best grades you need to attend your classes – all of them.
Regularly missing the early or inconvenient classes has been proven to harm your grades. Plus, you're probably paying a lot of money for your classes, so get the most out them.
Make Friends With Your Professor
This is a tip that should not be underestimated. Don't treat your professor like they are nothing more than a mouthpiece with a name, get to know them. Introduce yourself and get a feel for what kind of person they are (and what their personal views on topics are). Professors are human like the rest of us, when they see work that aligns with their personal viewpoint there's a good chance you will get better grades for being "right".
Additionally, making friends with your professor is a huge advantage when you are trying to get your first job after you have finished your studies. They are a great reference to have on your resume, and often have industry connections that might just land you your first graduate position.
As a student, you will have a huge amount of work that needs to be completed at home on your own. Keeping track of deadlines and completing your work promptly is super important. There is no getting around it (well, unless you use a writing service), the work needs to be done. Get it out of the way with plenty of time to spare and you'll save yourself from a lot of stress.
Textbooks are a hot topic of debate among students. Many people view the textbook industry as something akin to a mobster's racket. They cost a huge amount of money, and most of the books you only need to use once or twice for your studies.
However, you should spend some time actually going through them and reading them even if they are not required for your specific studies right now. They are full of up to date and current information that will improve your skillset (regardless of if you need the information for your classes or not).
So there you have it, 4 tips that will help you get better grades (and get you a better job).
Study hard, and work smart. The time you spend at college is going to be a period of your life that you will never forget. With proper planning and preparation – you can have fun, and get good grades at the same time.