Death, for many, is a taboo subject. It is often linked to superstition, denial or a combination of all three. Just the thought of death or dying can make someone feel awkward, uncomfortable and avoid a conversation altogether. It truly is something that most don't want to think about, let alone discuss openly. As a result, we often neglect to have important discussions with our loved ones that are necessary.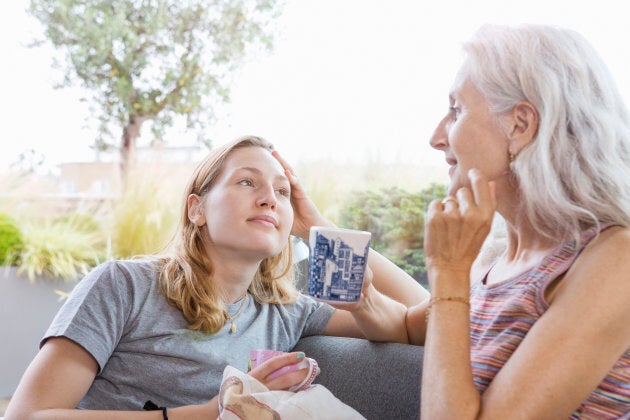 I recently participated in a roundtable discussion about death, dying and funerals (you can view the video here) and I was surprised at how reluctant we are to discuss this very important — and natural — topic with the ones we love. The women who participated are very open-minded and, as someone who is entrenched in end-of-life decisions every day, I was genuinely shocked that many hadn't yet considered what they would like for their own end-of-life celebration. None at the table had broached the topic with their spouses or parents.
When we're young, our parents have to have a lot of awkward and uncomfortable conversations with us – but they do it because they know it's important. We owe it to the ones we love to have an open and honest dialogue to get on the same page when it comes to death and dying. Having that conversation with your aging parents about their final wishes will be instrumental in easing the stress when they do eventually pass.
A survey found fewer than four in 10 (38 per cent) Canadians say they know every detail of their parents' funeral preferences. That leaves more than two-thirds in the dark about what their loved ones would like for their funeral.
Sometimes it's easier to talk about what you want to get others to open up about what they would like.
Here are some tips on how to start this — often daunting — conversation.
Maybe something happened recently — you went to a family member's funeral, someone recently fell ill or you were watching a movie that has a funeral scene. These moments could be great way to break through the stigma and begin a dialogue with your loved ones about death and your own wishes.
Sometimes it's easier to talk about what you want to get others to open up about what they would like. Starting small — talking about what to do in case of an emergency, such as sharing personal information like passwords and banking details — can be a great way start the discussion. Depending on your loved ones' openness to the topics, these are all good catalysts for starting the conversation.
It's important to keep in mind that many may not be as open to discussing these topics. Starting from a level that everyone is comfortable with will help keep the conversation going as you work on tackling larger conversations.
These small conversations will act as a blueprint for the larger topic of funeral planning and may spark your loved ones to begin thinking more deeply about their final wishes.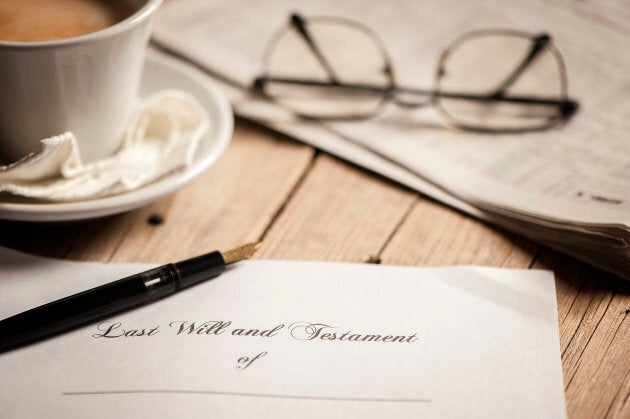 Don't rush it — but don't wait until it's too late, either
Finding the right time to discuss funeral planning with your loved ones is key. It should never be something you rush through and can be one of the most meaningful conversations you will have in your life.
For me, death is a natural part of life and the memory of our loved ones should be preserved and cherished. When I approached this subject with my parents I was surprised at how their wishes had evolved from a traditional service with burial to a memorial service with cremation. I was pleased they found value in ceremony and were willing to take my thoughts and my brother's into consideration.
Be purposeful in your commitment to get the conversation started. Preparing for the unexpected will leave you feeling comforted that everything will be taken care of.
We can all be more prepared if we are willing to take the first step.
Document the conversation
Keeping detailed notes on what your loved ones would like for their end of life is an important step. When these discussions take place, not everyone may be there. Keeping an account of their wishes ensures that everyone is in agreement when the time comes.
You should consider having these discussions with a funeral director to ensure there is a formal account of everyone's wishes. If the document isn't stored in a permanent place, having it in a dresser drawer when it's needed isn't helpful for anyone.
I have been in the death-care industry for 25 years and I feel blessed to have this knowledge. It's not that I am able to cope better with personal loss, but I am more prepared for what will transpire when it happens. We can all be more prepared if we are willing to take the first step and have that conversation.
Follow HuffPost Canada Blogs on Facebook