Drunk off the power of Grande's No. 1 single "thank u, next," some of her fans who believe ex-boyfriend Pete Davidson wronged her (for no apparent reason, we might add) have resorted to relentlessly attacking him on social media.
The "Saturday Night Live" comedian released an open letter on Monday, detailing how damaging the negative messages have been but pledging that "no matter how hard the internet or anyone tries to make me kill myself" he won't give in.
Grande and her team have repeatedly tried to stamp out toxic behavior in her fandom but issued another call Tuesday for everyone to "please be gentler" with others and to respect Davidson, whom she says she'll "always have irrevocable love for."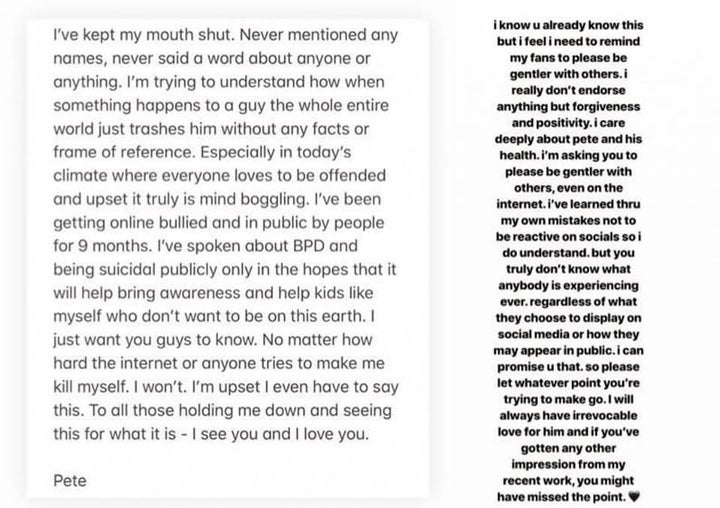 "I know u already know this but i feel i need to remind my fans to please be gentler with others," she wrote on Instagram Stories. "I really don't endorse anything but forgiveness and positivity. i care deeply about pete and his health."
"I'm asking you to please be gentler with others, even on the internet. i've learned thru my own mistakes not to be reactive on socials so i do understand," Grande continued. "but you truly don't know what anybody is experiencing ever. regardless of what they choose to display on social media or how they may appear in public. i can promise u that."
In his letter, Davidson, whose short-lived engagement to Grande ended earlier this year, touched on his borderline personality disorder diagnosis and suicidal thoughts and how he hopes to set an example for others struggling with mental health issues.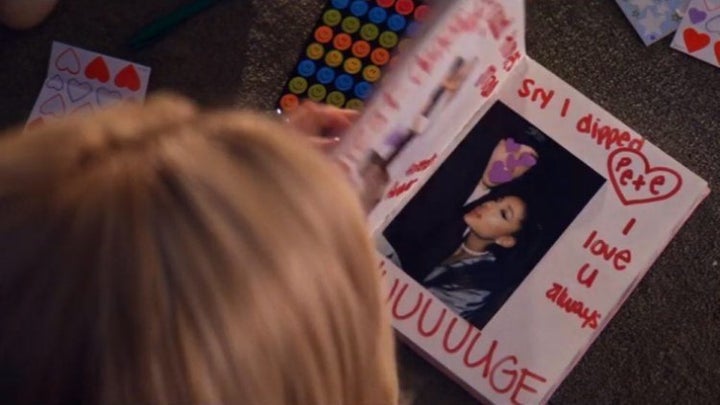 Grande has since used the breakup as fodder for her new music video, which is breaking records left and right, by directly apologizing to Davidson about the breakup.
In one scene, she writes, "sry I dipped," "HUUUUUGE" and "I love u always" next to a photo of the former couple.
She went on to clarify in her Instagram Stories post her "irrevocable love" for the comedian and set the record straight about why she included Davidson in the music video.
"So please let whatever point you're trying to make go," she told her fans.
"I will always have irrevocable love for him and if you've gotten any other impression from my recent work, you might have missed the point," Grande concluded.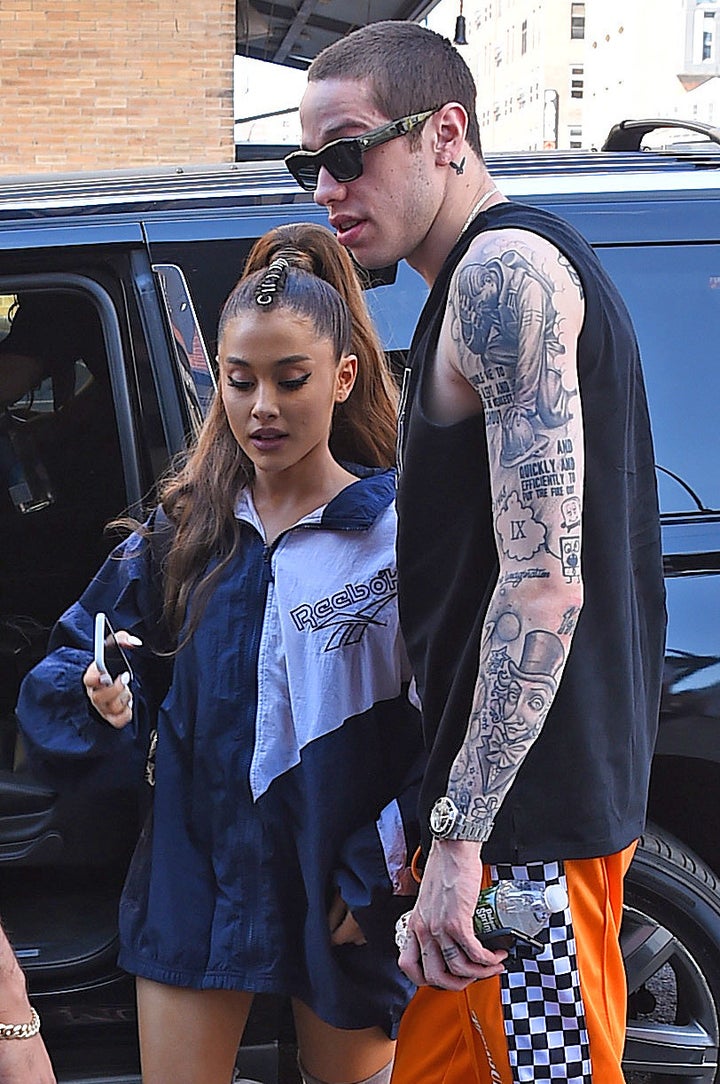 The "God Is a Woman" singer's fans have been especially aggressive in recent days with some sending death threats to a writer for LGBTQ news and culture site Into after the individual criticized Grande for wearing blackface and being transphobic in the "thank u, next" music video.
"We have decided to remove the author's name from this piece after the editorial team was alerted that a high volume of death threats were being made against the writer as a result of the opinions presented in this piece," an editor for the outlet wrote on Monday.
So next time you feel compelled to go off on someone, remember, as Grande says, to just keep breathin' and breathin' and breathin' and breathin'.