While the fight to legalize same-sex marriage in Australia crossed a major hurdle Wednesday, the path to creating legislation is only just beginning.
Australians overwhelmingly voted in favor of marriage equality, with 61.6 percent of those surveyed voting yes and 38.4 percent voting against it. The survey results were cause for massive celebration across Australia, one of the last major holdouts in the fight for marriage equality. But there won't be any change to the nation's marriage laws until Parliament finishes writing, debating and passing legislation.
Although the survey results are nonbinding and Parliament theoretically doesn't need to act on the survey results, they are moving forward with the process. Prime Minister Malcolm Turnbull, leader of the right-leaning Liberal Party, said he'd like to see legislation passed by Christmas that overturns the 2004 declaration defining marriage as a union of "a man and a woman."
The future of same-sex marriage in Australia now hinges on the language in the new law ― which likely will include some concessions to conservative causes ― and how members of Parliament decide to vote.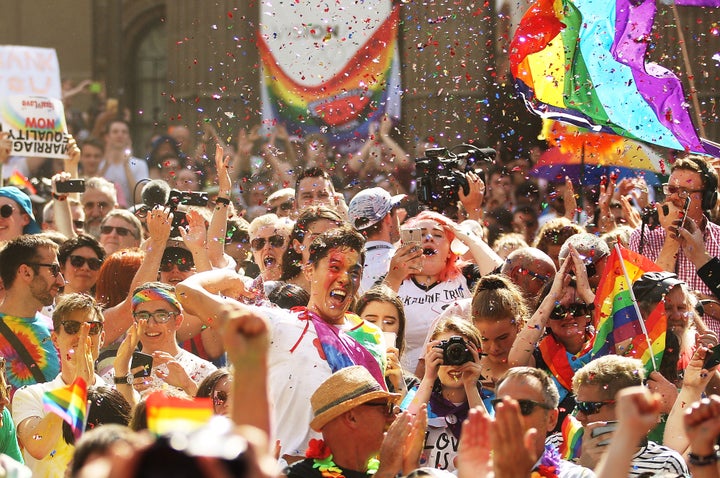 Turnbull has given lawmakers a "free" or "conscience" vote on the matter, meaning that once the legislation is finalized, they are free to base their votes on their own opinions. However, several lawmakers have indicated their votes will reflect either the overall national survey result or the results from the electorates they represent, Australian outlets have reported.
The bill's success may also hinge on the degree to which it makes allowances for Australians who morally object to same-sex marriage. The Senate has agreed to hear a bill from Liberal Party Senator Dean Smith, who wrote a provision allowing religious protections for ministers who object to officiating same-sex ceremonies. Labor and the Green party members have said they will support it, the Australian Broadcasting Corporation reported.
A bill from Liberal Party Senator James Paterson included more concessions to the religious right and was favored by conservatives, but Paterson decided to drop it once it became clear it would not earn the support of Labor party voters.
"It is clear the majority of senators believe my colleague Senator Dean Smith's Bill is where we should start," he wrote in a Facebook post.
Patterson's bill would have extended religious protections to any business owners who refuse to provide services for a same-sex wedding ceremony, including venue owners, event planners, photographers, florists, caterers and others in the industry.
Those religious protection clauses may be enough to sway some of the lawmakers not to vote for the bill.
Senator Matt Canavan told ABC News24 that while he supports his electorate's desire to legalize same-sex marriage, he believes Smith's bill inadequately protects religious freedom, and said he "won't support a bill that diminishes fundamental human rights."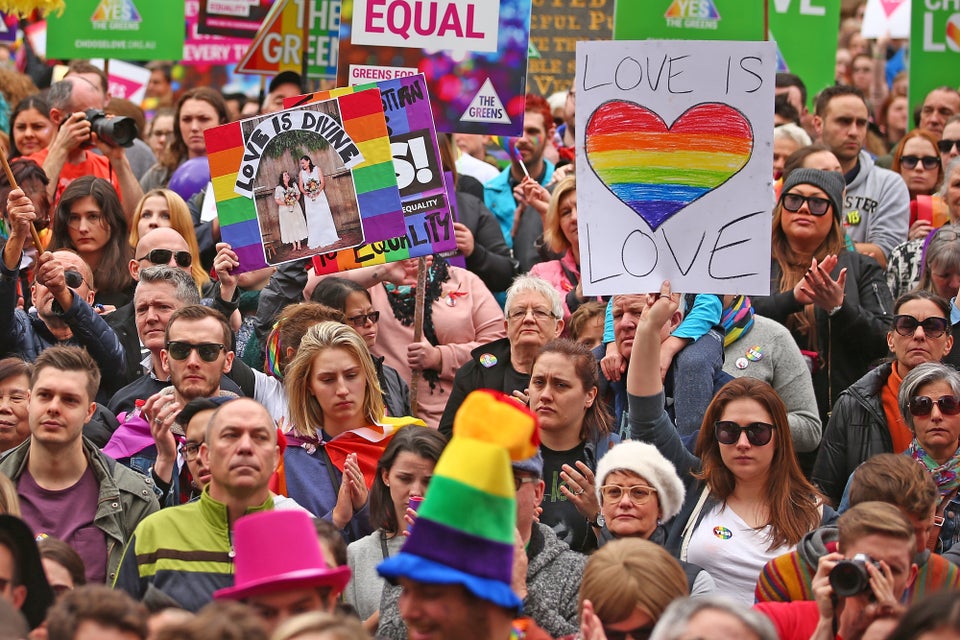 Australia Gay Marriage Rally