Fasten your seatbelts because this teachers' group costume is going to take you on a ride.
Feast your eyes on the math department at Holy Spirit High School in South Conception Bay, N.L.:
Someone actually played the part of the ticket booth:
The roller-coaster costume was part of the annual teachers' department contest, said Denise Oldford, the school's assistant principal, in an email to HuffPost Canada.
Staff members Deanne Lynch, Denise Sheppard, Janet Olmstead, Sara Matchim, Julia Broderick, Kerri Fillier and Carmen Perry are responsible for the thrilling get-up.
In totally unsurprising news, the math squad won. In fact, this is the second year the department has emerged triumphant.
Their winning costume last year?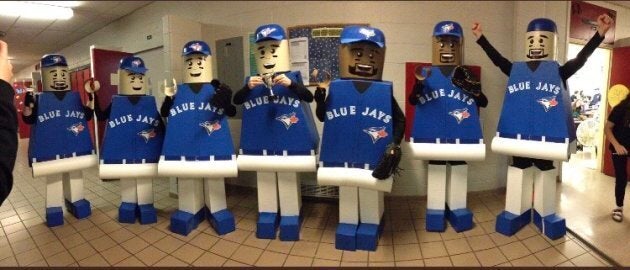 And while we're at it, let's just appreciate how serious the whole school gets on Halloween:
Great work, everyone.