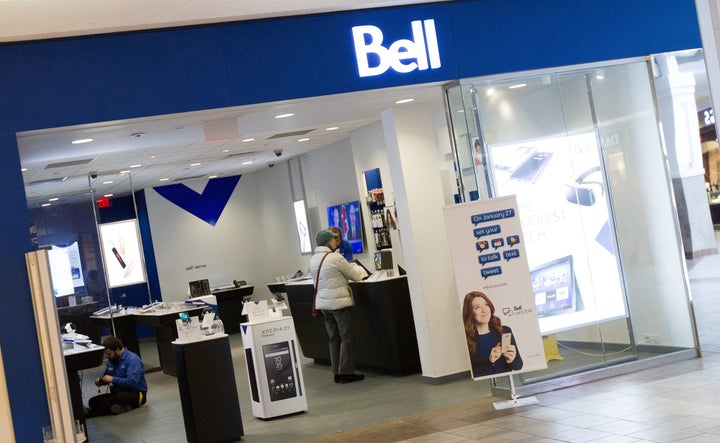 Bell Canada has followed in the footsteps of competitor Rogers and has announced an unlimited wireless data plan ― though Bell's is a limited-time offer.
Bell Mobility's plan will set you back $75 a month, similar in price to Rogers' plans, and like Rogers, users' download speeds will be slowed down after 10 gigabytes of usage. The Bell Mobility site says the offer is available until June 30.
Meanwhile, rival Telus is offering a promotion that charges $75 per month for 15 gigabytes of data, with no speed limits. That plan will charge overage fees above 15 gigs.
The move by Bell and Rogers is widely seen as a response to the aggressive expansion of Freedom Mobile, the upstart brand that owner Shaw Communications is hoping to turn into Canada's fourth national wireless provider.
"While some criticize the throttled overage speeds or the inferiority of the Canadian plans when compared to what is available in the U.S., this is a good step for consumers that ration their data each month in fear of incurring significant overage charges," University of Ottawa professor Michael Geist, a prominent tech and telecom blogger, wrote Thursday.
Canada's Competition Bureau recently noted that cellphone plans are cheaper in parts of the country where there is an additional strong regional provider on top of the three national players, Bell, Rogers and Telus.
― With a file from The Canadian Press