Premise: Steven Spielberg directed this reinvention of the "Peter Pan" story starring Robin Williams as a man who forgot he used to rule Neverland, but must return to save his children.
The story focuses on the evil Captain Hook gaining too much power in Neverland and kidnapping the children of the adult Peter Pan, who has forgotten how to use his magical powers. Tinker Bell brings this aging Peter back to Neverland and helps him remember his past to train along with the Lost Boys. He slowly regains his powers and attempts to stop Captain Hook.
How it starts: A young boy looks upward with a gaping expression. The camera cuts to other kids doing the same. After a few seconds, the camera shows a stage with child actors performing the story of "Peter Pan."
Notable cast: Dustin Hoffman, Julia Roberts, Maggie Smith and Robin Williams
Runtime: 2 hours, 22 minutes
Bonus: Sony put one of the most memorable scenes on YouTube if you want a quick nostalgia hit.
Premise: This dark fantasy is based on a 2011 novel of the same name and tells the story of a boy who befriends a benevolent monster. The boy's mother is dying, and the monster helps him process his anger and fear about the world.
Netflix descriptors: "Emotional" and "dark"
Notable cast: Felicity Jones, Lewis MacDougall, Liam Neeson and Sigourney Weaver
Runtime: 1 hour, 48 minutes
Bonus: Focus Features put an extended clip on YouTube if you want to preview the vibe of this movie.
Movies from earlier in the month:
Premise: This drama focuses on a woman who decides to have a home birth, which ultimately goes awry, potentially due to a midwife's incompetence. The family of the woman brings the midwife to court. The woman and her partner deal with the emotional fallout of the loss of their child, while both have people in their lives making them feel guilty for what happened. The story is a series of seemingly endless heartbreaks that come from the fallout of the central tragedy.
Netflix descriptors: "Emotional," "dark" and "tearjerker"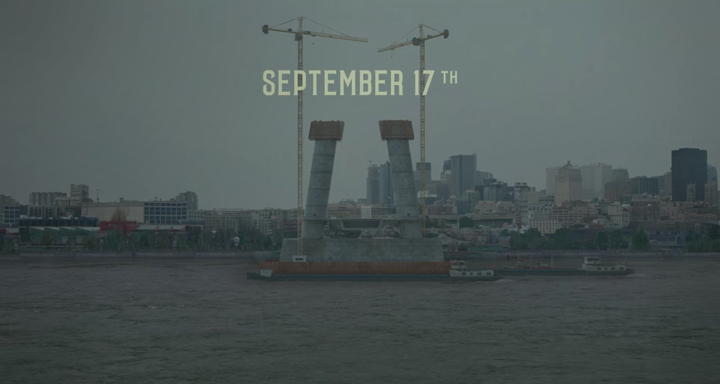 How it starts: There's an establishing shot of a construction site across a body of water. Text explains this is Sept. 17 (without a year). The camera dollies back from the establishing shot to reveal another construction site on the foreground side of the water. This is construction for a bridge. The camera pans left and reveals Shia LaBeouf's character in full construction gear, shouting instructions.
After FKA Twigs' accusations, Netflix removed mention of LaBeouf from advertisements about the movie, even though he co-stars in the film.
Notable cast: Vanessa Kirby, Shia LaBeouf, Molly Parker, Benny Safdie, and Sarah Snook
Runtime: 2 hours, 6 minutes
Bonus: Vanessa Kirby starred in the first two seasons of Netflix's "The Crown" as Princess Margaret. Here's a late night interview she did about almost losing that gig.
Premise: David Fincher directed this adaptation of the 2005 crime thriller by Stieg Larsson, which focuses on a disgraced journalist and an atypical investigator teaming up to solve a cold case murder. A wealthy man hires the journalist to try to discover who killed his grandniece 40 years earlier as he suspects it was somebody in his well-off family.
The film earned five Academy Award nominations, including a win for Best Film Editing.
Netflix descriptors: "Slick," "chilling" and "scary"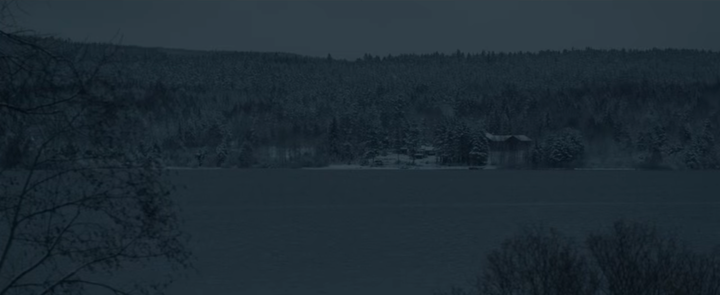 How it starts: The camera pans over a small, snow-covered town along a river. The camera cuts to an establishing shot of one of the town's houses and then shows an older man answering a phone. The man has a cryptic conversation with another older man about a mysterious package.
Notable cast: Daniel Craig, Rooney Mara, Christopher Plummer, Stellan Skarsgård and Robin Wright
Runtime: 2 hours, 38 minutes
Bonus: Sweden had its own film adaptation of the book in 2009. Noomi Rapace starred. Here's the trailer.
Trailers for a few other movies that joined Netflix this month:
All the movies that have joined Netflix this month so far:
"17 Again" (2009)
"30 Minutes or Less" (2011)
"Blue Streak" (1999)
"Bonnie and Clyde" (1967)
"Can't Hardly Wait" (1998)
"Catch Me If You Can" (2002)
"Cloudy with a Chance of Meatballs" (2009)
"Cool Hand Luke" (1967)
"The Creative Brain" (2019)
"The Departed" (2006)
"Enter the Dragon" (1973)
"Gimme Shelter" (2013)
"Good Hair" (2010)
"Goodfellas" (1990)
"Gothika" (2003)
"Into the Wild" (2007)
"Julie & Julia" (2009)
"The Minimalists: Less Is Now" (Netflix Documentary)
"Mud" (2012)
"Mystic Pizza" (1988)
"The Naked Gun: From the Files of Police Squad!" (1988)
"Sex and the City: The Movie" (2008)
"Sex and the City 2" (2010)
"Sherlock Holmes" (2009)
"Striptease" (1996)
"Superbad" (2007)
"What Happened to Mr. Cha?" (Netflix Film)
"What's Eating Gilbert Grape" (1993)
"Asphalt Burning (Børning 3)" (Netflix Film)
"The Girl with the Dragon Tattoo" (2011)
"Ratones Paranoicos: The Band that Rocked Argentina" (Netflix Film)
"Tony Parker: The Final Shot" (Netflix Documentary)
"Pieces of a Woman" (Netflix Film)
"Charming" (Netflix Film)
"Stuck Apart (Azizler)" (Netflix Film)
"CRACK: Cocaine, Corruption & Conspiracy" (Netflix Documentary)
"The Intouchables" (2011)
"Double Dad (Pai Em Dobro)" (Netflix Film)
"Hook" (1991)
"Outside the Wire" (Netflix Film)
"Penguins of Madagascar: The Movie" (2014)
"Pinkfong & Baby Shark's Space Adventure" (2019)
"A Monster Calls" (2016)
"Radium Girls" (2020)