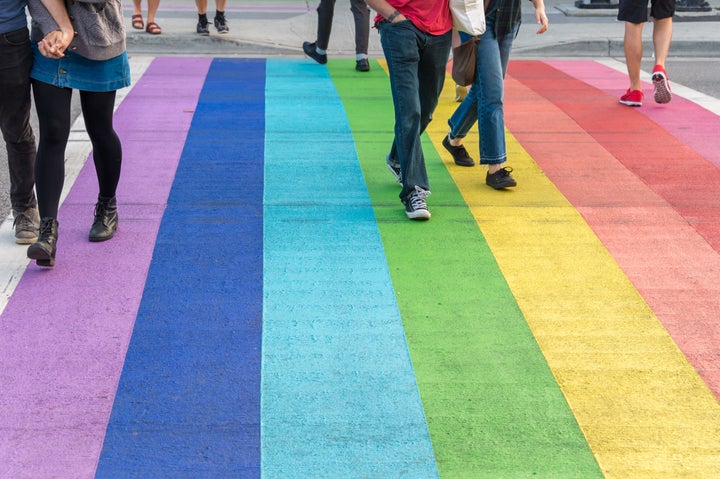 A city in B.C.'s Fraser Valley has voted against creating a crosswalk to celebrate LGBTQ Pride, with many councillors calling the issue incredibly "divisive."
Chilliwack city council voted down the motion Tuesday to install a downtown rainbow crosswalk. All but one councillor voted in favour of denying a petition for the colourful crossing. The petition had over 780 signatures and letters supporting it.
Chilliwack is located about 100 kilometres southeast of Vancouver and has a population of just over 80,000.
During the meeting, Coun. Sue Knott, who voted against it, said city officials were not elected to make "political statements" and that a rainbow crosswalk would be a waste of taxpayers' dollars.
"When it comes to painting a rainbow on a crosswalk, or baby feet, crosses, anti immigration or anything else, it becomes a political statement," Knott said during the meeting on Tuesday. "It also becomes a target for vandalism and a canvas for intolerance and hate. You cannot change attitudes by painting crosswalks."
WATCH: A bylaw officer took down a pride flag in B.C., neighbours put up more. Story continues below.
Other councillors echoed Knott's concerns. Coun. Jeff Shields said that the crosswalk was "not in the best interests" of the community, and could set a "precedent," while Coun. Bud Mercer said the crosswalk was a "divisive" issue to support.
Rainbow crosswalks have become increasingly permanent fixtures in many Canadian cities. This summer, Calgary installed permanent rainbow and trans flag crosswalks in the downtown core. Vancouver has had permanent rainbow crossings on Davie Street since 2013.
However, support for such fixtures haven't always been unanimous. Councils in the B.C. towns of Merritt and Valemount both previously voted against the similar proposals. And many have been subject to vandalism over the years, including this summer in Burnaby, B.C.
Chilliwack Mayor Ken Popove, who personally signed the petition in favour of the crosswalk, ended up saying that he had to "take a stand back."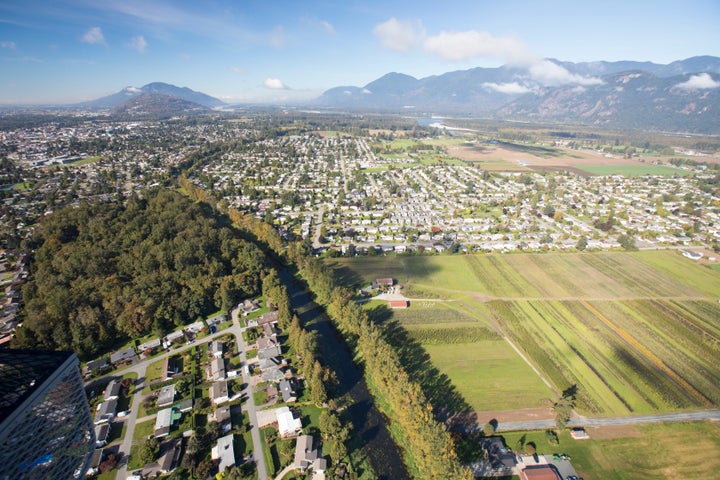 "Bordering on hate and intolerance"
Only Coun. Jason Lum voted in favour of the crosswalk. Lum said some of the emails he received against the rainbow crosswalk "were bordering on hate and intolerance" and that left him "disheartened."
Opponents also argued it violated the city's 2017 Crosswalk Decoration Policy, which states that "the City of Chilliwack will not authorize crosswalk decoration on City crosswalks supporting political or religious movements or commercial entities."
Lum suggested another approach for rainbow supporters to take, by going through the public art advisory committee, and approaching it as public art.
Members of the rainbow support group, led by Amber Price, have been advocating for a rainbow crosswalk in Chilliwack for most of the summer.
"Of course I am disappointed but that does not mean that I am not still hopeful that there will be change in the future," Price told the Chilliwack Progress.
She said Lum's idea about approaching it as public art was a "creative" one, and his remarks were the "most thoughtful."