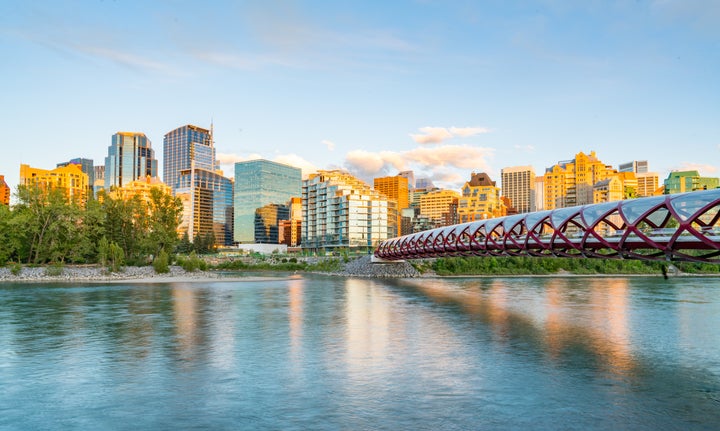 It seems people on the Prairies aren't holding out much hope that the Liberal minority government will do much good for them, money-wise.
The index for the Prairies dropped below the crucial 50 mark in the week ending Nov. 1, meaning a majority of Prairie residents now take a negative view of the outlook for their finances. It's the only part of the country with a score below 50.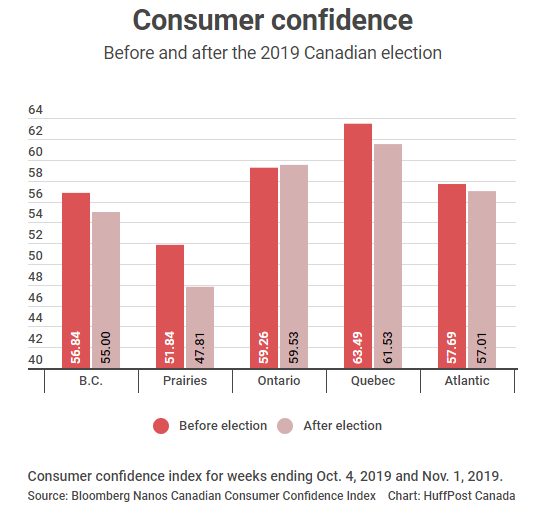 The confidence index typically only drops below 50 during particularly bad economic periods. The last time the score for Canada as a whole was below that level was during the 2008 financial crisis.
Consumer confidence can play a major part in an economy's direction. How people view their financial situation influences their decisions as consumers, and therefore the economy as a whole.
The index declined since the vote in B.C., Quebec and Atlantic Canada as well, though not nearly to the same extent as in the Prairies.
Only in Ontario are people more positive about the economy today, the index showed.
Besides triggering an upsurge in a nascent Western Canadian separatist movement now dubbed Wexit, the election outcome was viewed by many in the West as bad news for the oil and gas industry.
The governing Liberals will now require the support of the NDP, or Bloc Quebecois, to pass legislation, and with both parties seen as being less friendly to oil and gas than the Liberals, some in the industry called the election results the "worst possible outcome."
However, the Liberals could still move forward with oil-friendly policies ― such as construction of the Trans Mountain Pipeline expansion ― with the support of the opposition Conservatives, the stalwart supporters of the energy industry in Parliament.
Older Canadians, low earners happier
Broken down by age group, those under 50 showed a decline in their confidence in the economy, with those aged 40 to 49 showing a particularly strong decline. Those over age 50 saw slight increases in their confidence.
Broken down by income group, the lowest earners ― those with an annual income below $15,000 ― saw a sharp rise in confidence. All other income groups lost confidence to some degree, the index data shows.
Nanos Research collects the data for the index through a weekly telephone poll of 1,000 Canadians, which has an accuracy of +/-3.1 percentage points, 19 times out of 20. The index number is a rolling average of the most recent four weeks of polling.